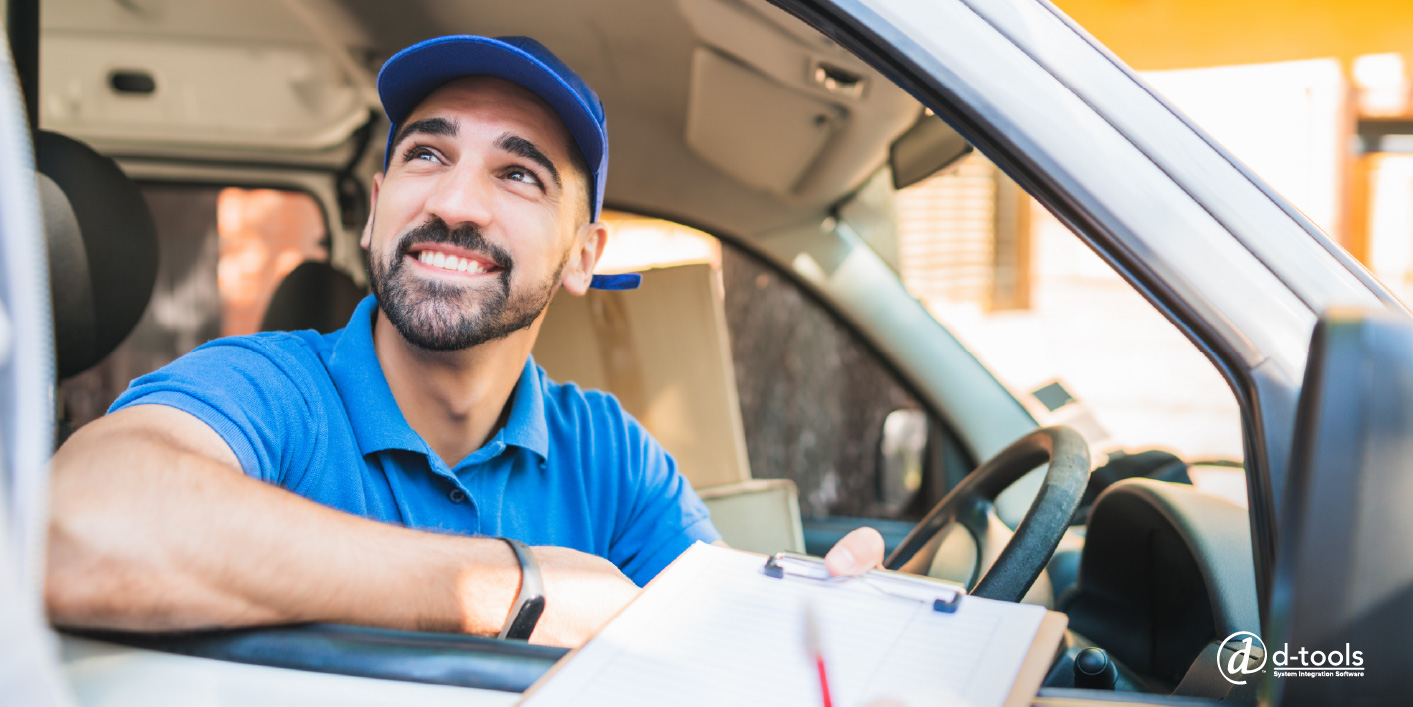 The customer experience in the field is a key aspect of your business. It can affect everything from client retention rates to profit margins. Customers who have a positive experience with your business are more likely to return, and they may even provide referrals to other clients.
A study published in the Harvard Business Review found that a positive customer experience can have significant implications when it comes to customer spending. The study examined customer experiences and buying habits in both a transaction-based business and a subscription-based business.

In the transaction-based business, clients who had the best customer experiences spent 140% more than those who had the poorest customer experiences. Similarly, clients of the subscription-based business who had the poorest customer experiences only had a 43% chance of still being a member a year later. Those who had some of the top customer experiences had a 74% chance of still being a client for at least another year. In fact, clients who described their customer experiences with the highest ratings were likely to remain clients for six more years.
Improving your customer experience isn't terribly difficult, and it's well worth the time and effort when you consider the positive effect happier customers can have on your business. The following ways to improve the customer experience in the field are simple to implement, and many of them can help you make immediate improvements to your business.
7 Ways to Improve the Customer Experience in the Field
1. Focus on Accurate Scheduling
A positive customer experience in the field starts with how you schedule the appointment. There's no faster way to frustrate a client than to tell them that a technician will arrive between the hours of 9 and 5, or to have a technician arrive hours later than scheduled.

Focus on ways to improve your scheduling so you can provide accurate, concise timing. This shows that you value your clients' time and that you run your business professionally.
Using service management software can help you to accomplish this. A centralized platform keeps all your staff up to date and working off the same schedule. Technicians can access the schedule continuously during the day, and you can adjust the schedule as the day progresses.
Collecting data about your average appointment times can also help you to improve your scheduling. The more information you have, the better you can predict appointment duration for more accurate scheduling.
Travel time is another important consideration, and service management software can help you account for this, too. The right software can help you to schedule appointments to minimize technicians' time on the road. This strategy helps keep your technicians running on time, so your field service schedule stays accurate throughout the day.
2. Ensure Your Technicians Have the Tools They Need

Taking the time to ensure your technicians have the tools and supplies they need in their vehicles creates a more positive customer experience in multiple ways. A well-prepared technician will create a more professional impression on customers. When your field service technicians have all their tools, they're more likely to be able to fix an issue in a single appointment. This makes for greater customer convenience and satisfaction.
Inventory management is key in this preparedness. Management software can help your technicians to verify that their vehicles are well-supplied before they leave the warehouse in the morning. Software also makes your overall inventory management process easier and more accurate, letting you tell at a glance which items need to be reordered and which supplies are most in-demand.
In addition to physical tools and supplies, it's important to make sure your technicians have the knowledge and information needed for a successful appointment. Providing them with digital access to previous appointment information for each client can help them better troubleshoot and diagnose issues in the field.
Don't forget the importance of technician training, too. This is particularly important if you'll be moving into a new line of equipment or carrying supplies by a different manufacturer.
Technicians who are well trained on the equipment that they see daily will be more efficient, will provide more accurate diagnoses, and will be able to provide more prompt and thorough service and repairs.
3. Improve Your Customer Communication

Establishing clear and frequent customer communication can make for a better experience in the field. This communication starts with courteous, thorough service when a client first calls to schedule an appointment. Following up with appointment reminder texts and emails can ensure that clients aren't surprised when a technician arrives at their door.
This communication is particularly important in light of scheduling changes. When you're using field service management software, you'll be better able to track your technicians' progress throughout the day. If you know that a technician is running ahead or behind, your office team can call clients personally to let them know about the scheduling change. This frequent communication demonstrates your business' attention to detail and helps clients feel valued and appreciated.
4. Train Your Technicians in Customer Service
That high-quality customer service also needs to extend to your field technicians. They have the most direct contact with your clients, and their interactions with clients can be key to a client's overall impression of, and satisfaction with, your business.
You can provide your technicians with additional tools to use to help improve customer service. Thorough training and familiarity with your business' products and services will help prepare technicians to give customers additional value during interactions.
For example, if your technician is out on a repair appointment, they might notice other improvements that could enhance a client's use of the equipment. Or, the technician might suggest an annual service plan to help prevent future issues. These suggestions aren't just valuable upselling opportunities. They can also help improve a client's overall experience with your business' products and services.

In addition, it can be helpful to provide your field technicians with basic customer service training, especially if they've had limited client engagement experience. Learning basic skills, like active listening and how to establish common ground with a client, can help a technician build trust and rapport that can make the entire appointment run smoother.
While your technicians may be able to answer general questions about your business, consider establishing a strategy that will help technicians transfer clients over to your customer service or scheduling departments when appropriate. With larger businesses in particular, it's helpful to identify a process for this transfer, and to ensure your technicians have the appropriate contact information for each designated service or scheduling specialist within your business. This system can help ensure that client inquiries don't go overlooked, and that technicians refer clients to the right department on the first try.
5. Establish Ground Rules for Field Appointments
Little details matter greatly during field appointments. Forgetting to clean up equipment after it's serviced, tracking in mud on boots, and talking loudly on a cell phone outside of an office building can all lead to a poor customer experience.

If you haven't yet established ground rules and protocols for field service appointments, this is the time to start. Explain to your technicians that you're designing these rules to improve the customer experience. Don't forget to ask your technicians for input — as the staff who are engaging directly in these appointments, they could have valuable insights and suggestions.
6. Use Metrics to Improve the Customer Experience
Gathering and reviewing metrics can help you identify current shortcomings in the customer experience, and then implement solutions to fix them.
For example, metrics about your average call response time and first-time fix rate can highlight how well your business is performing. If your call response time is longer than it should be, or if certain calls receive an unusually long response time, you can look at those calls on a case-by-case basis to improve that response.

Collecting client feedback after appointments can also make you aware of how you could improve the customer experience. Consider sending out a post-appointment survey or follow up with clients with a phone call. With honest responses, you can gauge how well your business is performing and determine how you can make that performance even better.
7. Choose the Right Service Management Software
Your service management software can significantly help you to improve the customer experience in the field. The right software platform makes it easy to gather and review metrics, providing you with valuable insight into multiple areas of your business' performance.
This software also plays a role in inventory management, empowering your technicians to more easily verify that they have the equipment they need.

Software is also highly valuable when it comes to communication. Field service management platforms can help keep all your employees updated and communicating smoothly. It can provide you with details on appointment progress and the location of each technician, while still allowing technicians to remain focused on their work instead of responding to phone calls or texts. Many software platforms are capable of automation, including tasks like sending out appointment reminder emails or texts to clients.
When you choose the best service management software for your business, you can improve the customer experience in the field and increase your business' professionalism. Software options like D-Tools Cloud and System Integrator can improve communication, scheduling, and more between the office and the field.
Learn how D-Tools' software can add efficiency to your processes. Request a demo today.