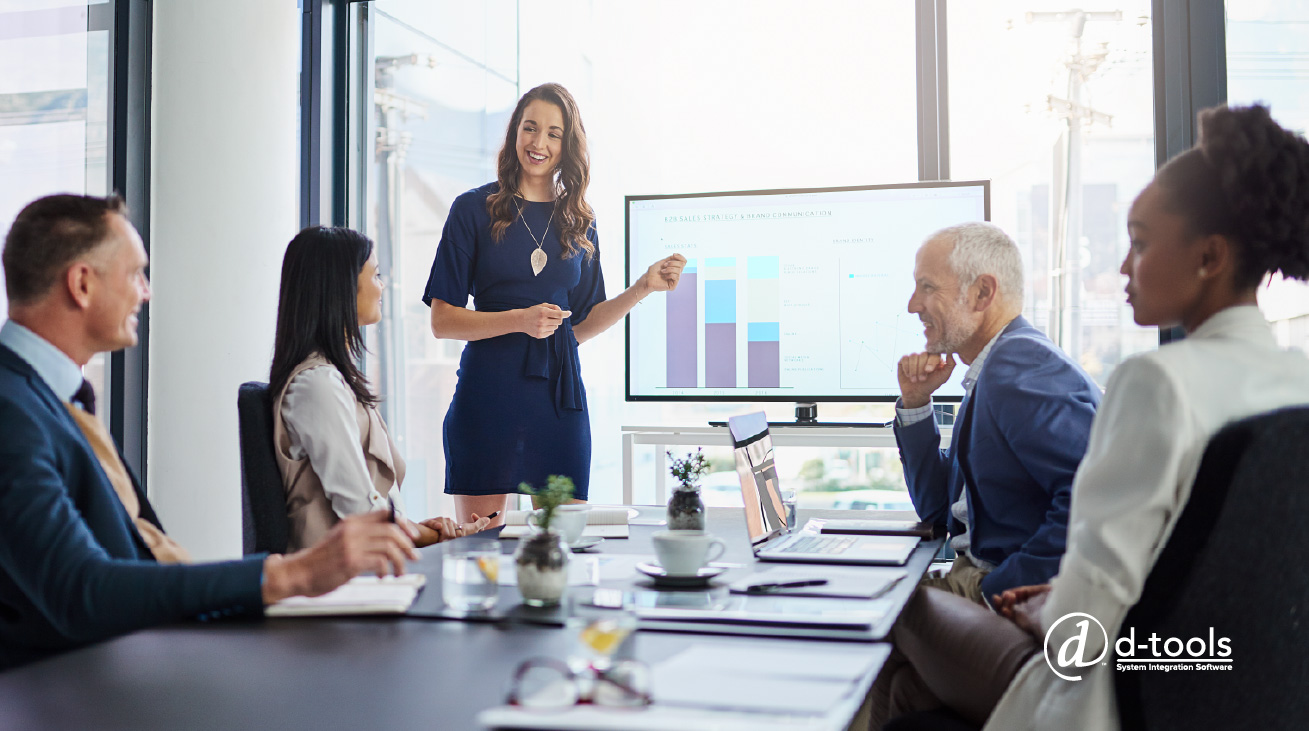 Audiovisual technology has evolved from "icing on the cake" to the main course. Today's companies depend on integrated solutions in order to manage operations and communications both globally and locally as more team members opt to work remotely. To meet demand, AV system integrators must move with agility and speed while accurately conveying the benefits of solutions they provide.
Creating and managing proposals manually is possible — if you are limiting the volume and scope of your services. To scale up, it is crucial to leverage the technology that can power your business forward. AV proposal software can be the path to both bigger and better.
Scale Your Business with AV Proposal Software
AV proposal software enables system integrators to create and manage key aspects of the proposal and RFP process. A robust solution allows integrators to manage their teams, time, and projects from end to end. This encompasses: estimating, system design, documentation, procurement, project management, installation, and ongoing client relationships and service.

Implementing AV proposal software delivers significant efficiencies. For example, Sound Stage, a nationally known system integration firm, had the opportunity to bid on a multi-floor Florida Hospital Executive Tower project. If successful, they faced a large challenge integrating complex systems and establishing a cohesive AV environment. Utilizing D-Tools System Integrator software, they were able to cut proposal generation time by 40% and design drawing time by 60% while increasing customer satisfaction.
Clinging to a manual process not only requires far more time and resources, it can mean that integrators are missing out on opportunities to grow their businesses. AV proposal software is a powerful tool that can help system integrators scale.
From single offices to multi-million dollar corporations, AV proposal software is key in streamlining workflows and achieving the high level results your clients demand.
Expedite Project Proposals
Time is money; it's also client relationships. Companies and corporations cannot wait for solutions. As you undoubtedly know, and are reminded every day, they need them now. Proposal software empowers system integrators to move at the speed of business; you can deliver proposals quickly to solidify your accounts, and secure customer approval in real time with D-Tools Mobile Quote app for sales teams.

Fine Tune the Scope
As system integrators, you possess in-depth knowledge of and experience with the AV solutions you deliver. Oftentimes - most times - when you are trying to win work, the project sponsors do not have the same level of familiarity. This pushes transparency to the top of the priority list. Project proposal tools enable all parties to understand the goals of the scope and what is needed from star to finish - and then beyond as you assess ongoing needs. This not only allows you to zero in on the details sooner in the process, it allows the client to obtain a better grasp of what will happen, when, and why.
Stay On Budget
Many AV integrators write proposal costs off as "overhead." It's the cost of doing - and winning - business. That may be, but proposals are an expense you must consider; depending on the project, you may be facing thousands of dollars before you even close the deal. AV proposal software automates key aspects of the process, freeing your team for the more complex, value-add work. For example, you can tap into the integrated product library for proposals and AV drawings rather than reinventing the wheel each and every time you create a proposal.
Integrate with Your CRM and Accounting Tools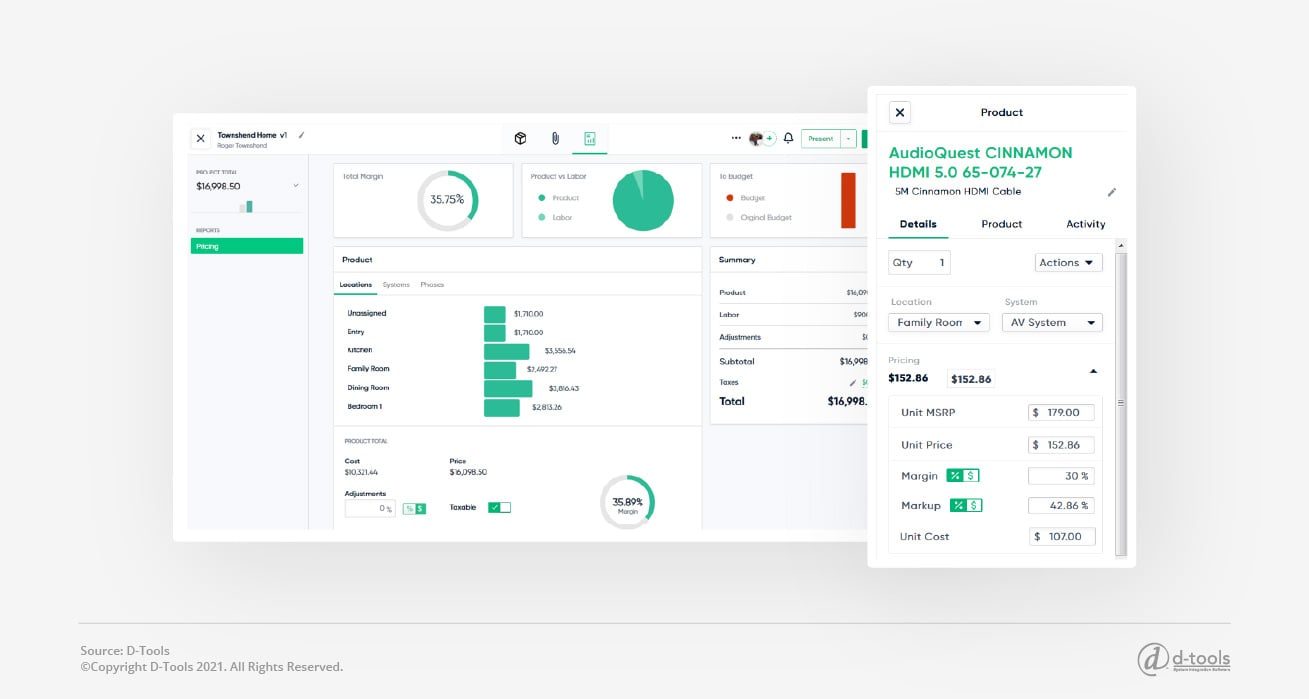 The beauty of a robust AV proposal software solution is that it does not work in isolation. Through integration with your CRM and accounting tools, you can effectively and efficiently report back to clients, communicate with sales and technical teams, access key data, and more. Further, you can automatically calculate install and labor costs, add them to the proposal, and ensure that the project will be profitable for your business.
Integrate with Design and Engineering Tools
With access to a comprehensive library that contains invaluable information, including detailed product information (e.g. model number, supplier pricing, descriptions, images, specifications, engineering information, etc.), professionals can manage integral components of the proposal process with ease. While this makes managing and customizing your database seamless, it also enables you to build accurate designs and present better layouts in the proposal phase.
Standardize Your Presentation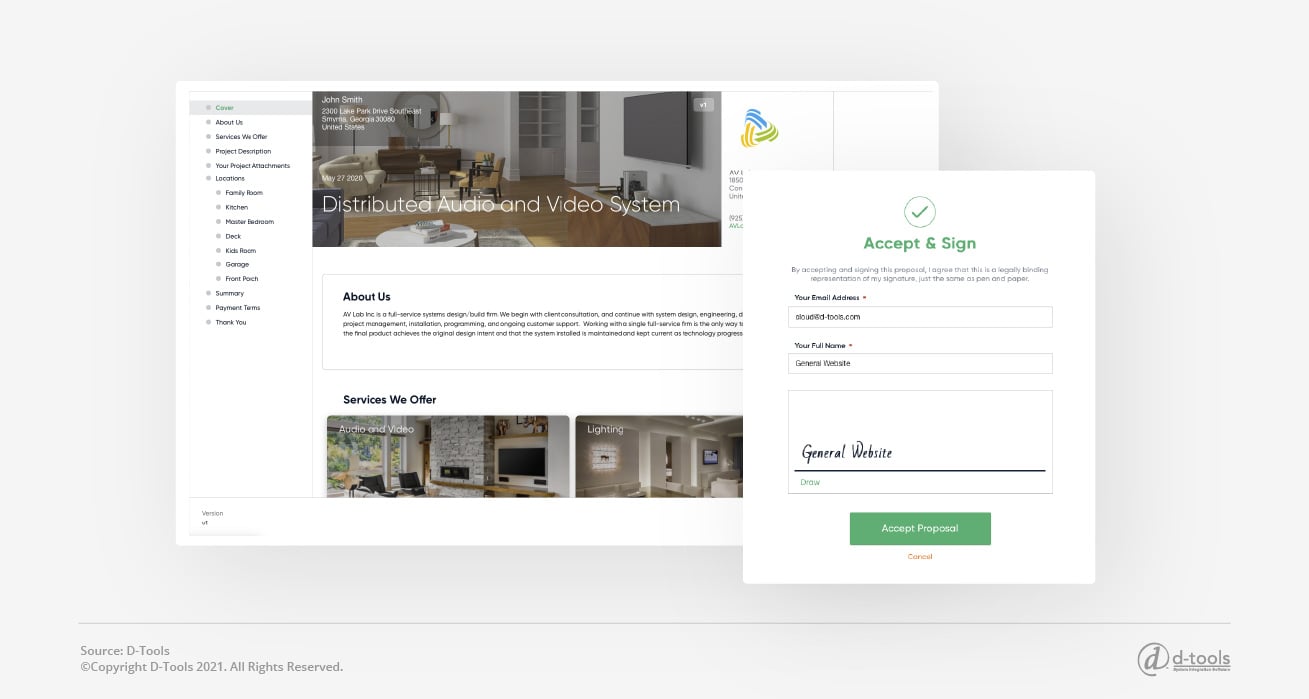 The integrated customer portal allows designers to present proposals and projects to customers for review, approval, and e-signature. All of this can happen in real time, eliminating costly and time-consuming delays.
Schedule a Demo or Guided Tour

Find out how D-Tools AV Proposal Software can help you expedite the proposal process, win more jobs in 2021 and manage your system integration projects. Take a live demo to see how it works - and how it can work for you.