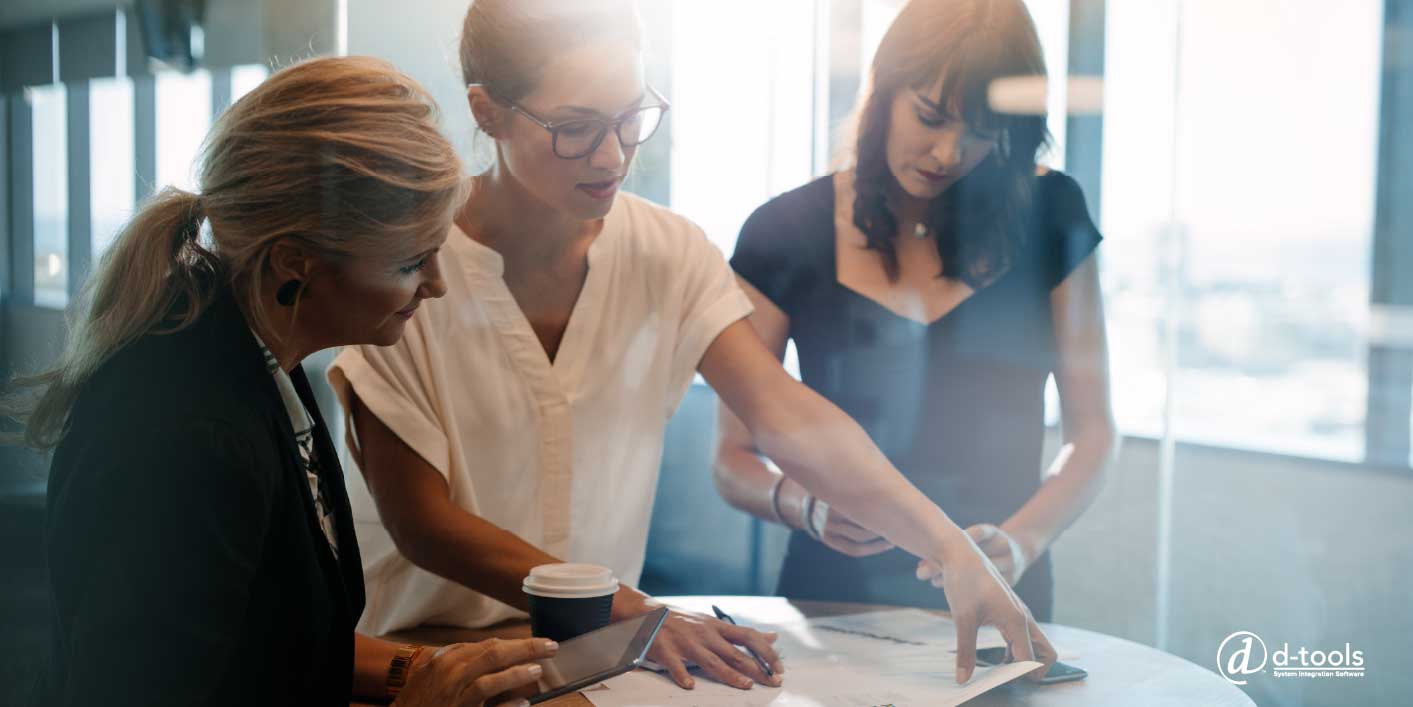 If you want to grow your business, you can accomplish that through two main routes: Acquiring new customers or retaining and selling more or new services or products to current customers. While acquiring new customers is always important, your existing customers also provide a valuable opportunity to increase your revenue.

For example, Apple nearly doubled its profits in the latest quarter of 2021, and it did so largely by selling to existing customers. During its fiscal third quarter, Apple's sales increased by 36%, while its profits increased by 93%. Some of those sales were driven by the fact that consumers bought more products during the pandemic, and Apple also focused on collecting commissions from app sales.
Apple's experience is just one example of the value that your current customers hold. When you focus on retaining and selling to your current customers, you can increase that customer's lifetime value, meaning you profit more off of the customers you already have. Bringing in new customers means you'll be paying out customer acquisition costs. You've already paid those acquisition costs for your current customers, so why not maximize their value, driving up your profits without spending more money than you have to?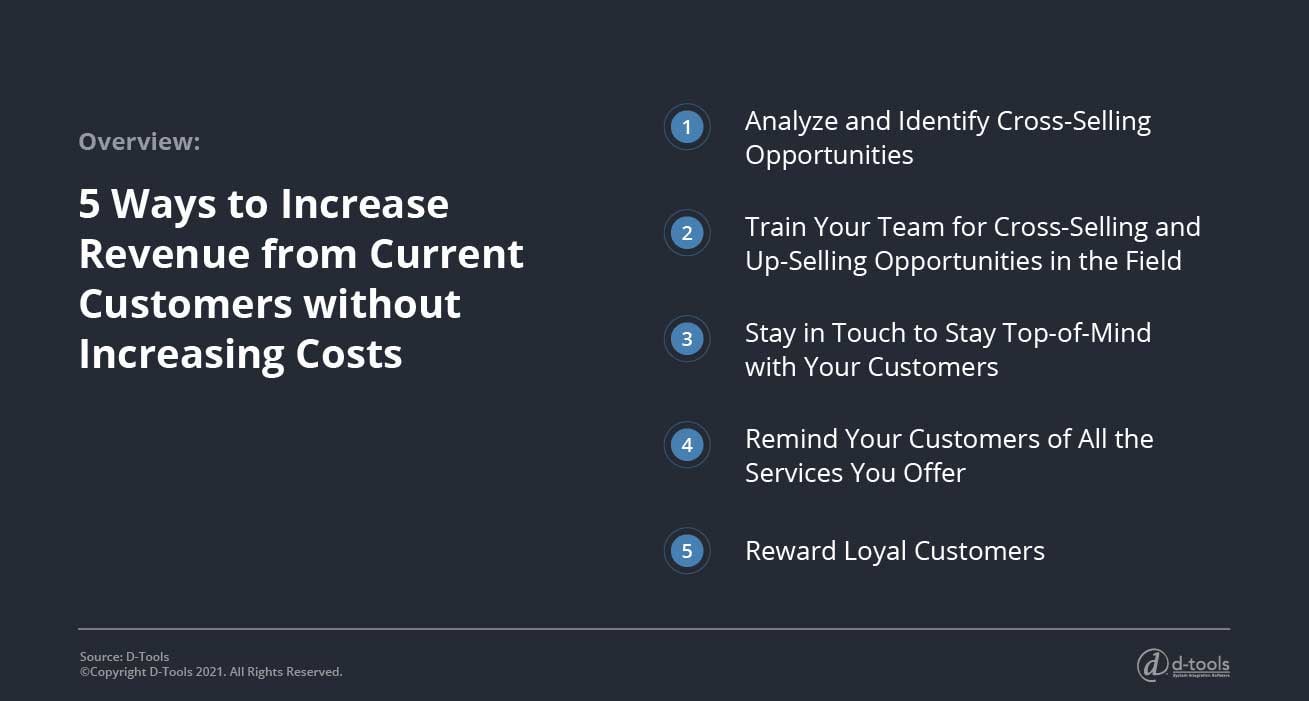 5 Ways to Increase Revenue from Current Customers without Increasing Costs
When you understand how to increase revenue from current customers, you can strengthen your business, minimize your costs, and get greater value out of every established customer. You can use multiple strategies to increase your revenue from current customers for maximum effectiveness.

1. Analyze and Identify Cross-Selling Opportunities
If your business offers multiple services, but you have customers who aren't currently receiving all of those services, then you have a prime cross-selling opportunity.
To identify which services you could potentially sell to your existing customers, start by making a list of all of the services that your business offers. For example, if you run an HVAC control business, those services might consist of HVAC service and maintenance, building automation control, electrical services, refrigeration, and more.
Next, you'll need to access your database of your current customers. You'll need to sort your customer data so you can tell which customers are receiving which services. This will help you to identify customers that aren't currently enrolled in all of your services.
With this information, you can create a list of customers who you can cross-sell additional services to. Depending on the data that you've collected, you may be able to identify the types of services that would be the best fit for your customers based on their equipment, their service history, or their past purchases. The better a fit a product or service is, the easier it will be to sell.
When selling these additional services, you might consider offering a discount or a package rate for customers who enroll in multiple offers. You might also offer seasonal specials or other incentives to encourage customers to make that initial purchase decision.
2. Train Your Team for Cross-Selling and Up-Selling Opportunities in the Field
Your team of service technicians is another important part of your cross-selling and up-selling strategy. Your technicians are your eyes in the field, and they're the ones who often engage with your customers the most.
If your team doesn't have specific sales experience, you might encourage them to look for sales opportunities and to document the important information during calls. For example, a customer might mention a problem or a concern they've been having, or a technician might notice that equipment is in need of repair or showing other issues. Documenting this information and sharing it with your sales team allows your team to reach out to the customer and potentially sell other services or products.
You may also decide to train your technicians to upsell during service calls. This cross training in both sales and service can be highly valuable and can increase the value of a single sales call, potentially resulting in additional service subscriptions. A technician who understands how to sell maintenance contracts or who encourages customers to preemptively buy a backup component can boost your revenue and will become a valuable member of both your sales and service teams.

Some sales technicians may give you pushback against the idea of selling products or services. Be sure to highlight the fact that the services you're selling are designed to help your customers. Remind your team that you're not trying to push unnecessary products or services onto your customers. Instead, you're listening to their problems and helping them to solve solutions. Understanding sales as being a valuable and helpful effort that customers will appreciate may help your technicians to sell more confidently.
Whether you train your technicians in field upselling or simply ask them to gather information that your sales team can use when approaching clients, consider offering commissions. Receiving a commission on products or services sold as a result of their efforts can encourage field technicians to make additional efforts on every service call, potentially getting you better results and higher revenue.
3. Stay in Touch to Stay Top-of-Mind with Your Customers
It's essential to keep your business present in your existing customers' minds. Maintaining an active presence means that when your customers have additional service or purchase needs, they think of your business first and are more likely to reach out.
Engaging with your customers is also important to monitoring how well your business is meeting their needs. Consider establishing a post-appointment survey that you ask customers to take, or take a few minutes to call customers personally to check in on how the visit went. Gathering this information can help you to identify potential issues that you can correct early on before those issues cost you current customers.
In addition to these surveys, find other ways to stay connected. Consider sending out a quarterly newsletter, and maintain an active social media presence. Mailing out holiday cards is always a nice touch, and reminder emails and notices when a customer is due for a service appointment can help ensure those appointments get scheduled.

Your current customers can also be a source of highly valuable referrals. When a customer refers to you to another business owner or friend in the industry, they're often sending you a qualified lead, and there's likely already trust established between your customer and the person they're referring you to. These factors can increase your chance of signing that new customer up for services.
As you reach out to current customers, consider asking them for referrals, especially when you're contacting them right after you've provided a service. You might also want to establish a referral program where you give your customers discounts or other rewards after they've referred you to a new customer who has signed up for services.
4. Remind Your Customers of All the Services You Offer
If a customer repeatedly relies on your business for one service, they may forget about the other services that you offer. You'll need to look for ways to actively remind them, so if they do need additional services, they turn to your business.
You can accomplish this in multiple ways. You can include notes about your available services in many of the correspondence suggestions above, like newsletters and social media. Make sure that your services are all featured prominently on your website. You might also include mention of them on customer bills and invoices.
5. Reward Loyal Customers
Your current customers are valuable assets to your business. While it's important to focus on upselling and cross-selling, it's equally as important to focus on how you can retain those customers.

Providing great customer service is the foundation of retaining customers, but you can also reward your loyal customers to encourage them to stay with your business. Consider offering incentives, rewards, and even establishing a customer loyalty program. With a customer loyalty program, your customers get more perks and rewards the more they spend with your business, and you'll enjoy increased revenue from those existing customers. It's an ideal situation for both parties.
Lead conversion and new customer acquisition will always be essential elements of building your business, but it's equally important to focus on the customers that you already have. The above tips can help you understand how to increase revenue from existing customers.
In addition to focusing on increasing revenue, don't forget that customer retention is essential. Software products, like D-Tools Cloud and System Integrator, can help you to service your existing customers more effectively, and grow your recurring revenue base.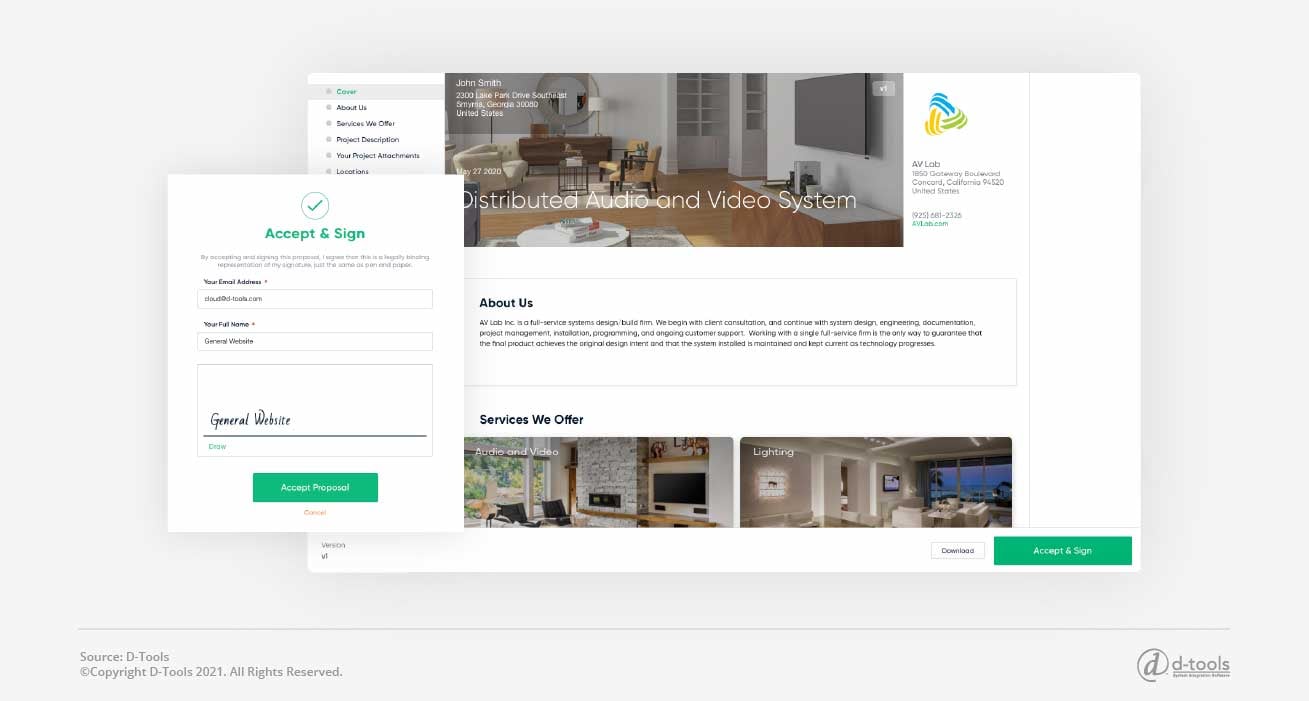 Solutions like D-Tools Cloud allow you to manage leads and customer requests through a CRM, easily prepare interactive, collaborative bids and proposals, allow customers to e-sign proposals, and more including the ability to collaborate between the office and the field with a new Project Management Suite. Along with sales and proposal management, as well as detailed engineering drawings, System Integrator streamlines the process of scheduling and managing work order, lets technicians add detailed notes and photos from the field, and lets you easily track items as they're ordered, shipped, and installed.
These capabilities mean you're better able to provide customers with prompt, detailed, and accurate responses and proposals, and that you can provide effective and timely service. With this quality service, you're more likely to retain your current customers, receive referrals for new potential customers, and even increase your revenue from your existing customers.
Request a live demo of D-Tools Cloud or System Integrator today to learn more about how they can help your business.