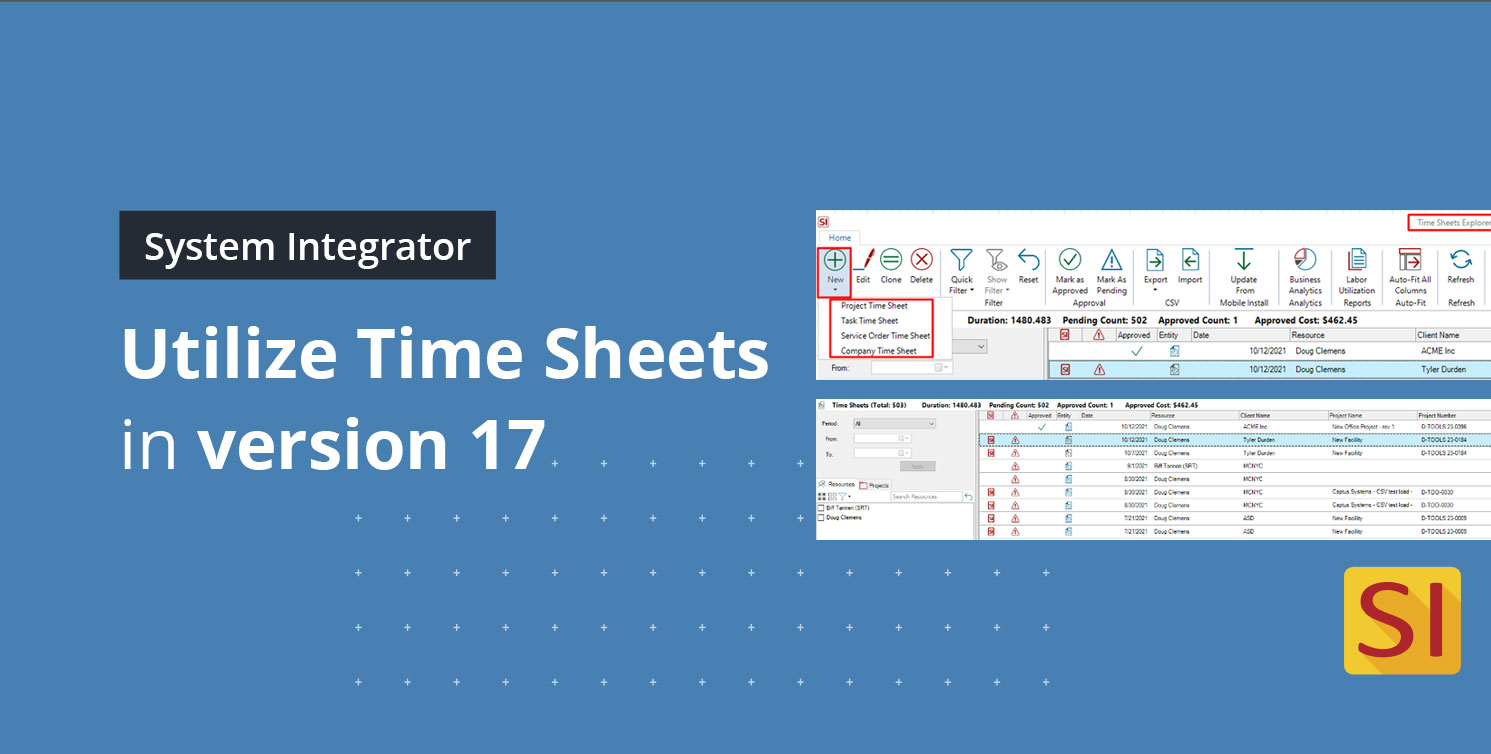 Learn how to utilize timekeeping and time sheets in D-Tools award-winning software for low-voltage integrators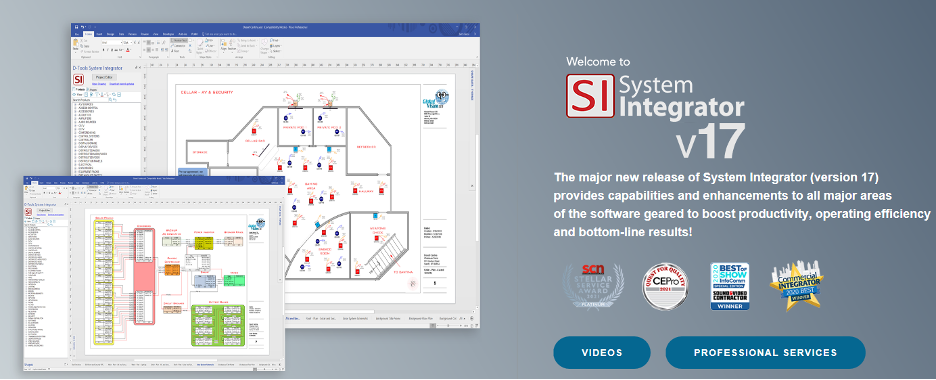 Who's got the time? We've got the Time – as in "Time Sheets" are now live in SI!
As use case scenarios and enhancement inquiries pour in via our "Feature Request" board, we are quicker in our assessment and implementation of specific options we deem to be the most beneficial to our users. Perhaps at the top of that list for many of our users is the new live feature in our newest System Integrator (SI) v17 product release called Time Sheets.
Many of our users are very familiar with our "time tracking" capability in Mobile Install that has been live for several years now. This new feature of Time Sheets is a natural progression of this utilization. This activity goes hand in hand with our users who regularly depend on data and information from the field for their overall project management success. As is our practice with all new features released in our Systems Integrator (SI) platform, we hope such new feature enhancements will aid in your efforts to improve overall efficiency and empower your team to reach new successes.


---
What exactly is a "Time Sheet"?
A Time Sheet in SI is a way for any SI user to log, enter, or, when used in conjunction with our Mobile Install web app, "track" time for any project or company purpose. This now gives our users the ability beyond just conveniently logging field time to log any labor execution or simple time entry without a link to an SI Project or Service Order.
Where to Start?
Like all major features within SI, you can get to this new destination from the Home screen launch page of SI.

Once selected, you will land in a section of the software with our familiar suffix entitled the Time Sheet Explorer.



Like all of our explorer destinations, you will also see a lot of the same action icons in the ribbon and, any existing labor values from your prior version of SI will be visible here in a fashion such as this:

All you need do to get started is to click on New and select the appropriate designation to which you can assign your time entry (Project, Task, Service Order, and the new Company):

All of these choices will lead to a screen with some new options: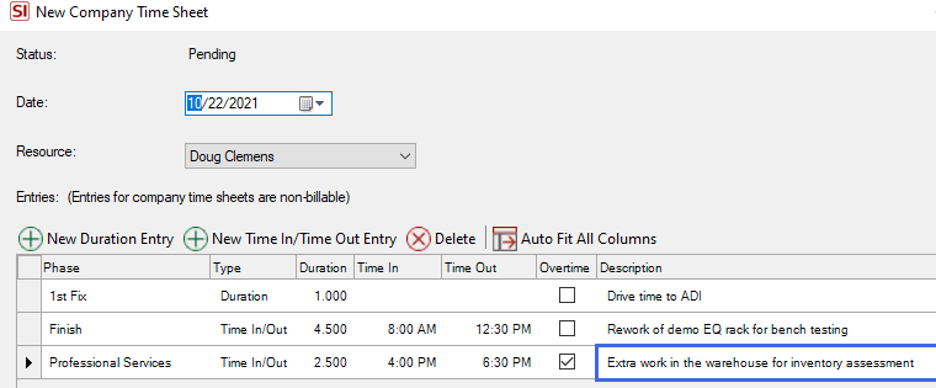 From here, you can select the date, resource, and the option by which you make the time entry – either by duration or by a time-in time-out scenario. Also, you can designate whether or not the work being documented is eligible for overtime.

*Note: Be sure to review your settings here related to company hours, holidays, and your overtime factor.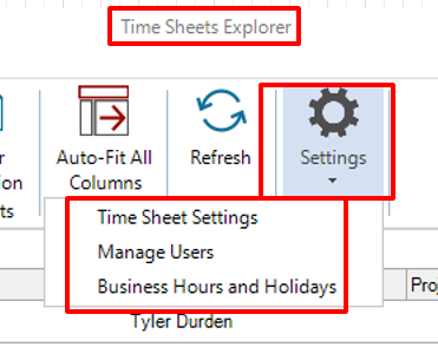 Once saved, your time entry just needs to be marked as approved for it to appear in a Labor Utilization report: *Note: you can also include unapproved time entries if need be.


Notice that, like a lot of other sort and filter features in SI, you can select your time period, resources, and then export the values presentation to Excel or PDF where you could get an output like this:



This takes gathering payroll values from within SI to a new level as you can be extremely selective in terms of how you collect the data on all SI users, not just your field technicians for processing outside of SI.
Changes to Mobile Install?
Now you have the same structure available for your time entry options in MI that you do in SI. Just click on add in the Time Sheet section of your Task or Service Order to see the new display:

Once add is selected you'll see this.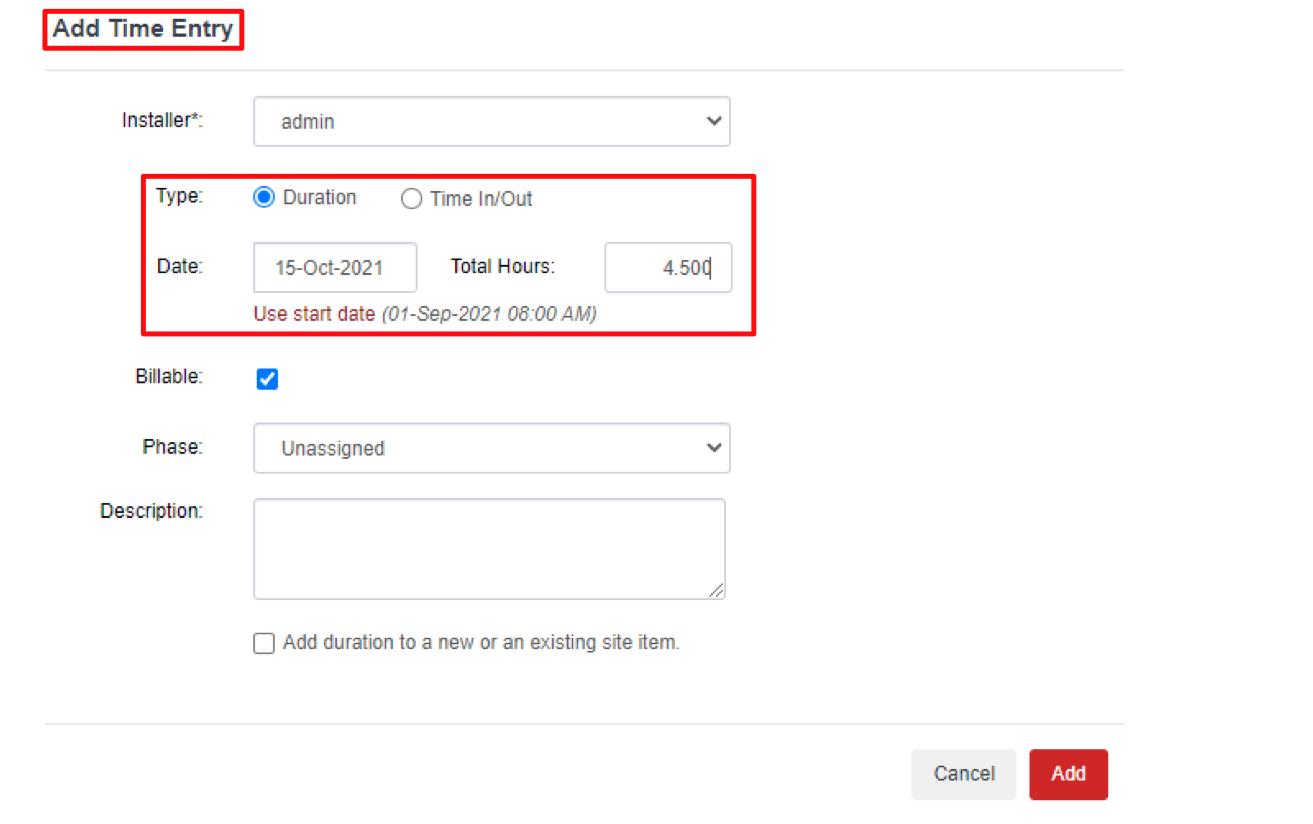 Your team can then use either the duration or Time In/Out method to enter these values:

Duration -
Time In/Out -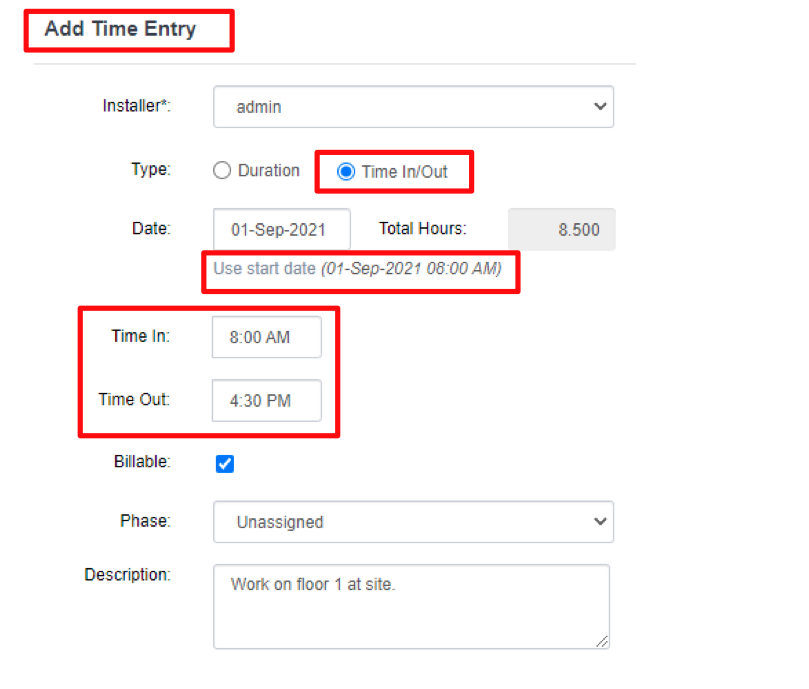 Notice that on the Time In/Out option that you can use the Start Date that is loaded into the Task/Service Order as a shortcut means of entering your times. Once this is done, click on add in the bottom right corner for hours to be saved to your Mobile Install and thus into SI upon the next update from Mobile Install.
Why does all of this matter???
All of this time entry data will now load into our "Job Costing" module that is now live in SI's v17 as well.
There will definitely be more on this in later additions to our posts here but suffice it to say, you will now have actual hours/data to merge with your actual Product Costs in any given Project to be able to review all of these values in order to determine your actual PROFIT!

Well there you have it! The latest in D-Tools SI v17 ingenuity and innovation!
As always, we are reviewing your Feature Requests to determine our best step forward and next course of action with future SI product releases…so "keep'em coming"!
---


Hopefully, this presentation of just some of the many recent feature additions to SI will not only improve your team's efficiency and effectiveness, but will also keep the needle moving in the right direction as you tackle all the challenges of this year. As always, we will continue to present new features from our latest release (v17) to enable your team to get more and more out of D-Tools System Integrator software.
Please check back later for future blog entries!!!
---

In closing…
For more information on these and other features of SI v17, please see this link: D-Tools v17. You can also review our other videos and our usual support documentation.

You can also get more detailed information about v17 via our upcoming webinars or by enrolling in SI training with our PSG team.
And don't forget, that's why we're here…to ensure your success with our product! Be sure to check back here next month for more on v17!!!