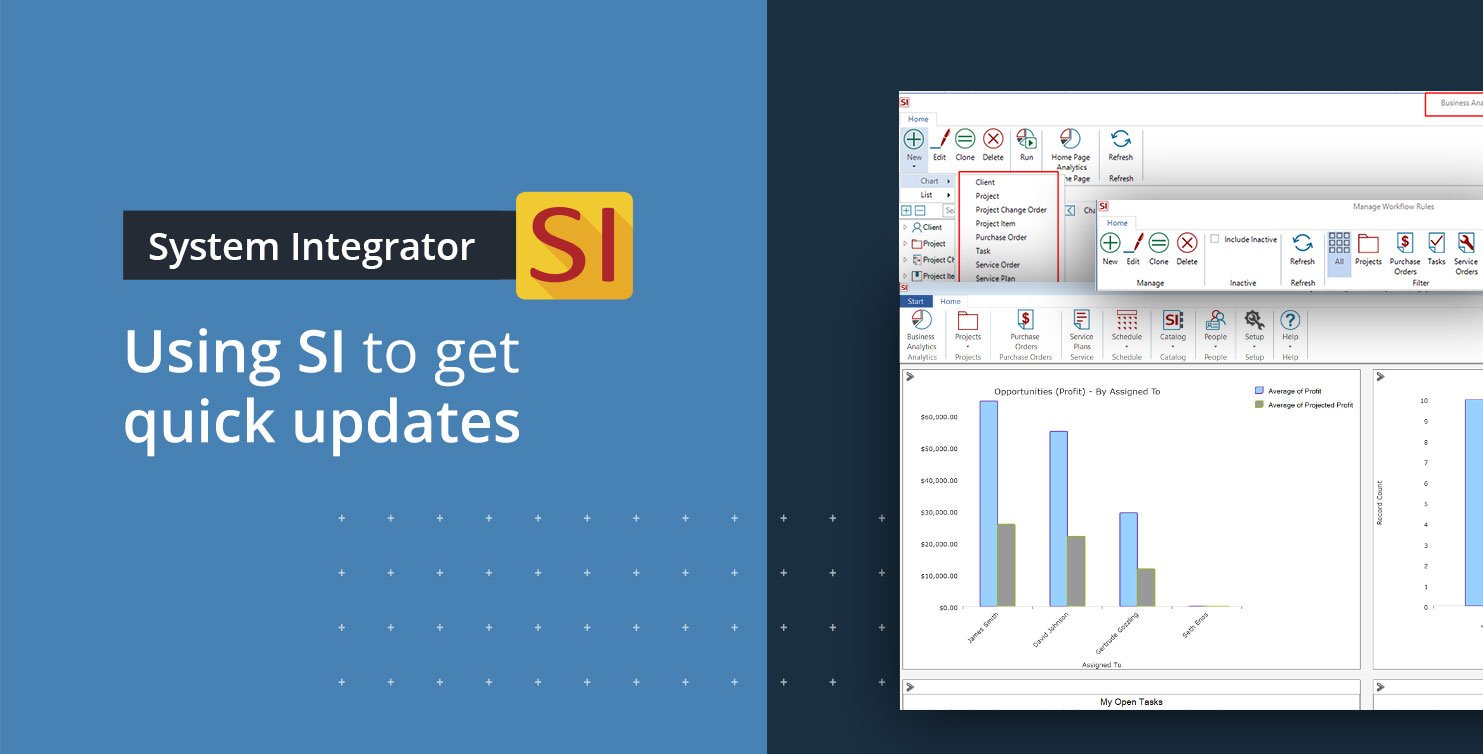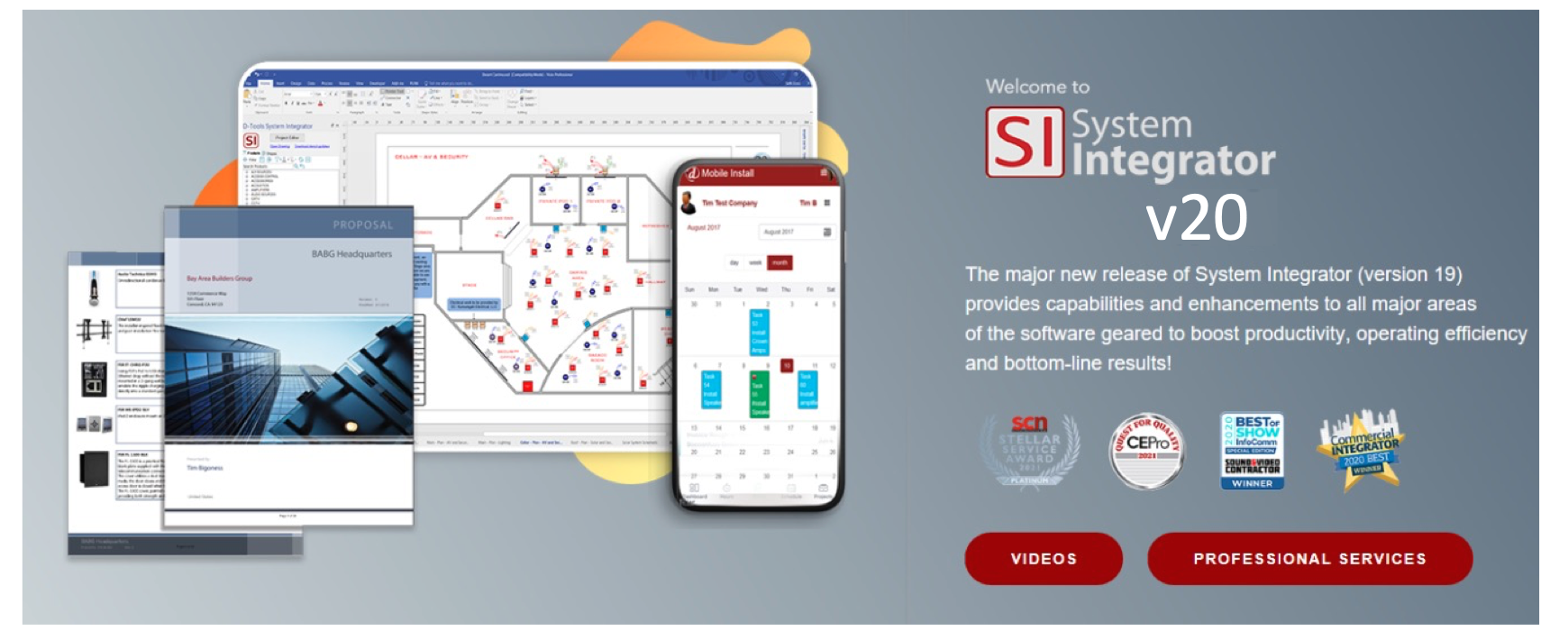 Coming off this year's CEDIA, we heard your feedback loud and clear about the need to get quick but succinct data from System Integrator (SI). Therefore, we thought it would be good to touch on a few points of the SI platform that can give you and your team some vital intel about the various states of projects, PO's, and service calls.
This information should entice your team to expand your usage of SI in new ways and encourage those of you considering the adoption of SI to move forward with the decision. Either way, please read on for ways to engage us both, as an existing user, or a new one.
---
Types of data presentations in SI
Business Analytics
Analytics, you say? Yes, this is just what you might think it but I am still surprised by the number of longtime users that have not yet explored this mechanism as a regular source of critical company intel.

It does take a little massaging to dial-in the details so that you can get the exact values sought in the chosen display.
For instance, let's discuss sales data. (Just FYI, this is perhaps the most sought after data in the SI platform.) Perhaps you want to understand what projects (and thus the related dollars) are set to close in the next month or so.
Well, in the Business Analytics module, you simply need to dial-in the data and/or filters present in the desired view and run the analytics.
You can then export the data accordingly if you need to do some number crunching in another software.
You can also choose your output type as a standard (Column, Bar, Pie, or List) and then change it once the data is present: Column shown below here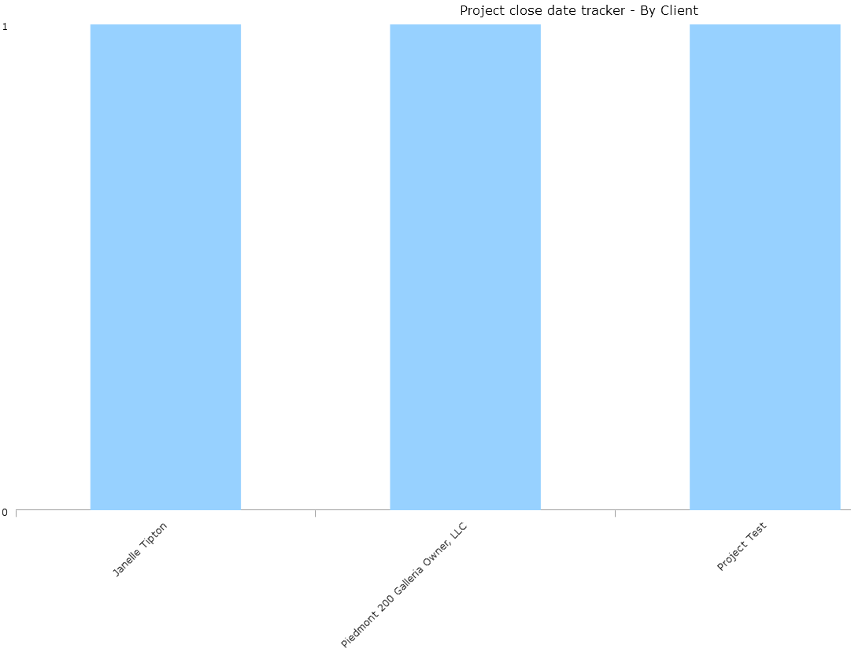 Pie char shown below here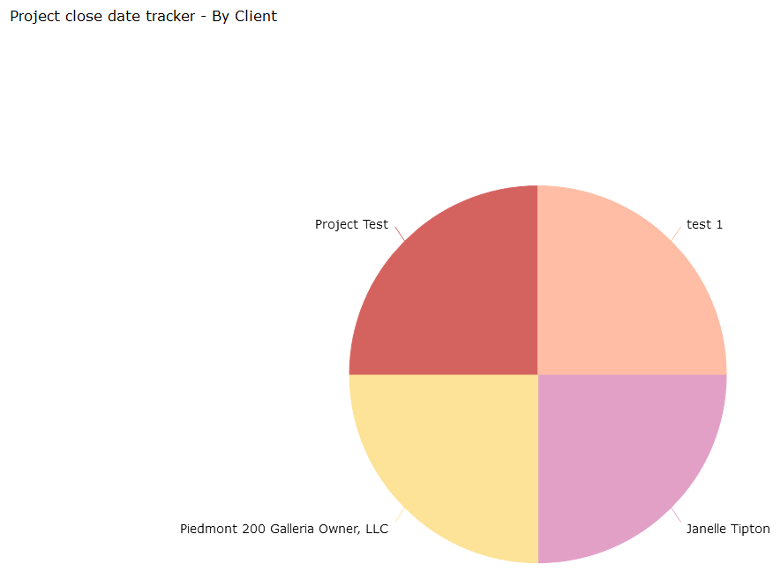 These and other analytic displays can then be placed on your SI Home Page so, upon every opening of the software, you can glean the intel you need to quickly ascertain your next path of action.



You could end up with something like this: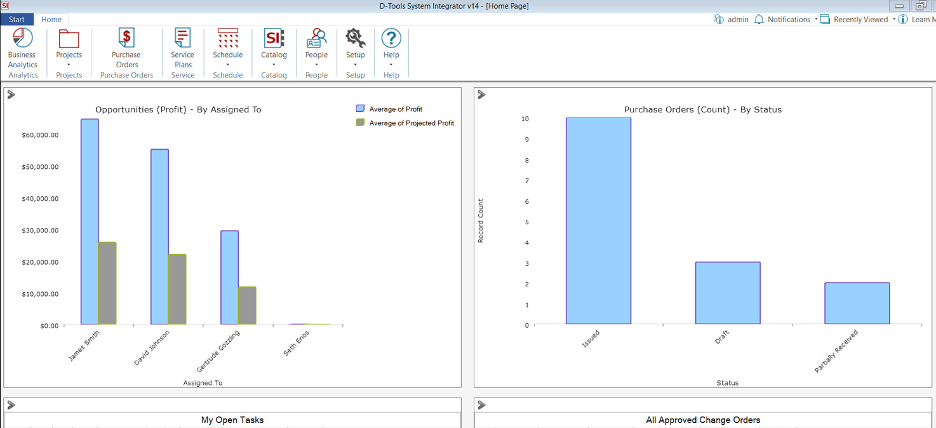 Keep in mind, this interface will also retrieve data on many other areas of data in SI so be sure to explore the options available.

Layouts
For those of you who have been on calls with our team or attended some industry shows where we discuss the preferred or best views of data in SI, you know that Layouts cannot be emphasized enough as a mechanism to use for quick data assessment.
What is a Layout exactly? Well for those of you who are new to SI or just not really certain what is being referred to here, simply put, a Layout in SI is a display of different data fields in column form relevant to the area of the software being viewed.
For example, if you're in the Catalog (Product, Labor, or Package Explorers), you will see data related to those Products or Items:

And while there are default Layouts available that include great data,



you can also create your own custom Layouts in order to view the most relevant and pertinent data related to your unique vantage point.



What's great about this is the fact that you can mix and match data fields from multiple Layout views (including Custom Fields) that associate various points of interest so that you get the most information possible from any data presentation.
Again, in terms of accessing Sales related data via these Layouts, you would need to proceed to the Project Explorer and being your exploration with the default view of price:



From here, you can fine-tune your results to review specific data for a member of your sales team or just multiple projects that have recently closed or are closing soon.

Best bet, and veteran recommendation here, is to create your own preferred Custom Layout with the very specific data columns that will enable you to get the data (Intel) you need at a glance.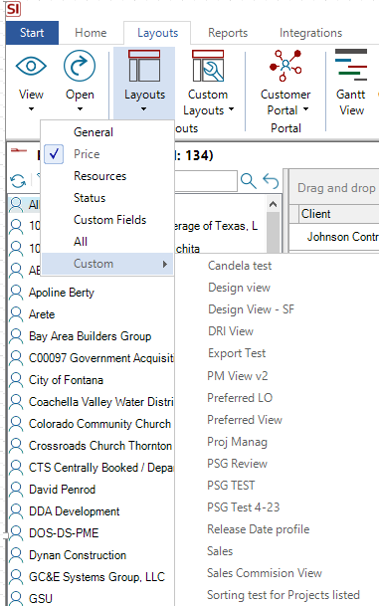 Workflow Rules
If configuring a Layout or Business Analytic is not your thing and you appreciate the aspect of information being automated to give you insight into your team's operation, the look no further than SI's Workflow Rules mechanism.
Here you have a unique ability to harness various data values in SI and utilize those as triggers to receive notifications in a timely fashion.
For example, let's say you want to be made aware of sales transactions as they close. No problem.
Just proceed to the SI Control Panel and open the Workflow Rules:

You can then choose your operational value from Project, Purchase Orders, Tasks, Service Orders, or now even Service Plans are a part of this mechanism.



For a sales related notification, this would be a Project rule.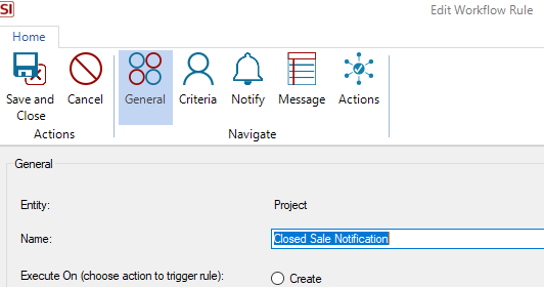 After naming it appropriately, you then can select the Criteria that you want to serve as the basis for the mechanism.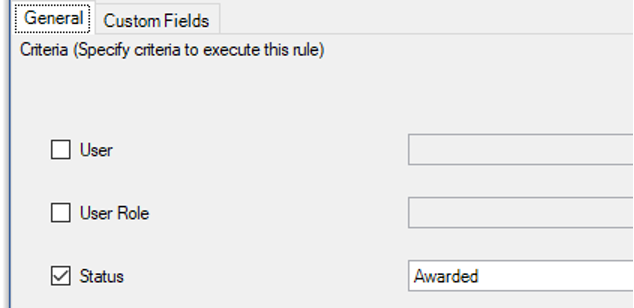 Keep in mind, there are multiple points of criteria (including custom fields) that can be used for this operation. For this example, we will focus on the Project Status value of Awarded.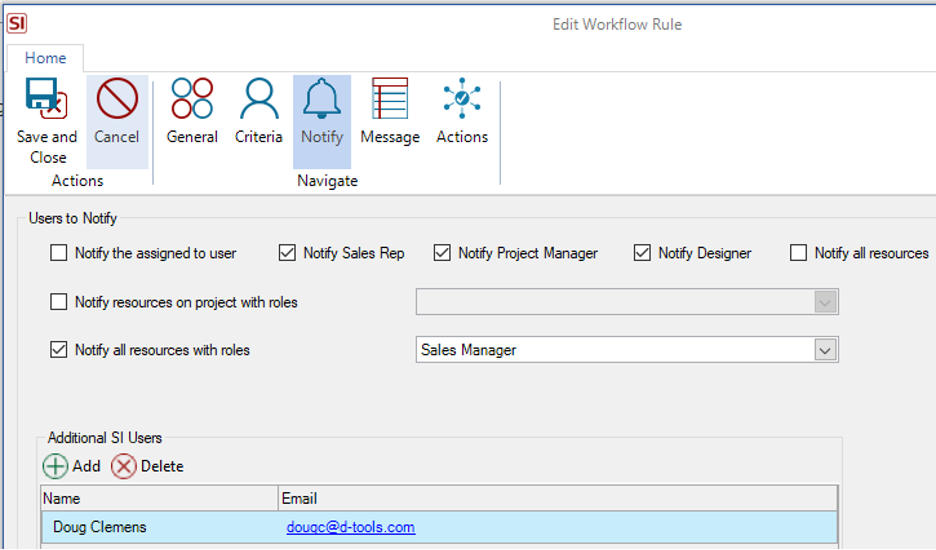 You can then move onto to evaluate who needs to receive this notification.
Per your specific needs, you can add members of your SI team, users assigned to the Project with certain roles, or you can add team members based on their overall role with the team.
From there you just need to determine the message the recipients will receive. What's really cool about this is the ability to include values from the Project itself by using the Insert Field icon seen here: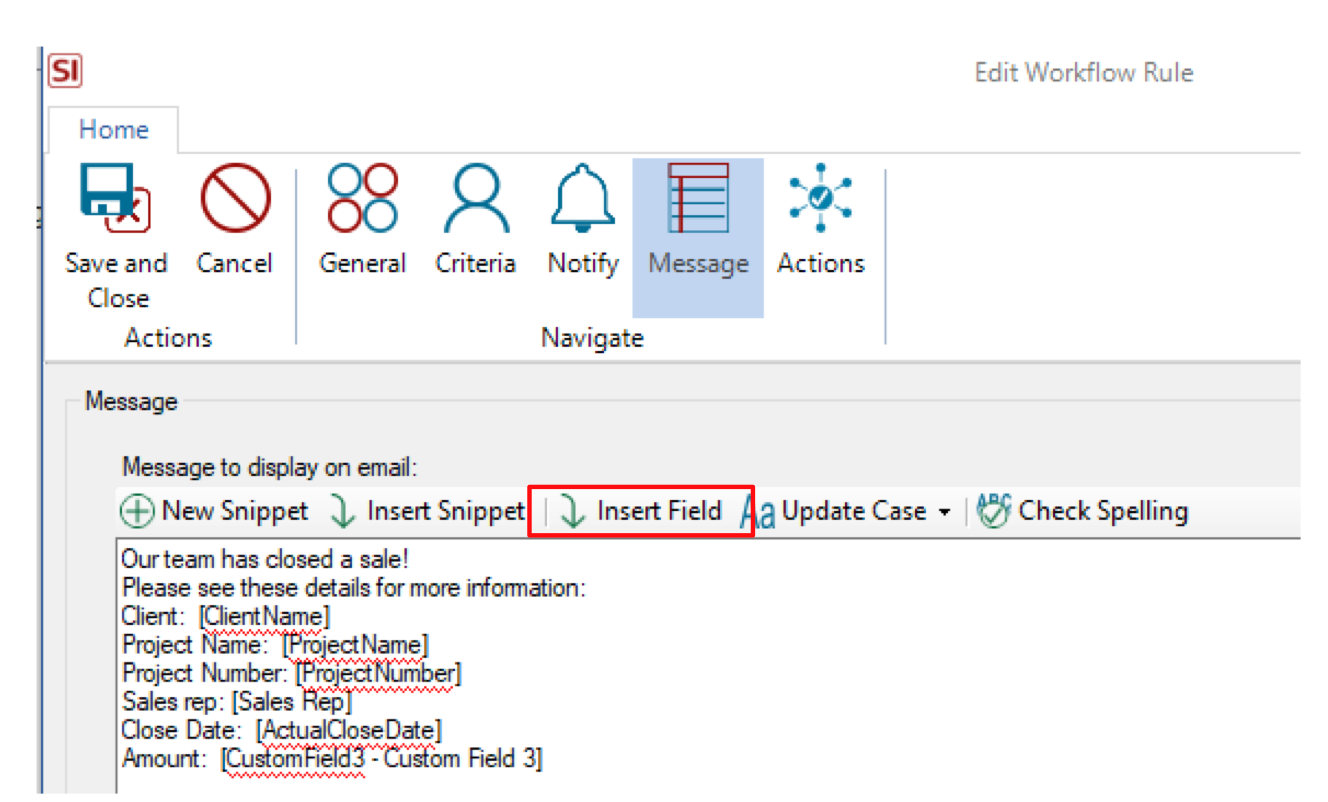 Once populated, simply Save and Close to enjoy the benefits of this mechanism.
You could end up with something like this:
via email -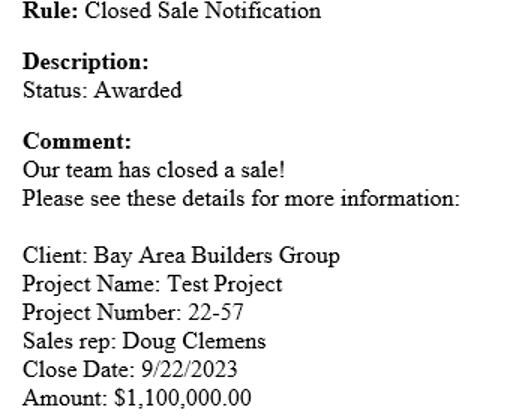 via a notification inside SI -

Perhaps the only real limitation to your team's utilization of this feature in SI is your own creativity!
As usual, we are just scratching the surface here so please click this link to take a deeper dive.
No matter your preference, be it Business Analytics, Layouts, or Workflow Rules, SI has you covered so that you can get the most relevant intel out of the platform at a glance!
A Perspective
SI's v20 will help your team flex its muscles as you work with the most robust platform in our industry. It behooves you and your team to explore these and other features as new solutions or by securing time with our Professional Services Group of SI/industry veterans in order to maximize your existing usage.
In Summation…
-Enhance your experience with SI by organizing data appropriately.
-Leverage your use of Business Analytics, Layouts, and Workflow Rules.
And as always…
-Get focused, get serious, and make money.
Enjoy!
With all of that said, there's still plenty more in store for you with SI and forthcoming product releases so keep an eye out for future updates.
We are reviewing your Feature Requests to determine our best step forward and next course of action with future SI product releases so…keep'em coming!
---
In closing…
For more information on these and other features of SI v20, please see this link: D-Tools v20. You can also review our other videos and our usual support documentation.

You can also get more detailed information about v20 via our upcoming webinars and by enrolling in SI training with our PSG team. Please see this link here for our recent "What's new in v20" webinar.
And don't forget, that's why we are here…to ensure your success with our product! Be sure to check back here next time for more on v20!!!