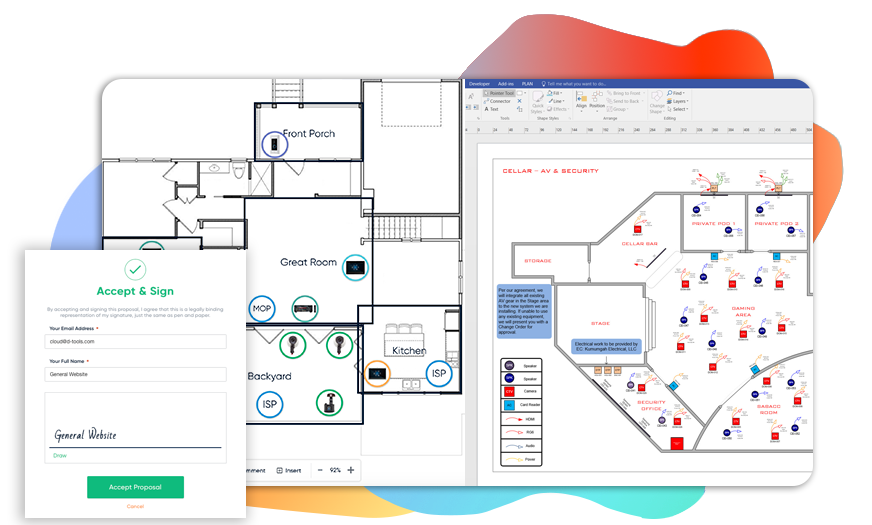 AV Design Software for Accurate, Effective Documentation and Communication
D-Tools award-winning drawing capabilities for D-Tools' cloud-based platform, D-Tools Cloud, and robust on-premises System Integrator, leverage detailed, integrated product specifications to create a collaborative experience with clients and clearly communicate project details for internal and external teams.
Arm Your Sales, Engineering, and Install Teams with Award-winning System Design Capabilities
D-Tools software makes it easy for you to drag and drop shapes, symbols, accurate dimensions, IOs, and other vital system design information from D-Tools' extensive Product Library. Visualize system design layouts for clients, collaborate with teams, ensure installation accuracy, and save documentation for on-going servicing.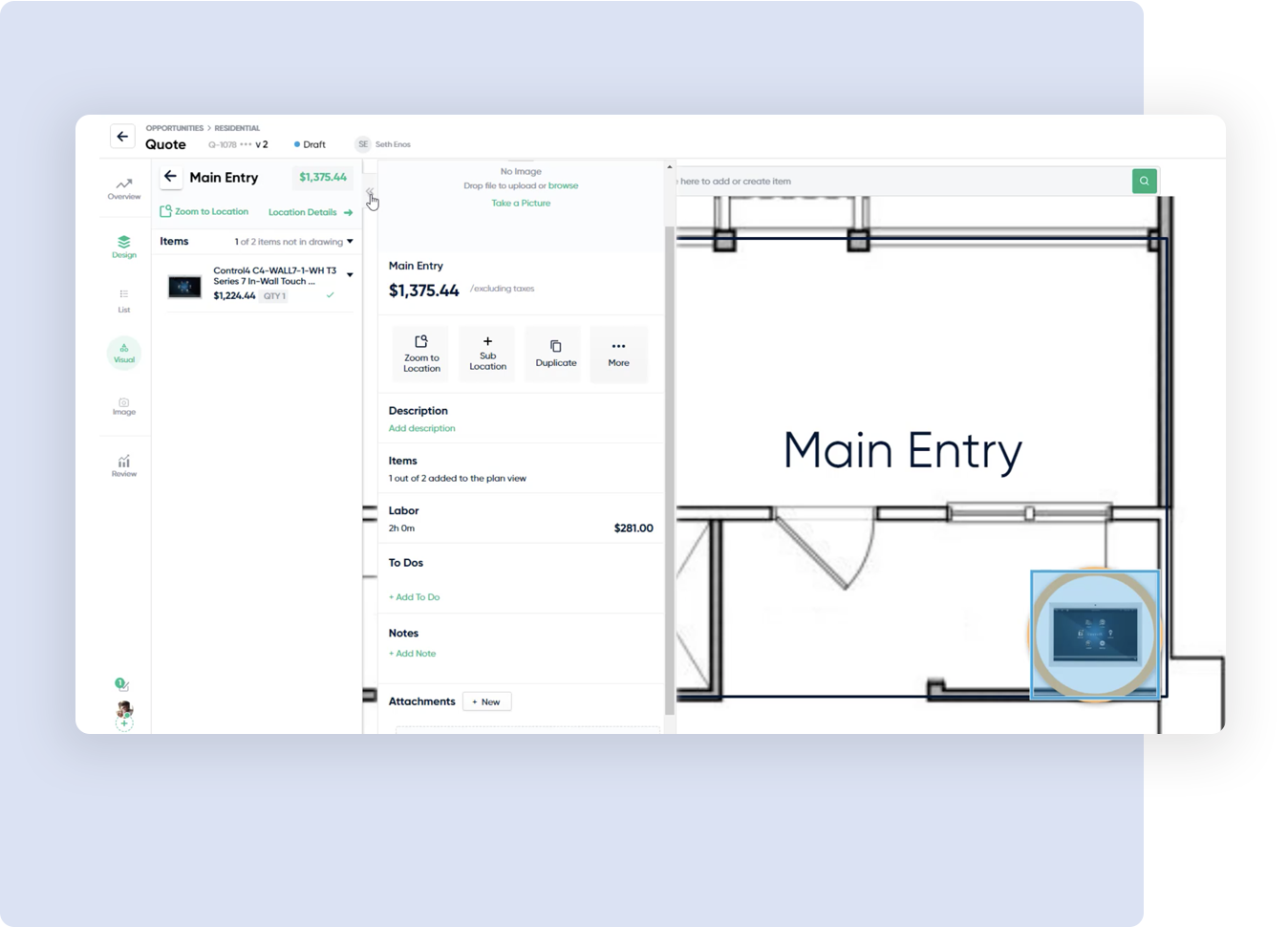 D-Tools Cloud - Create Browser-based Visual Quoting for a Collaborative Experience
Engage clients through visually stunning, multimedia, interactive drawings and system design presentations
Create data-driven floor plans based on a quote's bill of materials without the need for outside audio visual drawing applications
Visual Quoting validates designs while making it easy to collaborate with clients in real-time, getting them involved in the design process
Drag and drop products, accessories, and alternate options of each to reduce quote revisions and make clients feel at ease during the decision-making process
...all from your mobile device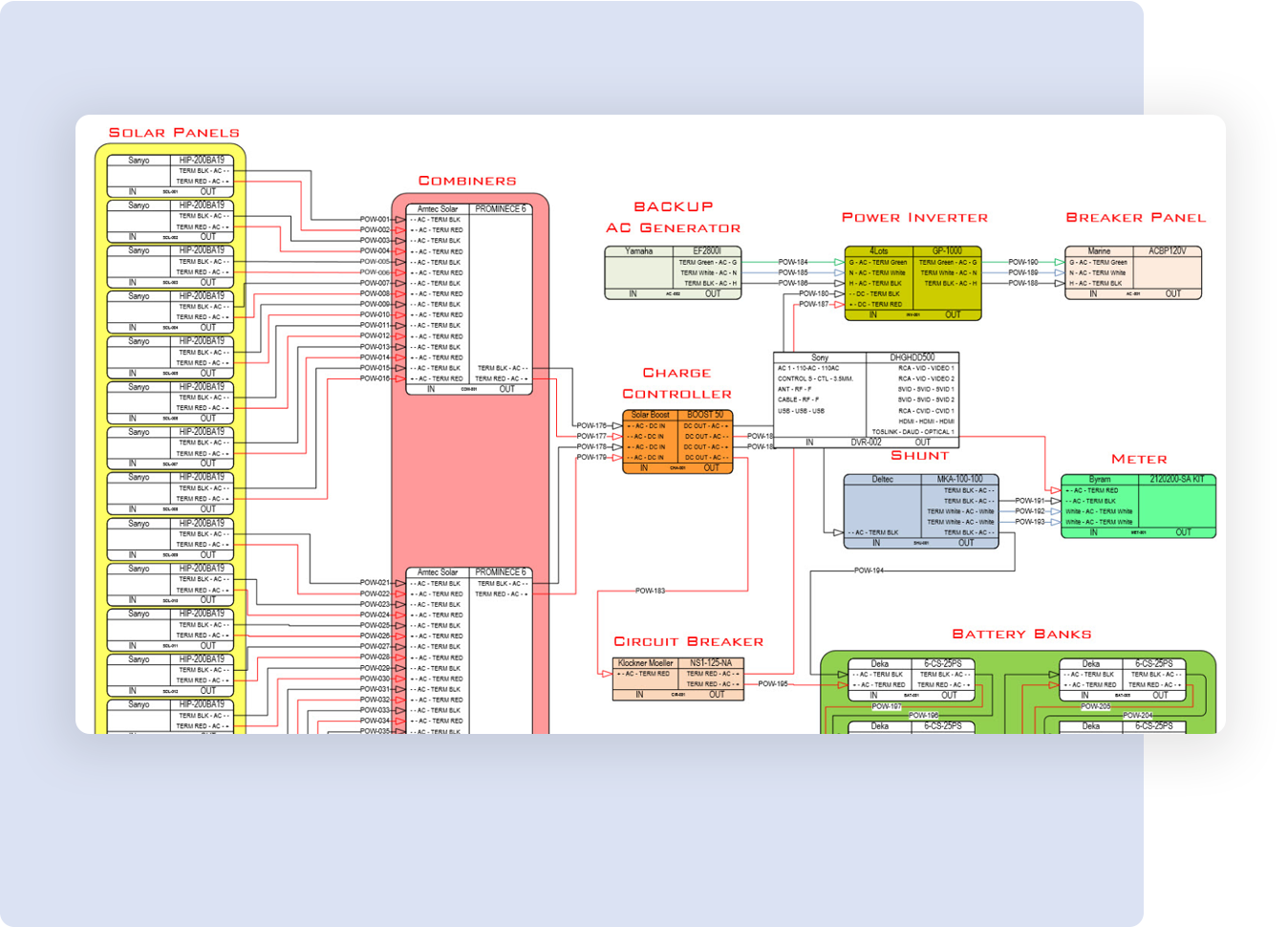 System Integrator - Generate Detailed Engineering Drawings for Your AV System Designs
Eliminate scope creep and re-work by clearly and completely documenting system designs in Visio and/or AutoCAD

(single-line system layouts, plan views, rack elevations, and schematics)

Create drawings faster with D-Tools-provided industry-specific Visio shapes and AutoCAD blocks
Plug-in for Visio and CAD ensure that your bill of materials are always in sync and the ability to draw first
... and more