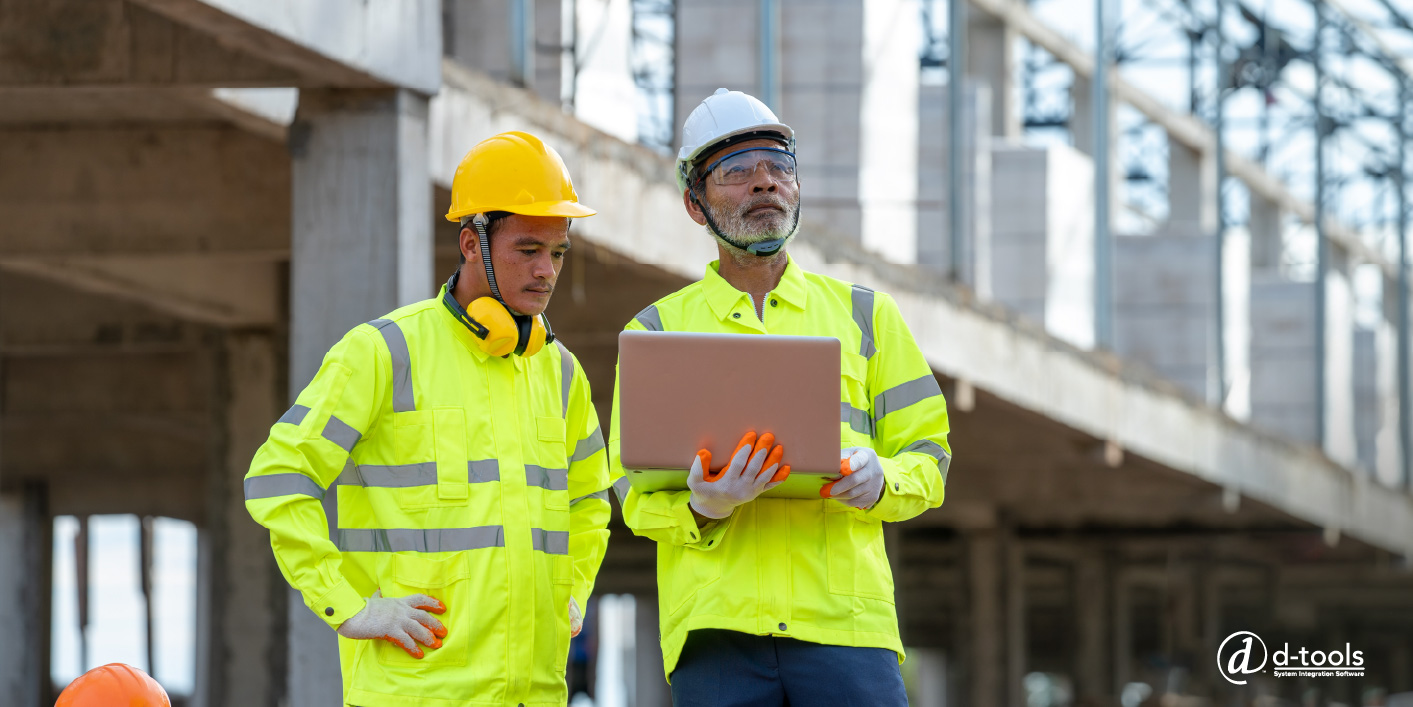 Productivity is key to a business' success and profitability, but monitoring and improving that productivity can be a challenge. If you're looking for ways to improve field service productivity, then field service management software is an excellent place to start. This software not only gives you the metrics you need to make strategic and effective improvements in your business, but the software itself can also improve your productivity.
Remember that increased productivity has value in multiple ways. Yes, your technicians can get more done in a day, and you can see increased profits. But increased productivity can also lead to improved customer satisfaction and better customer service. With more satisfied customers, you'll likely see more customer referrals and increased business. Plus, by removing mundane tasks or frustrating barriers from your technicians' days, you can boost employee morale and performance, too.
The right field service management software improves your productivity for more effective workdays and better quality work.

5 Benefits of Field Service Management Software
Your business can benefit from field service management software in a variety of ways. Below are five of the top benefits of field service management software that you'll see when you implement this valuable tool for your business.
1. Increased awareness
With field service management software, you can monitor all of the details of your entire operation, right from your office. You'll be better aware of everything that happens, and you'll be better able to deal with challenges as they arise.
2. Improved documentation
Software also acts as a valuable record-keeper. From capturing e-signatures to storing invoices, the software can be particularly valuable when preparing for audits and ensuring you have all of the documents and details you need.
3. Better communication
Software can act as a communication tool, and it can help to eliminate those back-and-forth calls between the office and field service technicians. With tracking features, you can tell where your technicians are at any time, so you can better keep customers who have upcoming appointments up to date.
4. Time-saving task automation
Automation features can communicate with clients for you, sending out appointment reminders and updates so you can save time. Automated invoicing and more mean you're free to focus on the important details, rather than on repetitive tasks.
5. Data-driven decision-making
Because field service management software is so effective at capturing metrics, it can give you all of the data you need to make better, more strategic business decisions. You can capture everything from the number of jobs each technician completes each day to customer satisfaction reports and complaints. This makes for powerful insight into your business' performance and ways that you can improve that productivity.
5 Ways to Improve Field Service Productivity
Field service management software can increase productivity in many ways. Not only does this software offer automation features, but its ability to better connect you to your field service technicians allows for both administrators and technicians to work faster and more effectively. Below are just five of the ways to improve field service productivity with software.

1. Maximize your technicians' schedules
With field service software, you can monitor your technicians' progress and locations in real time. If one technician is running ahead of schedule, you can use that information to adjust schedules and better field incoming service calls that need prompt attention.
The ability to monitor technicians' progress without calling and interrupting them also saves them time, maximizing their productivity and keeping them on task. They'll receive scheduling updates on their mobile devices, and they'll know that you won't overbook or underbook them because you can access their progress.
2. Save technicians driving time
Many field service software programs offer smart scheduling capabilities that can help to avoid unnecessary time on the road. The ability to strategically schedule appointments and design routes to minimize driving and backtracking makes the most of your technicians' time and makes them more productive.
This intelligent scheduling can also ensure that you're sending the right technician to the right job. If jobs require a certain skill set or even certain equipment that's only on a few trucks, you can make sure that you're sending the right technician with the right equipment to each job. This saves time over unnecessary drives back to the warehouse, and it also means that technicians can complete the job right on the first trip without any follow-up appointments.
3. Reduce paperwork and administrative tasks
If your field service technicians are filling out invoices, writing up reports, or calling customers to remind them of their upcoming appointments, they're wasting valuable time on tasks that your field service software can complete. Leaving these tasks to your software means technicians can focus entirely on their work and maximize what they accomplish during a workday.
Automating administrative tasks like appointment verifications and reminders has the added benefit of ensuring that your clients are ready and waiting at their appointment times. With fewer missed appointments, your technicians' time will be better spent accomplishing work, rather than rescheduling appointments that clients have missed.
4. Keep inventory up-to-date
Your field service software can help you and your technicians to maintain a more accurate inventory. Software that lets your technicians monitor what's present in their truck, what parts are likely needed for an upcoming call, and what's available in the warehouse can increase efficiency and eliminate unnecessary trips back to headquarters to get supplies.
When technicians have all of the supplies they need, they can focus on the repair or maintenance job at hand, rather than worrying about looking up part numbers and ordering parts. Digitizing your inventory can also save valuable time when it is time to order more inventory, and this digitized process can even help to reduce errors and returns.
5. Help technicians diagnose issues with service call histories
When your technicians can access all of the service history for equipment or a particular call location, it can speed up the process of diagnosing a current issue. Field service software can maintain an inventory of service tickets and notes from previous technicians. When your technicians can access this information, they can narrow down the potential issues and more accurately diagnose the problem occurring during the current call.
7 Field Service Management Metrics to Track and Improve
The more data and metrics you have about your field service team's performance, the better prepared you'll be to increase productivity. Thorough and accurate metrics can help you to identify shortcomings or issues in your business, implement changes, and then monitor the resulting improvement. Your field service software improves your data capture and can help you to retain and then evaluate these essential metrics.

1. Call volume
Your call volume may reflect effective marketing, and it can also help you to identify whether you may need to expand your team to keep up with increasing calls and demand.
2. Average response time
Essential to providing great customer service, tracking your average response time is an excellent way to evaluate your responsiveness. It can also identify improvements that you need to make to your scheduling process and driving route choice.
3. First-time fix rate and repeat visits
Knowing how effective each appointment is, and how many follow-up appointments are needed, will help you to improve your services and give your technicians the tools and knowledge they need to be successful on the first call.
4. Daily completed jobs per technician
When you know how many jobs each technician completes per day, you can assess their productivity and perhaps identify ways to further streamline their work.
5. Customer satisfaction
Data on customer satisfaction can help you identify what's working as well as areas where you can improve your customer service. It's an important metric that can also help you to protect your public reputation and potentially prevent negative customer reviews.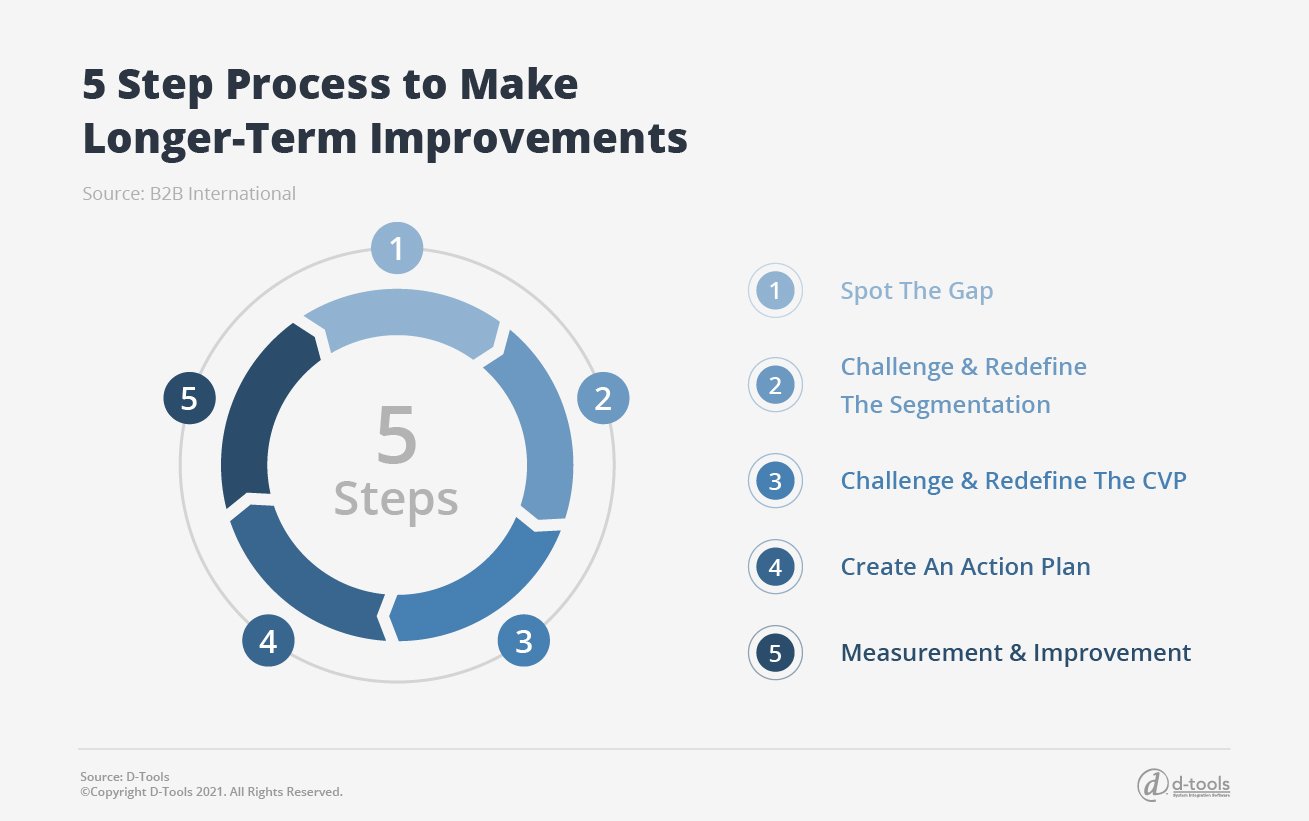 6. Customer acquisition costs
Tracking your inbound marketing and customer acquisition costs can help you to evaluate your marketing and better determine the value of your customers.
7. Revenue per lead and average ticket price
Data on how much you're bringing in per call can help you to assess your profitability. It's also important information that can help you to identify upselling opportunities.
How D-Tools Can Help
D-Tools Cloud software now includes valuable new features for project and field service managers and technicians, providing a simple yet powerful end-to-end workflow for systems integration projects.
The D-Tools Cloud project management suite offers comprehensive control of your entire project management and execution process, including plenty of tools that can improve your business' productivity. The following video highlights the unique, powerful, and intuitive features that this suite will bring to your business.
D-Tools System Integrator software also helps streamline project workflows and business processes, with robust reporting and mobile FSM capabilities . In addition, it can help you drive sales, enhance operating efficiency, and improve your bottom-line results.
Take the quiz to determine which D-Tools software solution is right for you, and then request a live demo of D-Tools Cloud or System Integrator today.