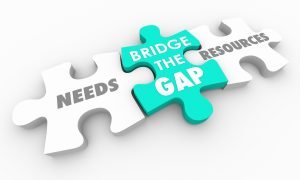 Everyone here at D-Tools is committed to our clients' success. We believe that through continued use of our software, along with the support to guide you through your journey, that we can help improve your day-to-day operational efficiency, for increased productivity. To ensure this, we provide you with access to the help and resources needed to get the most from your D-Tools software investment.
D-Tools is continuously expanding our effort in providing our customers with the means to be successful and offers several support and training resources geared to help both new and long-time SI users become more successful with our software. Ranging from basic usage questions to full implementation services, our award-winning Customer Success, Client Support and Professional Services teams are here to help you take the right steps to become proficient with D-Tools. To that end, please see the list of resources and value-added services currently available to our valued customers, that we highly suggest you take advantage of.
Meet the D-Tools Resource Center Teams:

Customer Success Team: Our Customer Success Managers (CSMs) is committed to providing you with world-class customer service as well as direct contact, so you will have a live person to speak with within business hours. Whether you have support issues, accounting questions, want implementation guidance, or simply need someone to talk to, our CSMs are here for you.
Connect with your Customer Success Manager by emailing mail us at csm@d-tools.com.
Client Support Team: Who do you contact when you are having an issue in D-Tools SI? Our D-Tools Support Team is always on hand – a group of experts dedicated to assisting you with all SI-related technical and feature related questions.
Professional Services Group (PSG): Remember, you are never alone in your journey with D-Tools! Our Professional Services Group (PSG) offers hands-on consultation, training, and implementation support to help your overall success with our software. Our experienced PSG team's primary goal is ensuring that all aspects of training and implementation are consistent and effective to help with your company's overall success.
Connect with our PSG to schedule your consultation and training at psg@d-tools.com.
Free Resources:

Getting Started Guide and Quick Start Sessions:
Brand new to D-Tools? Our Getting Started guide takes you from your initial install through catalog and project setup, through running your first proposal via short and easy-to-follow videos.
http://support.d-tools.com/001_SI_2018_Documentation/Getting_Started
Need some help getting set up? Schedule a Quick Start session with one of our Support Specialists. This 60-minute session will walk you through available support resources, help ensure that your software is installed correctly, and will answer some fundamental usage questions.
Schedule your Quick Start session here: https://d-tools.com/quick-start-session/
D-Tools Live Chat and Support Tickets:
Have a quick question? Need immediate assistance to help wrap up a project? D-Tools' Live Chat support offers a convenient way to get quick answers to your needs and questions. Chat live with our D-Tools experts who will answer your questions, point you to detailed support resources, or open a support case for more complex issues.
Additionally, our Support Team provides a prompt response from any support tickets submitted, daily.
Chat with our team: http://messenger.providesupport.com/messenger/dtools.html
or open a support ticket here: https://d-tools.com/open-a-support-ticket/
D-Tools Support Wiki:
We also offer a robust Knowledge Base for SI users. The D-Tools Support Wiki provides documentation on current and previous versions of SI, as well as instructions, videos, and examples to help answer questions on many SI-related topics. To serve as visual guides, you will also find sample projects and reports located in the Support Wiki.
Explore the D-Tools Support Wiki here: http://support.d-tools.com/
Gold Support Webinars
Our new bi-weekly Gold Support Webinars are designed to get you up and running on the three basics of using SI: Estimate, Design, Install. These live, instructor-led sessions are approximately 30 minutes of instruction followed by Q&A. Offered twice a week exclusively to our SA customers, this webinar series is ideal for new users as well as experienced users who may be looking to expand the use of SI in their business.
See upcoming webinars here: https://d-tools.com/gold-support/
D-Tools have compiled a single page for free access to archived Gold Support Webinar recordings to help our users hone their D-Tools skills or introduce capabilities they may not be currently utilizing. Each session runs between 30 – 60 minutes and can be accessed through any web browser.
Here is the link: https://www.gotostage.com/channel/d-tools-gsw-recordings
D-Tools YouTube Channel:
Are you a visual learner? Want to see a particular feature or workflow in action? Get the answers you need quickly on our D-Tools YouTube channel. Our YouTube channel provides you with an extensive video library which includes webinar recordings and step-by-step video tutorials guiding you the entire D-Tools process and project workflow, from a Quick Start guide to creating an entire project and managing it to completion.
View our videos here: https://www.youtube.com/user/DToolsSoftware
D-Tools Customer Success Series:
Our monthly Customer Success Newsletter is a great way to stay informed and educated with helpful articles from CSM, PSG, and Client Support teams, customer case studies, and additional news and resources to help you gain insight into utilizing our software to streamline your business processes. Be sure to keep a lookout in your inbox each month as we send new valuable content along!
Value-added Services and Trainings:
D-Tools Software Assurance – Gold Support:
Software Assurance (SA) provides a number of value-add services to D-Tools clients. D-Tools SA clients get access to priority phone support, access to the entire D-Tools Data Library, Mobile Install, Purchase Order Vendor Portal, and all future software upgrades. In addition to our award-winning support services, D-Tools SA clients have access to our bi-weekly Gold Support Webinars.
Learn about Software Assurance here: https://www.d-tools.com/software-assurance
Register for Gold Support here: https://d-tools.com/gold-support/
D-Tools' eLearning:
D-Tools' eLearning program is designed to teach you the core competencies of our on-premises SI solution, delivered via our online learning environment. This annual subscription provides access to a curriculum that covers each functional area of the software. Each online course is about an hour in length and will provide you with the information you need to succeed. Currently, we are overhauling our eLearning platform to be focused on individual topics based on the key features in SI and the crucial phases of the system integration process: Sales/Estimation, System Design, and Project Management/Operations.
Learn more here: https://d-tools.com/e-learning-program/
Professional Service Packages:
Let by our award-winning Professional Services Group, D-Tools' Service Packages and Implementation Services provide outstanding value and are a convenient way to purchase a range of services geared to meet your specific needs.
See the full list of Service Packages here: https://d-tools.com/professional_services_packagespackages/
See the full list of Implementation Services here: https://www.d-tools.com/professional_services_packagespackages
Flexible Training Options
On-site Training
D-Tools' Professional Services on-site training is an excellent and convenient way for your company to begin using D-Tools. One of our Professional Services Group (PSG) team members will come to your location and tailor a "personalized" training agenda to meet your individual needs.
For more information on and to schedule on-site training and implementation, click here or contact sales@d-tools.com.
We are in the process of revamping our D-Tools Resource Center as we continue to bridge the gap between needs and resources!