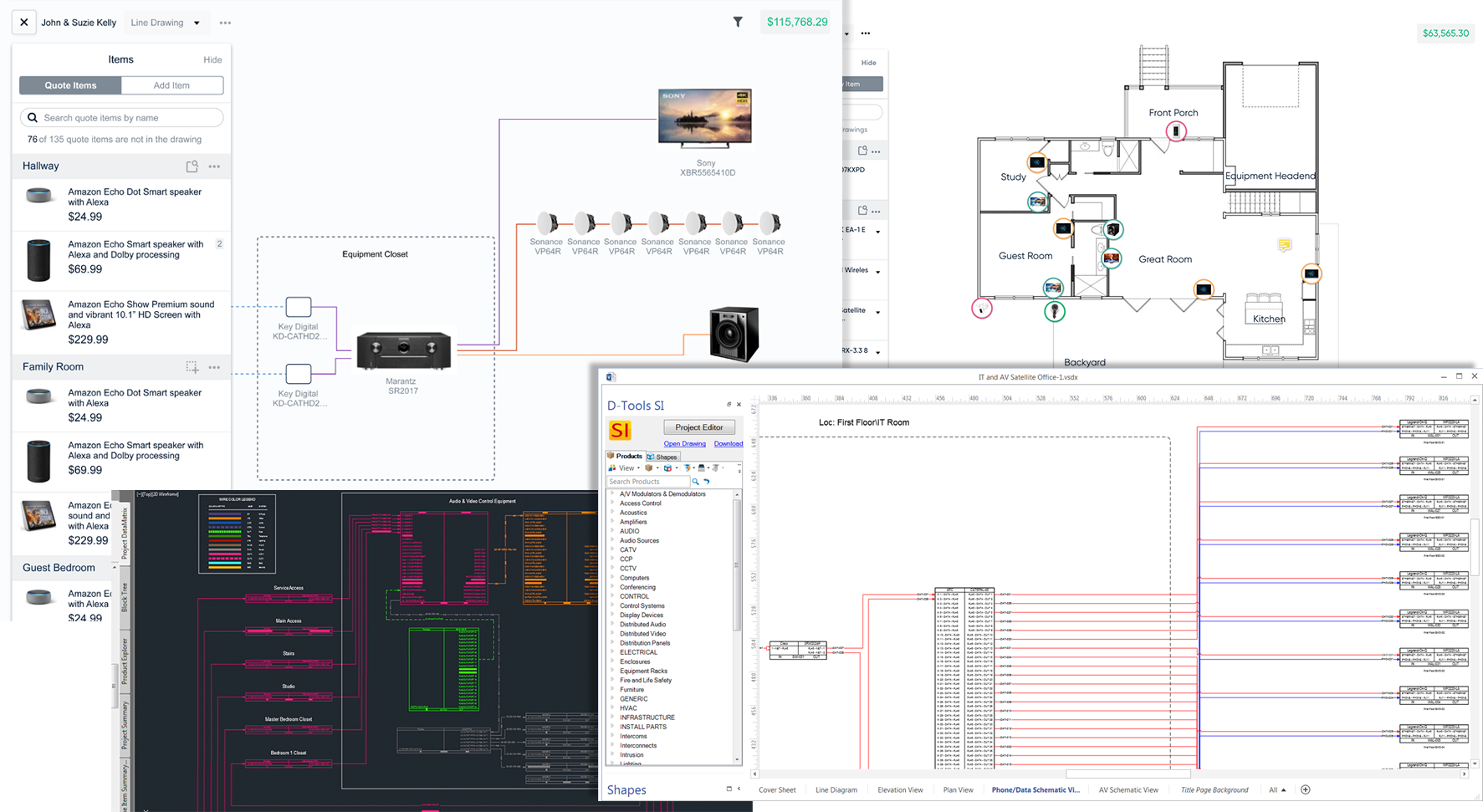 Software Assurance
D-Tools is committed to our clients' success and helping them become proficient with our software. D-Tools' Software Assurance (SA) is a comprehensive program that includes a unique set of features, services, and support that can be leveraged to be successful with our System Integrator (SI) solution in order to further improve day-to-day operational efficiencies.
PRODUCT FEATURES
Make the Most of Your
D-Tools SI Software Investment
Free Software Upgrades
Never buy another upgrade! Updates and new features are released throughout the calendar year, with major upgrades released annually.
Product Library
Receive unlimited access to D-Tools' extensive and integrated Product Library, including dealer-specific pricing for hundreds of brands.
Gold Support
Receive priority support (email and/or phone) from our Support Team.
Gold Support Webinars &
QA Sessions
Leverage training on all aspects and feature sets of System Integrator bi-weekly.
Mobile Install
Manage install tasks and Service Orders in the field from any web-enabled device.
Mobile Quote App
Seamlessly generating a scope and budget for client approval on the spot.
Customer Portal
Share proposals, change orders, and drawings for review, comment, and e-sign approvals via any web-enabled device.
Purchase Order Vendor Portal
Publish and send POs directly to your vendors through the software.
Additional SI Features *Not included with Software Assurance
The D-Tools hosted solution is a "plug and play" option that enables users to host their D-Tools SI Server via Amazon Web Services™. Each customer has their very own D-Tools Server instance powered by the latest generation Windows Server. The D-Tools Hosted Solution includes the D-Tools SI server management application and comes completely configured with SQL Server. The D-Tools Hosted Solution is powered by Amazon Web Services™ for the ultimate in scalability, security, and performance The D-Tools Hosted Solution offers users the option to purchase the software and host the server instance in the cloud which enables them a lower cost of entry and removes the need for costly in-house IT infrastructure. For security, the pre-configured firewall only allows traffic from the D-Tools SI application, and the only ports opened to traffic are 9010, 1433 and 1434. For enhanced security, the connection to those ports can be tied to your specific IP address therefore only computers on your network can connect to your cloud server. Our technical support team performs the installation and setup for you.
The D-Tools Hosted Solution Offers D-Tools Users:
Cloud Hosted Access to D-Tools SI Server Lowers IT Infrastructure Costs – no need for in-house servers Connect to D-Tools SI Client via the internet anywhere without the need for VPN The D-Tools Hosted Solution offers our users a flexible choice for deployment and users can migrate to an on-premise solution over time if their needs change. The D-Tools Hosted Solution is perfect for companies just getting started or for those companies who are migrating to a service-based model for their IT infrastructure. The D-Tools Hosted Solution is available now with monthly hosting starting at $149 per month* For more information on D-Tools Hosted Solution contact sales@d-tools.com or call 1-866-386-6571 ext. 1
*Additional one-time setup fee required.