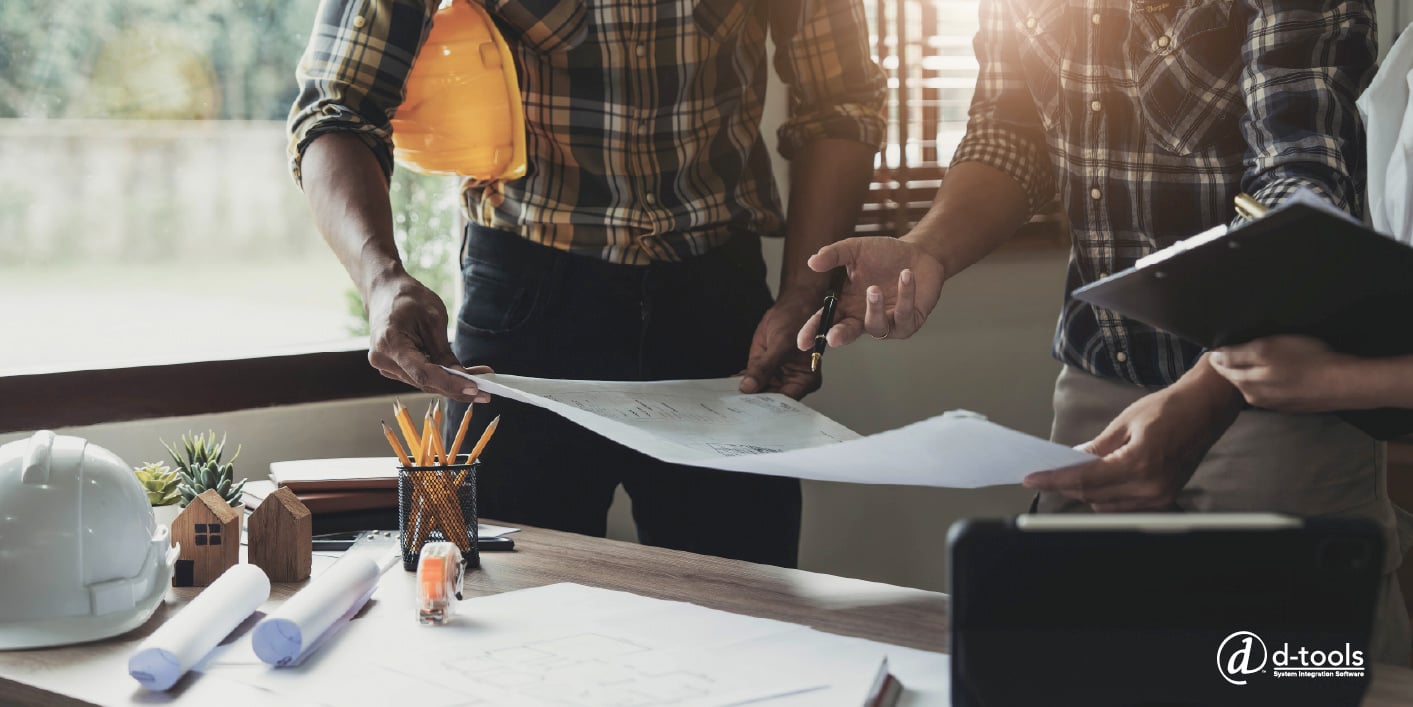 We all know that budgets are important when it comes to successfully completing a project. However, a budget is only useful when it's tracked accurately.
For tech managers, a typical project will cover a wide range of areas and should be a mix of product, labor, and service. As a result, it can be challenging to keep on top of each component's different expenses. Still, ensuring that every cent is accounted for is crucial for business growth.

So, how can you do this with precision? Read on for seven tips that will help you improve the accuracy of your project management budget tracking.
What Is a Project Budget?
Put simply, a project budget is a financial plan that details the estimated costs for a given project. It should list every single thing that you'll need to spend money on to complete the project. No matter what size project your team is embarking on or what industry you're in, a well-thought-out budget is vital for ensuring you don't overspend or reach your financial limits before you can successfully complete the task.
When planning a project, it's helpful to break cost management into four sections:
Resource planning
Estimation
Budgeting
Control
This article focuses primarily on allocating a project budget and tracking it accurately.
Estimation and budgeting can seem time-consuming and repetitive. But even the tiniest overlooked costs can soon add up and set a project off course. By understanding the set budget in detail, managers can more effectively oversee the project and ensure it's as profitable as possible.
Related Read - How to Manage Resources Across Multiple Projects
What Does a Project Budget Include?
Every project is different, so it's important to tailor your budget to the exact needs of the task. However, most project budgets will likely include some combination of the following fixed and variable costs (fixed costs will always remain the same, whereas variable costs may change depending on your project details).
Project budget components may include:
Materials and supplies: What equipment will you need? From raw materials to hardware, every item should be listed.
Labor: This should not only cover the cost of any contractors or technicians but also all staff time spent on the project – including project management time.
Permits and licenses: Will you need to obtain permits or licenses from local authorities? If so, include the cost in your budget.
Insurance: If there's a chance of injury or property damage during the project, you'll need to purchase insurance to protect your team and business.
Operating costs: What else will you need to pay for to complete the project? Factor in travel expenses, software licensing, advertising, and anything else that doesn't fit the above categories.
Revenue: As well as factoring all costs, it's also important to list any income you may receive.
Buffer: While it may not always be possible, it's beneficial to provide an extra contingency budget to account for any unforeseen expenses or difficulties that arise.

Why Is a Project Management Budget So Important?
According to Forbes, a successful project should cover three key components: scope, time, and cost. This 'project management triangle' covers what the task involves, how long it will take, and how much it will cost. Your project management budget determines that final pillar, impacting how much you spend and, ultimately, how much revenue you make.
A budget sets the overall financial framework for your project so you can decide whether or not the project is suitable to take on, set a realistic timeframe, and make informed decisions about the scope.
However, an effectively managed project budget can also help to improve your project's profitability by ensuring that expenditures are controlled and within expectations.
A detailed budget can support your bookkeeping and financial reporting efforts, too, as you can easily track and account for any money that's gone out. Not only is this helpful for your business, but it can also provide valuable information and evidence for project stakeholders and prospective clients. When reporting on projects, you can compare predicted expenditures with actual cost and work out how to improve profit on your next project.
Related Read - Ensure Accurate Accounting with D-Tools Software and QuickBooks Integration
Why Is a Project Management Budget So Important?
A slap-dash project budget with vague numbers will not offer measurable results. As well as obscuring the expenses involved, it will likely cause confusion over the profit you make once the project concludes. Instead, you need to be able to track your budget accurately throughout the project. Here are seven actionable tips that can improve your budget tracking accuracy.
1. Define Project Objectives
Without clear objectives, knowing how much to allocate for each task can be difficult. As a result, you may find you overspend in some areas, resulting in a lack of funds for another critical component.

Having realistic objectives from the outset allows you to track progress against your budget more effectively, so you can identify any potential problems early on and take corrective action if necessary. You want your objectives to be measurable – break them down into actionable steps that you can track and monitor against your budget. This will help you know that every expense is going towards a worthwhile step in the overall plan.

2. Outline Project Scope
Once you've identified your measurable project objectives, you can build these out into a comprehensive scope of work for your client. This scope will act as your project roadmap throughout your allocated time frame and help you stay within budget. As the client will also see and approve the scope, it can help add a sense of accountability, ensuring you track your budget effectively, and help you manage any potential changes to scope with your client. Having a plan in place outlining how to manage change orders will help ensure additional product or labor requirements are charged to the client.
3. Identify Necessary Project Tasks, Milestones, and Supplies
Once you have your detailed project scope, you need to create a plan that will ensure you can allocate any supplies and expenses you need to execute each measurable task. It's important to remember that project costs are not just limited to physical supplies – you need to account for labor hours, too.
Related Read - Resource Management: 10 Tips for Success
4. Forecast Your Project Budget
Forecasting your budget can seem daunting, but once you've broken down your expenses into the relevant areas, it can all come together in an initial baseline prediction.

You can look at previous project budgets and compare them to actual project costs to get an idea of where you may over or underestimate costs. This can help you create a more realistic and accurate budget forecast and potentially include a contingency plan for unexpected expenses.
5. Create a Budget Change Process
Rarely do projects go exactly as planned from beginning to end — and that's okay! But it's important to recognize that changes will happen as your project progresses, and, whether positively or negatively, that scope creep will impact your baseline budget. For instance, a design change may alter the number of raw materials you need. In turn, this may result in the need to spend more on materials or allow you to cut back on that expenditure.

How will you manage these budget changes? Ignoring them and carrying on will lead to inaccurate budget tracking and reporting, so it's vital to put a system in place — for example, by using a change order process. Your change orders should outline what adjustments need to be made and why. They should also require approval from the project management or finance team.

Throughout the project, you can pinpoint any budget changes and justify them to the client. By managing changes as soon as they occur, you can reduce the risk of getting towards a milestone and realizing you've run out of money.
Related Read - Project Cost Estimation Template, Example & Tips
6. Establish Cost Tracking Systems
Before the team spends any money, establish how you'll track costs. While you could opt for manual tracking on a spreadsheet, this leaves room for error. Fortunately, there are many software solutions (like the D-Tools Systems Integrator) that can make project management budget tracking quicker, easier, and more accurate. And when it comes to supplies and inventory, D-Tools' partnership with Tracknicity can ensure that both stock and project-specific items are accurately accounted for via a sophisticated mobile app.
Software packages that feature an easy-to-navigate dashboard and allow you to track all different areas of your project expenditure can provide an accurate overview of your budget and costs.
It's also essential to ensure your tracking system is online and live. What happens if field technicians need to update something – be that inventory or time taken? Without a live online document, miscommunication can arise, and the budget tracking may end up out of whack.
Related Video - What's New with Tracknicity and D-Tools?
Track a Project Budget Automatically
When looking for an effective cost-tracking software solution, it's wise to explore options that feature automated processes. As well as speeding up any required actions – such as outgoing payments or budget changes, automated solutions remove the risk of human error and allow everyone involved to see the changes in real time.
7. Monitor and Adjust Your Project Budget
As mentioned above, changes happen. Whether it's a week-long project or a six-month one, somebody needs to monitor any alterations and adjustments. Without a dedicated overseer, changes may be missed.

By putting an employee in charge of monitoring the budget as it evolves throughout the project timeline, you'll have peace of mind knowing that someone is there to flag changes or issues.
Accurate Project Budget Tracking with D-Tools System Integrator
At D-Tools, we know how important it is to track your project budgets as accurately as possible. By using data-driven processes, our System Integrator streamlines your entire project workflow — from estimation and forecasting to final revenue calculation. The easy-to-navigate platform allows you to set budgets, track, change, and bill orders, and ultimately complete projects on time and within budget.
Ready to learn more? Get in touch and schedule a live demo to find out how the D-Tools System Integrator can improve your next project's budget tracking accuracy.