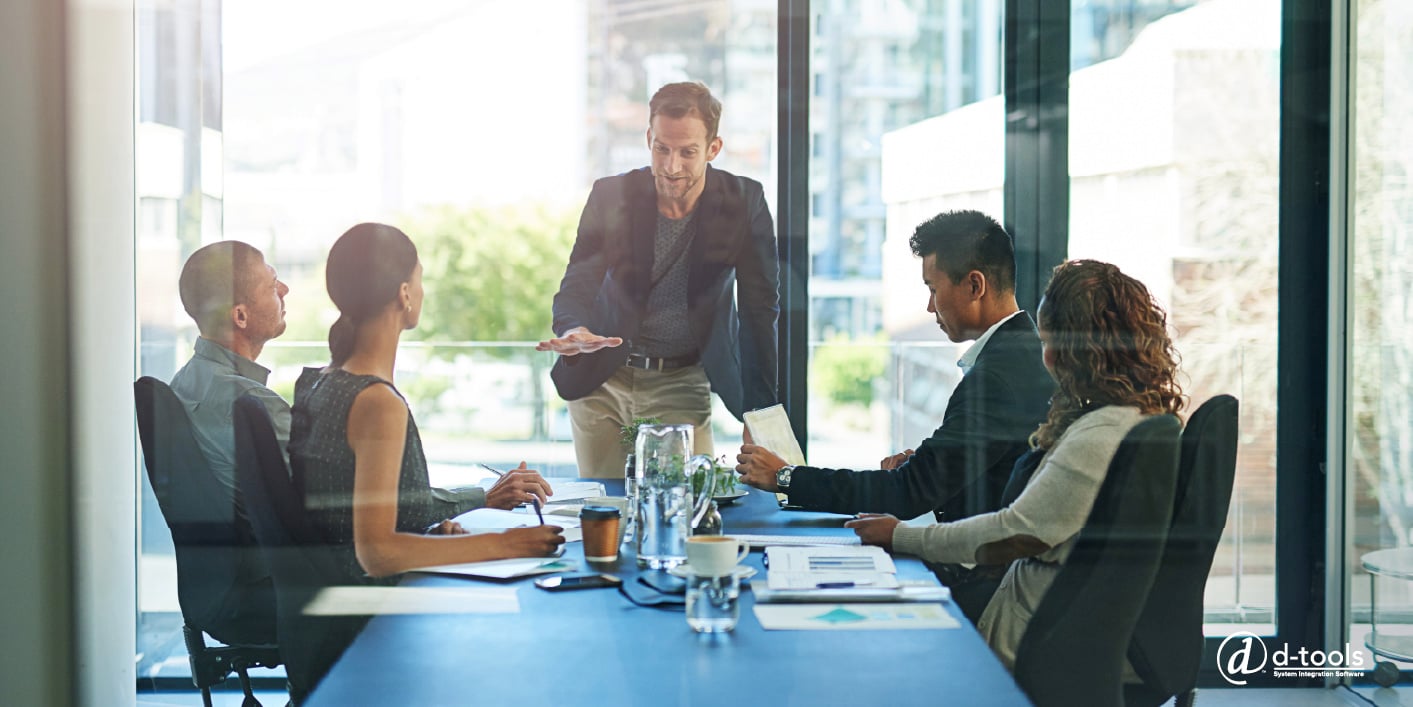 If you regularly manage projects, either as a project manager or as a business owner who does it all, then you know accurate project cost estimation is essential to the bottom line.
Not only is it important to provide customers with precise estimates of how much their projects will cost, but effective forecasting also ensures sufficient time and resources are allocated to complete customer projects on time and on budget.
In this blog post, we'll provide tips on how to create accurate project cost estimates along with a free project cost estimation template to use with your projects. Think of this post as your ultimate guide to project cost estimation!
What Is Project Cost Estimating? Why Is It So Important?
Project cost estimation is the process of projecting the costs of a project — beyond simple ballpark figures.
When you provide a project cost estimate, you'll need to sit down and crunch some numbers. An estimate should factor in both the direct costs (materials, labor, equipment, etc.) and the indirect costs (overhead, project management, etc.). Some common costs to consider include:
Labor
Materials
Travel
Equipment
Services
Software
Hardware
Vendors
Contingencies (risk)
An accurate project cost estimate is essential to project success because it allows you to:
Determine whether a project is realistic for the customer's budget
Plan your budget and allocate resources accordingly
Set realistic project timelines and create a project roadmap
Avoid cost overruns
Make informed decisions about project scope and objectives
It goes without saying that the goal in providing a project cost estimate is to make it as accurate a prediction as possible. Preventing cost overruns means approvals won't be needed mid-project for added expenses, so work won't need to be stopped and started up again. In a perfect world, the project can continue progressing towards an on-time and on-budget completion much to the delight of your customer.

However, we don't live in a perfect world. Part of project cost estimation requires keeping tabs on expenses and anticipating future costs as a project moves forward. Adjustments are often needed, so project cost estimation isn't just "set it, and forget it". It's an ongoing, iterative process.
In other words, you should go into any project expecting to make cost revisions and updates, with your original cost estimate functioning more as a baseline. The good news is that the right project management software can help you set that baseline and monitor costs throughout the course of a project while keeping your entire team in the loop about important changes (we'll dig into this more later on in this post).
How to Provide an Accurate Project Cost Estimate in 5 Easy Steps
Step 1. Define the Scope
To start, you'll need to know exactly what deliverables or outcomes your customer expects to ensure you're both on the same page. Scope creep is real, and it can render your project cost estimations useless, so taking the time to firmly establish the project's scope of work with your customer is a critical first step.
Step 2. Break the Project into Specific Tasks
What tasks need to be done in order to complete the project? At what stage of the project does each task need to occur? Answering these questions will lay the foundation for your project timeline and cost estimate. It will also help you when it comes to planning and scheduling. It's good to be as detailed as possible with these tasks, as detail yields greater accuracy.
Step 3. Know the Resources (and Time) You'll Need
Now that you've broken down your project into smaller tasks and created a timeline for execution, you'll need to think about the resources needed. This includes physical equipment and materials as well as labor costs for your team and any necessary outside contractors. Don't forget to include your own time as a project manager! Resource planning on the front-end of a project will prevent frustrations later in the process.

Step 4. Calculate Your Cost Estimate
Here's where the rubber hits the road! Take a look at the resources you need and assign values to each. Then, tally up the values using one of the four techniques for estimating project costs outlined below. (To make things easier for you, we'll be sharing a three-point project cost estimation template, too.)
Step 5. Present Your Estimate to Your Customer
Once you've estimated the project costs, it's important to communicate this estimate to your customer in a clear and concise manner. Be realistic about what can be accomplished within the project budget, and explain any assumptions made during the estimation process so your customer understands how you got your numbers.
4 Popular Techniques for Estimating Project Costs
While there are a number of ways you can go about estimating project costs, following are some of the most common techniques:
1. Analogous Estimation
Analogous estimation, also known as top-down estimation, is a technique that uses the results of similar projects to estimate the cost of a new project. This technique is most appropriate for projects with similar scopes, sizes, and complexities. To use this technique, you'll need to:
Identify a project with a similar scope and deliverables
Gather data about that project's costs (materials, labor, etc.)
Use this data to estimate the cost of your new project


On the surface, this might seem like an excellent project cost estimation technique, but if you've been a project manager for a while, you're keenly aware that no two projects (or customers!) are alike. Furthermore, price fluctuations in materials can mean that even a similar project from just a few months ago may have a dramatically different price tag today.
Consider analogous estimation as one step above throwing out ballpark figures — it's a great place to start, but it's not the final estimate you'll want to present to your customer.
2. Parametric Estimation
Parametric estimation is a technique that uses project parameters (scope, size, complexity, etc.) and a combination of historical data and statistical modeling to estimate project costs. This technique is most appropriate for projects with well-defined scopes and objectives. To use this technique, you'll need to:
Divide a project into individual units of work
Determine the cost per unit
Multiply the number of units by the cost per unit
This type of estimation works for projects that involve similar tasks and have high degrees of repeatability.
3. Bottom-Up Estimation
Bottom-up estimation is a technique that starts with smaller individual task estimates, and then aggregates those estimates to get a project total. To use this technique, you'll need to:
Break the project down into individual tasks
Estimate the cost of each task
Add the task estimates together to get an estimated project total
Because bottom-up estimation is so granular, it can take more time than analogous or parametric estimation, but it's also quite accurate. You'll be able to get a fairly reliable estimate using this technique, assuming the scope of the project doesn't change and the costs you've come up with are precise.
4. Three-Point Estimation

Three-point estimation is a technique that uses three different estimates (best case or optimistic, most likely case, and worst case or pessimistic) to calculate a project's expected cost. This technique is appropriate for all types of projects. To use this technique, you'll need to:
Estimate the project cost under three different scenarios (best case, most likely case, worst case)
Use these estimates to calculate an expected project cost; we provide a template for this below
Although three-point estimation might sound like a version of ballpark estimation, it's actually based on weighted formulas from Program Evaluation Review Technique (PERT) charting. This method is useful in that it provides some wiggle room should costs be more than expected. It prepares your customers for that possibility as well. Or, in more technical terms, a three-point estimate is an excellent tool for project risk management.
Project Cost Estimation Template
This free downloadable project cost estimation template can assist you in executing a three-point estimation.
Project Cost Estimation Example
Project cost estimation techniques need not exist in a vacuum. For example, you can first do a bottom-up estimation, and then calculate a three-point estimation by providing an optimistic, most likely, and pessimistic cost for each task.
Project Cost Estimation Tips
The right software enhances the precision of your cost estimates while streamlining project management from end to end. D-Tools Cloud and System Integrator (SI) software solutions leverage an extensive, integrated library of products from leading manufacturers and distributors, complete with dealer-specific pricing for an ever-growing number of brands. This integrated product library sharpens the accuracy of project cost estimates and proposals, system designs and documentation, procurement, accounting, and more.
By pairing D-Tools software with the project cost estimation steps and techniques discussed in this blog post, low-voltage system integration companies can win more bids, improve client and team communication, and increase profitability through greater operational efficiency.
Schedule a guided tour today to see firsthand why D-Tools software solutions are trusted by nearly 7,000 companies in more than 90 countries around the world.