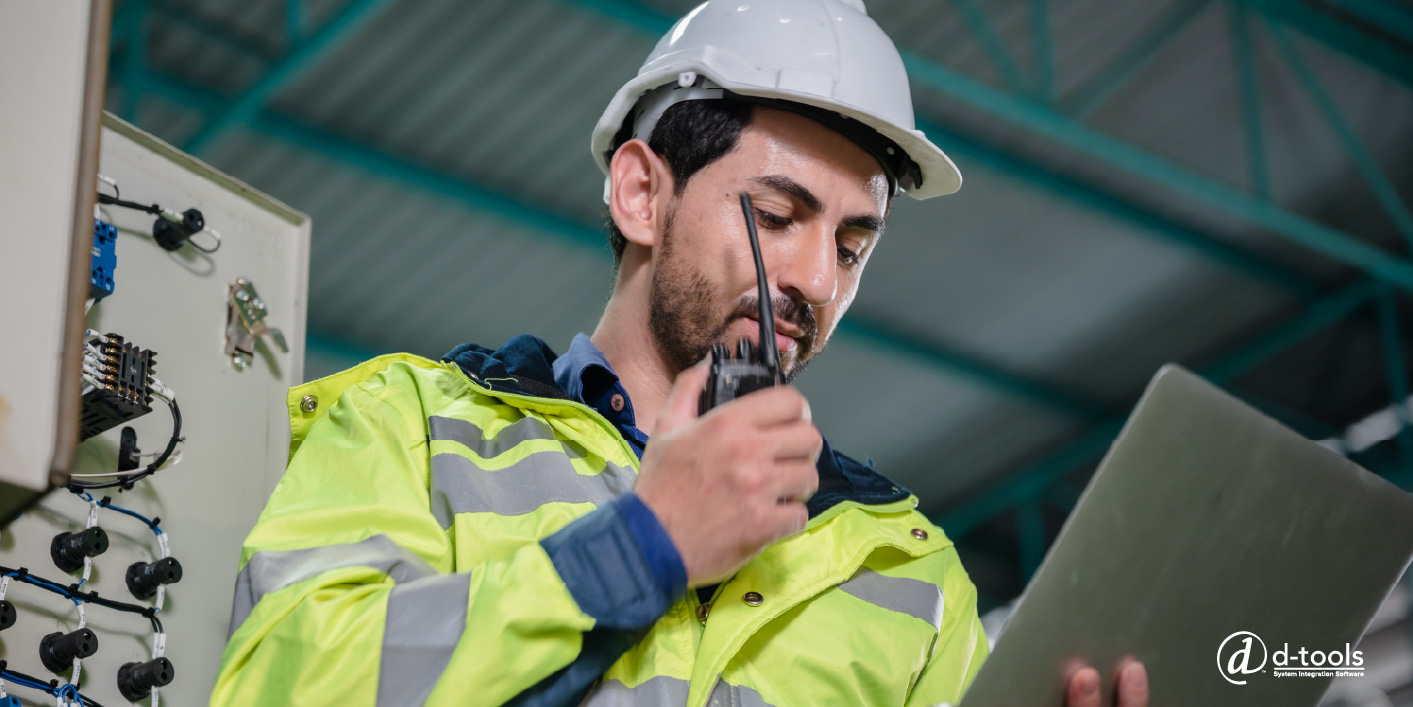 Running a business is full of challenges, but some of the biggest challenges center around the field service scheduling process. Establishing and maintaining an accurate schedule is no small task. Appointments that take longer than anticipated, traffic that delays technicians, and new urgent calls requiring prompt attention require your entire team to be agile and well connected to make each day's schedule work.
There's more riding on your schedule than just keeping your technicians productive. Your business' schedule directly influences customer satisfaction and your team's overall performance. Poorly managed schedules can damage your business' reputation and cause you to lose clients and income. Well-managed schedules can help to improve customer satisfaction and loyalty, boosting your business' reputation.
Luckily, there are solutions to many common scheduling challenges. These tips on how to optimize field service scheduling can help you improve your scheduling process, so it's easier, more efficient, and more accurate.
Field Service Scheduling: 7 Tips on How to Optimize It
1. Learn to Predict Your Service Demand
One of the trickiest aspects of field service is anticipating the demand for service during a particular month or even during a certain week. Demand can fluctuate, and you need to be able to accommodate those changes.
You can have the most efficient, accurate scheduling processes possible, but if you don't have enough technicians to keep up with the demand, you won't be able to successfully keep appointments and deliver prompt service. But having too many technicians on staff can drain your finances and eat into your profits — and you'll be left with technicians on the clock who don't have appointments to travel to.

Accurately predicting your service demand lets you determine your staffing needs. There's no true science to anticipating this demand, but your business metrics from the previous years are a good place to start.
Review data about your business' weekly and monthly field service performance a year prior and look for patterns in demand that might reflect what you can anticipate this year. An HVAC controls and building automation business might see increased demand during the early summer and early winter, when clients first turn on their air conditioning or heat and discover problems. If your clients are mainly commercial businesses, you might see a drop in demand around major holidays, like Christmas, when businesses tend to close up and take vacation time.
You can also influence this demand through strategic marketing and specials. Running a discount on annual maintenance during a time of year when demands tends to dip can help you to keep your service calls steadier.

The longer your business has been in operation, the more data you can collect, and the more your experience will help you to predict demand. If you're not doing so already, be sure to start tracking the frequency of appointments - particularly those emergency service appointments - so you have data to base your decision-making on.
2. Train Your Dispatching Team Well
Your dispatching team is key to your scheduling success, so invest plenty of time in their training and make sure they have the tools they need. That starts with a thorough initial training for new employees. Ensuring that your team is well-versed in your services and products will help them to not only schedule appointments appropriately, but to also upsell and increase profits.

It's equally important to establish scheduling rules specific to your business, and then explain why those rules matter. For example, a rule that appointments can be scheduled only during a technician's scheduled work time is standard. If that rule is broken, the company would need to pay technicians overtime. The technician might have other scheduled obligations during the appointment, and the company could even violate employment laws that require certain break periods per number of hours worked.
While rules are important from a practical and legal standpoint, you'll also want to develop rules that help you to keep your customers satisfied. You might require your dispatching team to only schedule technicians who have the appropriate tools or training that a job requires, avoiding upsetting customers and wasting time with multiple appointments. It can also be helpful to establish rules that help technicians determine how to prioritize customers, such as ensuring that follow-up appointments to address an unsolved issue are scheduled first.
By giving your dispatching team detailed information and procedures, you're giving them the tools they need to all work together as a team. This ensures scheduling consistency and accuracy.
3. Focus on Technician Productivity
Strategically scheduling appointments can increase your technicians' productivity while also reducing the risk of them being delayed while on the road.
Field service scheduling software can help you to determine the best schedule and route between the appointments that you need to make. This route planning can help to avoid unnecessary backtracking, and can reduce the amount of time that technicians spend driving.
This has multiple benefits for your business. By driving less, technicians can spend more time per day on income-generating appointments. They're less likely to run into excessive traffic, which means they're more likely to stay on time. You'll also see lower gas expenses and less wear and tear on your fleet vehicles.
4. Improve Communication Within Your Business
Keeping your daily schedule updated is a team effort between your dispatching staff and your field technicians. To make these updates, your entire team needs to have the newest information and be in near constant communication.

But that communication takes time, and frequent phone calls and texts will slow technicians down, distracting them during their appointments. This also makes for a less-than-professional look in front of customers.
A far better option is to use field service scheduling software that takes care of most of that communication for you. Certain programs allow your dispatch team to see just where your field technicians are located. Your dispatch team can access information about appointment and invoice status, and can see when your technicians are moving on to their next appointment. More importantly, they can see if a technician has fallen behind or is running ahead of schedule, and they can take steps to contact the next customers as needed.
With field service scheduling software, your entire team - both in the office and in the field - all access the same live schedule that reflects the most recent updates. There's no worry about a technician working off a previous version of the schedule, and there's no need to manually send schedule updates or call technicians. Many of these software platforms have automation that will send technicians notifications as they're assigned new appointments or as other changes are made. Your whole team stays connected and updated.
5. Ensure Technicians Have the Tools They Need
Inventory management is also closely related to your scheduling. Technicians need to know that they have the right tools and supplies on their trucks for their scheduled appointments each day. If they don't, and they have to drive back to the warehouse, you'll be facing delays that could affect every following appointment that day.
Manually managing inventory is prone to errors and oversights. Using field service software with an integrated inventory management feature can help to avoid these errors and save time.

When you're using software to manage your inventory, all of your technicians can see at a glance what's on their trucks and in the warehouse. They can easily verify that they have the tools and supplies needed for appointments, and they can help avoid those unnecessary trips back to the warehouse.
Your overall inventory management and ordering process will also benefit. With your inventory digitized, you can look back at your records and see what types of products and parts are most in-demand. You can strategically order these parts to ensure you don't run out, meaning you'll be able to schedule appointments as those call requests come in without worrying about inventory issues.
6. Provide Frequent Customer Updates
Frequent customer communication is key to effective and professional scheduling. It also demonstrates to your customers that you value their time.
Many of the above tips will make it easier to provide customers with the most accurate scheduling information. When your dispatch team knows how previous appointments are progressing, they can easily contact customers with later appointments to update them with more accurate arrival times.

Using field service software can also save your team time on customer communications. A platform that automatically sends out appointment reminder text messages, calls, and emails increases the chance of customers being available at their scheduled appointment time. This helps to minimize the number of appointments you have to reschedule, and it keeps your original schedule valid.
7. Choose the Right Field Service Scheduling Software
As you see, having the right field service scheduling software can be integral to many aspects of your business, including your scheduling.
When choosing your field service software, consider the challenges that you want it to solve. Related to scheduling, those may include facilitating communication between your entire team, automating your customer communication, providing live updates about technician location, creating a digital inventory management solution, and more. The right platform, like D-Tools Cloud and System Integrator, can accomplish all these tasks and more.
Learn how D-Tools' software can add efficiency to your processes. Request a demo today.