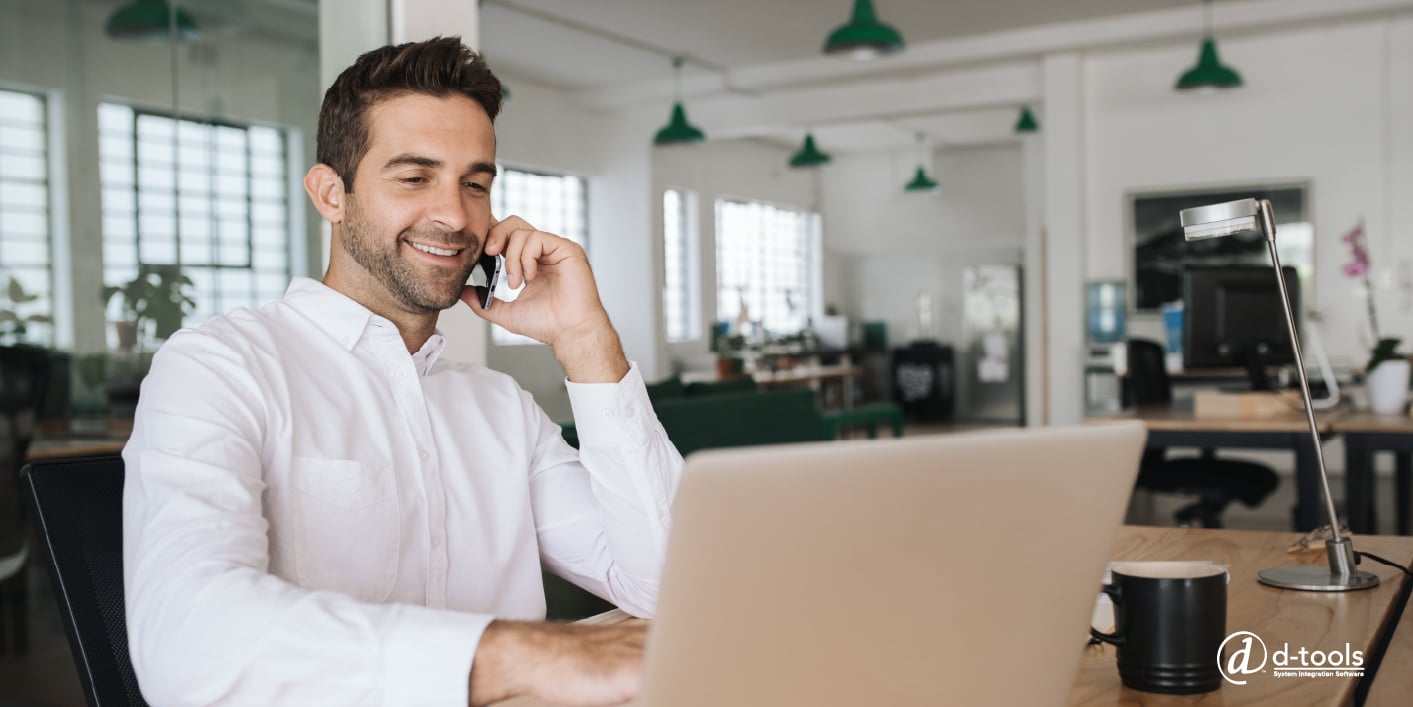 When you run a service-based business, your responsibilities likely include daily operations as well as project management. In addition to the standard work your business does, special projects also require strategic planning and execution to ensure they're a success.
Your business' projects might span multiple teams and departments. Your marketing team might be planning a special campaign, your IT team might be working on implementing a new field service management system, your engineering team a system design for a future install, and your sales team might be bidding on a project, or planning to release a new service. All of these projects and plans can benefit from skilled project management.
But successfully managing projects isn't easy. Overlooking the importance of the planning and effort it requires can lead to missed deadlines, team frustration, and unsuccessful projects. Familiarizing yourself with project management best practices can help to ensure your projects—and your business—are successful. The following guide to project management can help you get started.
Why Project Management Matters
Good project management means that your teams have the tools and organization they need to execute a project efficiently and effectively. Project management refers to the process of creating, organizing, and implementing a plan that helps your project to meet your goals. It's the background work that goes into a project's success, and it helps to protect your time and financial investments in the project.
Project management has a direct effect on the chance that your project will be a success. This Pulse of the Profession report notes that, of projects that were failures, a change in the organization's priorities, a change in the project objectives, and inaccurate project requirement gathering were the top three causes of those failures. All of these issues can be addressed through thorough project management.
When you manage projects well, you can also make your team more efficient. You can help to improve the project's results, and even increase the profits that your business sees from each project. Good project management can also make the project less stressful for staff, supporting positive team morale and keeping your employees personally invested in your business.
Potential Project Management Roles

Managing projects can become complicated, especially when working with large-scale projects with multiple deadlines and teams involved. Having the right staff and establishing the right roles and responsibilities can help to evenly distribute the workload, preventing tasks from being overlooked.
The following are some standard roles that you might want to consider for your project.
Project Sponsor - The project sponsor is the highest supervisor. They should have an investment in the project and your business. The sponsor will have overarching authority in the project, but they won't be involved in ironing out every detail.
Project Manager - A project manager has an active role in overseeing the team that works on the project. They're responsible for planning the project, creating a schedule, monitoring project progress, delegating tasks, managing project resources, identifying and addressing challenges, and ensuring the project runs smoothly.
Project Team Members - Your project team members are the staff who actively work on the project. They're assigned tasks and responsibilities and may work together or individually to accomplish project stages.
Project Coordinator - A project coordinator may also be helpful, especially for large-scale projects. The coordinator is more of an entry-level role but will work closely with the project manager to schedule tasks, gather and review data, and create reports.
The roles that are ideal for your business will vary from project to project. You might find that smaller projects can operate with just a project manager and some team members, while larger, more ambitious projects require all of the above roles.
Potential Project Management Organization
How you organize your project teams will also vary depending on the project's size and scope. It's important to think carefully about your team organization since it can create various challenges that will need to be addressed.
Cross Department Teams - A cross-department team consists of staff who work in the same area of your business like a team made up of IT department members. The individual members may have different skills and experience, but they're all familiar with each other and the existing work processes in the department. Communication among team members is usually easy and straightforward since there are already existing communication practices in place.
Cross-Functional Teams - A cross-functional team combines members who come from different departments within your business, such as a team consisting of IT department members and sales department members. This team can be a bit more challenging to manage, since the members may not be highly familiar with each other or with the challenges and limitations of certain tasks or requests.
Remote Teams - You might also find that a remote, or partially remote team is best for your project's needs. Your team might include remote workers, like freelance marketing professionals or full-time staff who aren't located within the office. Managing a remote team requires extra coordination, especially if team members are within multiple time zones. It's also important to put extra focus on facilitating communication when some or all of your team members work remotely.
The Project Management Process: 5 Steps
Careful management is essential during every stage of the project, though the goals and activities will progress with each stage.
Stage 1: Project Initiation
In this first stage, a project is approved and goes through the preliminary planning steps. You might identify the overall goals, start envisioning your ideal roles, and start developing teams that will work on the project. You'll gather details about the project, including a target end date, as well as resource allowances.
Stage 2: Project Planning
In the planning stage, you'll start to work out the details of the project. You'll plan out roles and responsibilities for team members and start breaking the project into stages and smaller tasks. You'll also work on a project schedule, including deadlines for these shorter milestones and tasks. Staff will need to be onboarded into any project management software or tools that you'll be using.

During this stage, it's important to have several conversations with all staff working on the project, whether that be sales teams, the engineering department, or field service managers. You'll need to share goals and milestones and ensure that team members are on the same page. There will likely be plenty of questions to answer during this planning stage. It's helpful to develop communication strategies and work requirements, especially if you're putting together a team of employees who haven't previously worked closely with each other.
Stage 3: Project Work
During this phase, teams start actively working on the project. Individual members should be completing tasks and working toward milestones. You may wish to gather this information into reports to share with stakeholders as the project progresses.
This stage is also when challenges most often start to arise. As a project manager, you'll need to take an active role in supporting staff and helping to identify and find solutions to these challenges to keep the project progressing.
Stage 4: Assessment and Re-evaluation
Projects rarely stay completely on schedule. As challenges arise, schedule adjustments may need to be made. You might bring on new team members and reevaluate goals and milestones. You might also find that workloads are impractical and need to be readjusted.
Stage 5: Project Completion
As your team completes the final milestones, it's time to evaluate the project's results and the overall experience of the team. Surveying your staff can help identify what went well and what you could improve on for future projects.

This is also the time to gather project data for final reports for stakeholders. Compare the project's results with the original goals and determine its success. If the project succeeded, it's still helpful to look for ways that you can improve. If it failed, this offers the opportunity to carefully examine where the project went wrong. Failure can be a valuable learning opportunity that helps you to identify what you need to do to increase the chances that future projects succeed.
Project Management Tools and Techniques
Project management requires that you effectively track lots of data, including resource management, timesheets, task completion, and more. Having the right tools can help you to accomplish this.
Look for software that allows for detailed workflow planning and tracking. The ability to assign tasks to team members, add deadlines, and then easily review task completion makes it easier for a project manager to stay active and well-informed during every stage of the project. Using software also makes it easy to track and gather metrics, providing detailed and accurate information about project progress that a manager can use to adjust plans as needed and keep the project progressing as it should.
Software like D-Tools Cloud and D-Tools System Integrator can help you to track workflows from initial client contract through ongoing service. These solutions provide access from your mobile device, and keep your teams connected, including remote workers and field technicians. This allows for enhanced collaboration and ensures that all your team members are working with up-to-date information.