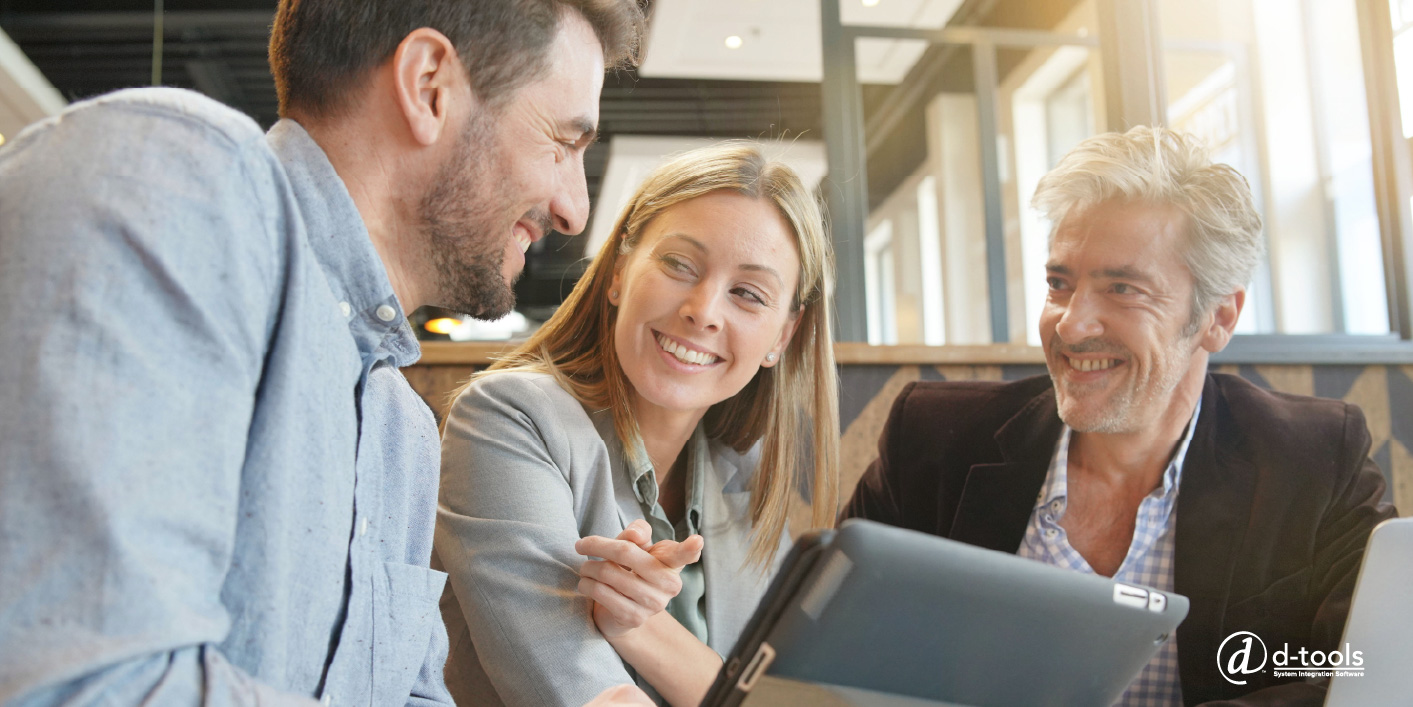 In sales and marketing, there's so much emphasis on closing the deal that it's easy to lose sight of the importance of after-sales service. This term refers to the service you provide your customers after you've made a sale. With exceptional service from start to finish, you'll build a loyal customer base that is eager to use your services in the future.
What Is After-Sales Service?
After-sales service includes a range of customer service and support strategies that ensure customers remain happy with a product long after they've made their purchases. By some estimates, it can be up to 25 times more expensive to acquire a new customer than to retain an existing one; increasing customer retention rates by 5 percent boosts profits by 25 to 95 percent. Given this, it's clear that after-sales service has a meaningful ROI for any business.
After-sales services can involve in-person support, interactions over the phone and email, or online resources for customers. No matter the industry you work in, after-sales services are crucial for the success of your business because they help your customers maximize the value they get from your products.

The Importance of After-Sales Service
Repeat customers are your most valuable customers. Not only do they continue to use your services, but they're also happy customers who are likely to recommend your services to others. In other words, they become brand advocates, offering valuable word-of-mouth advertising for your business. Aside from delivering a superior product, after-sales service is one of the key ways you can cultivate customer satisfaction and loyalty, building social proof in the process. You will strengthen the connection between your business and your customers with your after-sales services.
The promise of exceptional after-sales service can also be a motivating factor for potential customers researching your company, offering them an incentive to choose your business over the competition. Consumers associate concierge-like service with premium brands, so you may find that offering unparalleled after-sales services allows you to charge a higher price by adding value and bolstering the reputation of your business.
The most successful businesses offer both high-quality products and high-quality service. Offering one but not the other is a recipe for unhappy customers. After all, even the best products are as good as useless if your customers don't know how to use them or don't get responsive support when something goes wrong.
Types of After-Sales Service
Your after-sales services should build trust with your customers. How you do this depends on a number of factors, including the types of products or services you offer, whether you're primarily B2B or B2C, and your budget. Naturally, a business with a large workforce and substantial budget will be able to offer more comprehensive after-sales services, but even the smallest start-ups can (and should) offer some level of after-sales service to their customers. As your business grows, you can scale up and provide more robust support.

Some of the most common types of after-sales services include:
Delivery and Installation
Customers expect white glove delivery and installation when they purchase the kind of high-end equipment and services our clients offer, which is why we've built installation tools into our software. With D-Tools System Integrator software's Mobile Install functionality, you can ensure seamless installations and field service management from any mobile device by recording notes and photos of an install, tracking time and completion status, and synching this information with the System Integrator for future reference.
(See how FSM software improves service for security installation companies.)



Warranty
Customers should never feel abandoned after they've purchased a product or service from you. A warranty sends the message that you stand behind your products and services—so make sure you do by honoring your warranty.
Don't look for loopholes or write the warranty in such a way that your customers can't take advantage of it even when they have a legitimate concern. With a solid warranty and good customer service, you can turn around a potentially negative impression of your brand and retain a customer who may have otherwise switched to one of your competitors.
Instruction and Training
Set your customers up for success by offering them the training they need to make the most of your products. In many cases, in-person training at the time of installation is ideal, as this allows instruction to be tailored to the unique needs of each customer.
In addition to in-person instruction, it's a good idea to create a digital library with frequently asked questions, guides, and directions on how to use your products. If you have a corporate blog, use it to share tutorials, case studies, and tips; send links to these articles in your customer newsletter and post them on social media to maximize their impact. (As a bonus, creating this kind of material for your website can improve your SEO, too.)
>> Related Read: D-Tools: Optimize Your Business Operations with Valuable Training Options
Support
The support you offer depends on your customer base and their needs, but typically a combination of responsive customer service and a robust knowledge base or forum is ideal. This allows your customers to get immediate answers when available, and prompt support from a human when needed. By triaging customer concerns, you can ensure that your team has the time to focus on matters that need more attention.

Ninety percent of consumers rate an immediate response as important or very important when they have a customer service question, so a critical component of after-sales service is to provide that immediate, real-time response people expect. That said, while live customer support chat is a must, you shouldn't drop the ball on phone or email support. People should have a number of channels to contact you for assistance, not just one.
Returns and Exchanges
Another way to stand behind your products is to offer easy returns and exchanges. Not only is this a worthwhile investment in customer satisfaction, but it can also encourage potential customers to make a purchase that they're on the fence about. They'll have confidence knowing that if your product isn't the right fit, they're not locked into keeping it.
While we know a no-questions-asked policy can be a stretch for many small businesses, at the very least, you shouldn't make your customers feel like they're being pressed for answers. Avoid restocking fees and other hidden charges for returns, too.
Discounts and Rewards
In the B2C world, discounts mean frequent email promo codes, birthday coupons, and customer loyalty programs. If your business offers B2B services, the discounts offered to your customers will be different. Think about offering:
Bulk discounts on large purchases
Discounts on a second purchase within a certain timeframe
Upgrades at a reduced cost
Discounts for long-term service contracts
Referral Incentives
As we've already discussed, happy customers become brand evangelists, so why not offer an after-sales service to reward your most loyal customers for their word-of-mouth advertising?
A referral program can be as formal (or informal) as you'd like it to be. If you're a small business with a niche base of customers, asking new customers who referred them may suffice. For a more sophisticated setup, consider a referral program with customized URLs and tracking codes. As for the incentives you offer, these could be anything from discounts on future purchases to gift cards and credits.

Considering the importance of after-sales service, it's best for businesses to offer as many of the above services as possible in order to cement customer loyalty.
Determine the Best After-Sales Services for Your Business
When crafting a strategy for your after-sales services, you should keep your ideal customer profile in mind. Many businesses make the mistake of offering services that they think customers want, rather than the services that are actually needed. Starting a podcast might seem like the thing to do these days, but will your customers listen to it and find value in it? Or would they benefit more from robust email support and a library of tutorials and training videos? Put yourself in your customers' shoes and you can't go wrong.
In addition to that all-important ideal customer profile, you can determine your customers' needs by sending out a survey and asking them what after-sales services they'd like you to provide and what they think about your current offerings. This works best if you have a substantial customer base in order to get a good sample size, but it's never too early to start asking for feedback from your customers so you can shape your after-sales service offerings. Follow up shortly after a purchase, then again a few months later, once your customers have had time to use your services and form an opinion about where they excel and how they could be better.
Just as the best products solve a problem for consumers, good after-sales service is designed to either solve or prevent problems that your customers may encounter. These services help people make better use of your products, which results in happier customers and more sales for your business.
Get Started with D-Tools
D-Tools' can add efficiency to your processes and help your teams master your software solutions faster. We're happy to provide training support to reduce the learning curve and help your team focus on important revenue-driving efforts like after-sales service. For a hands on preview of how D-Tools can streamline your operations, request a demo today.