Bid Proposal Software to Improve Proposal Accuracy and Complete Projects to-Budget
D-Tools' cloud-based platform, D-Tools Cloud, and robust on-premises solution, System Integrator (SI) enable low-voltage system integration companies to create fast, accurate, professional-looking proposals, helping to ensure that projects are created and estimated with profitability and client success in mind.
Bridge the Inventory Management Gap with
D-Tools System Integrator and Tracknicity Integration


Tracknicity's inventory management and tracking app ensures that inventory, whether stock or project-specific items, are efficiently, seamlessly, and accurately tracked from proposal through being purchased, received, staged, picked, delivered, installed, and serviced.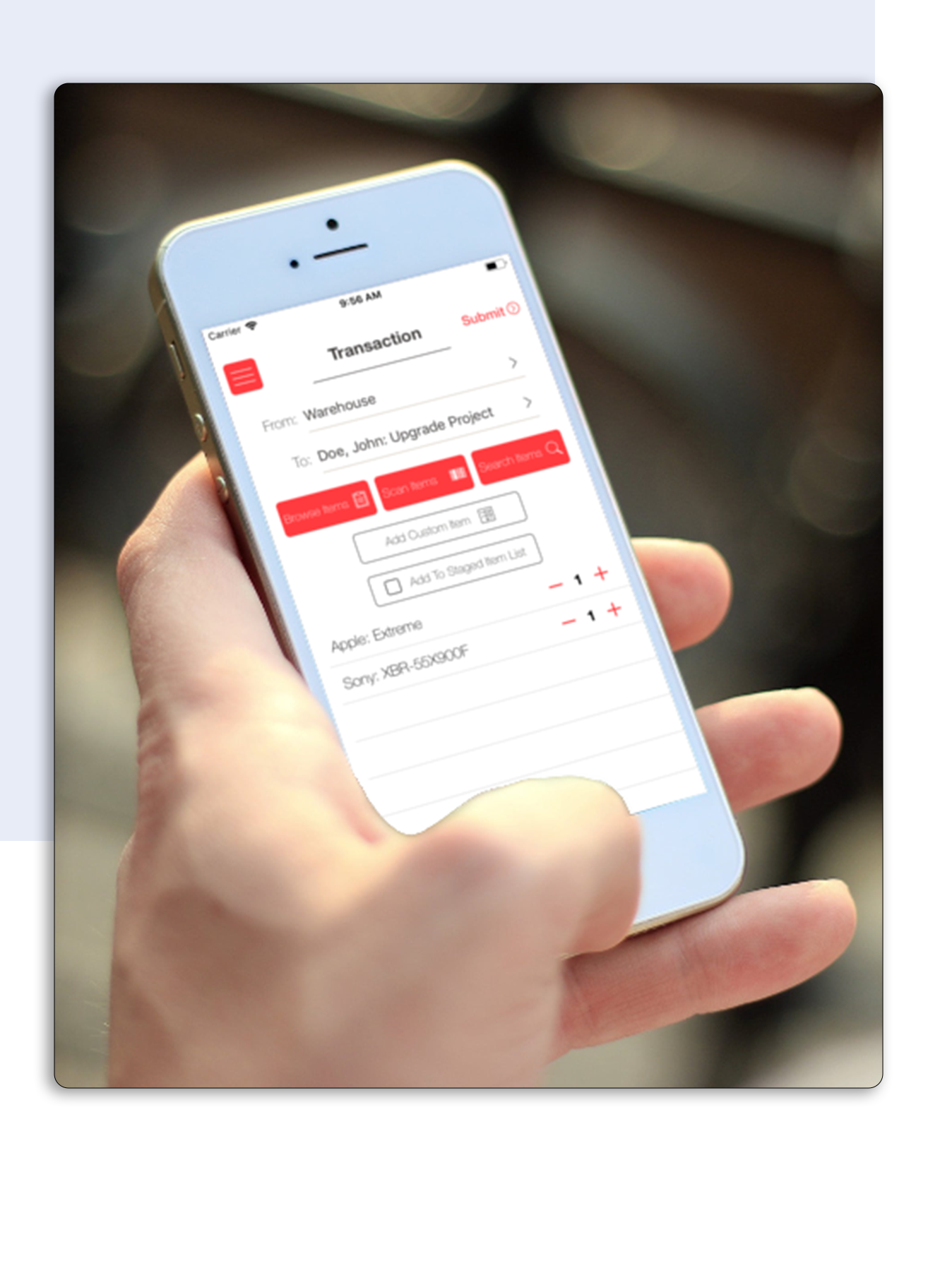 D-Tools System Integrator v18 and Tracknicity integration provides AV system integrators with full audio visual inventory management functionality from a mobile device and a seamless web dashboard.
Reduce the need for manual inventory tracking and warehouse clipboards

Utilize a lightweight platform that is virtually free to deploy and leverages smartphone devices that field organizations already have

Allow for real-time job cost reporting by providing a precise budget vs. actual labor time/cost

Handle multi-location inventory, allowing business owners and employees to see vehicle stock, warehouse stock, and total stock in an intuitive and simple-to-use web interface

Customize notifications to reduce wasted field-to-office communication time as a result of constantly checking on item availability

Track items from received to staged to picked to delivered to installed with the convenience of UPC scanning technology

Reduce the risk of unnecessarily purchasing items already in stock

Integrates with SI in a matter of minutes
*Tracknicity's full suite of features is available for $199/month, unlimited users. (I month free with annual subscription)