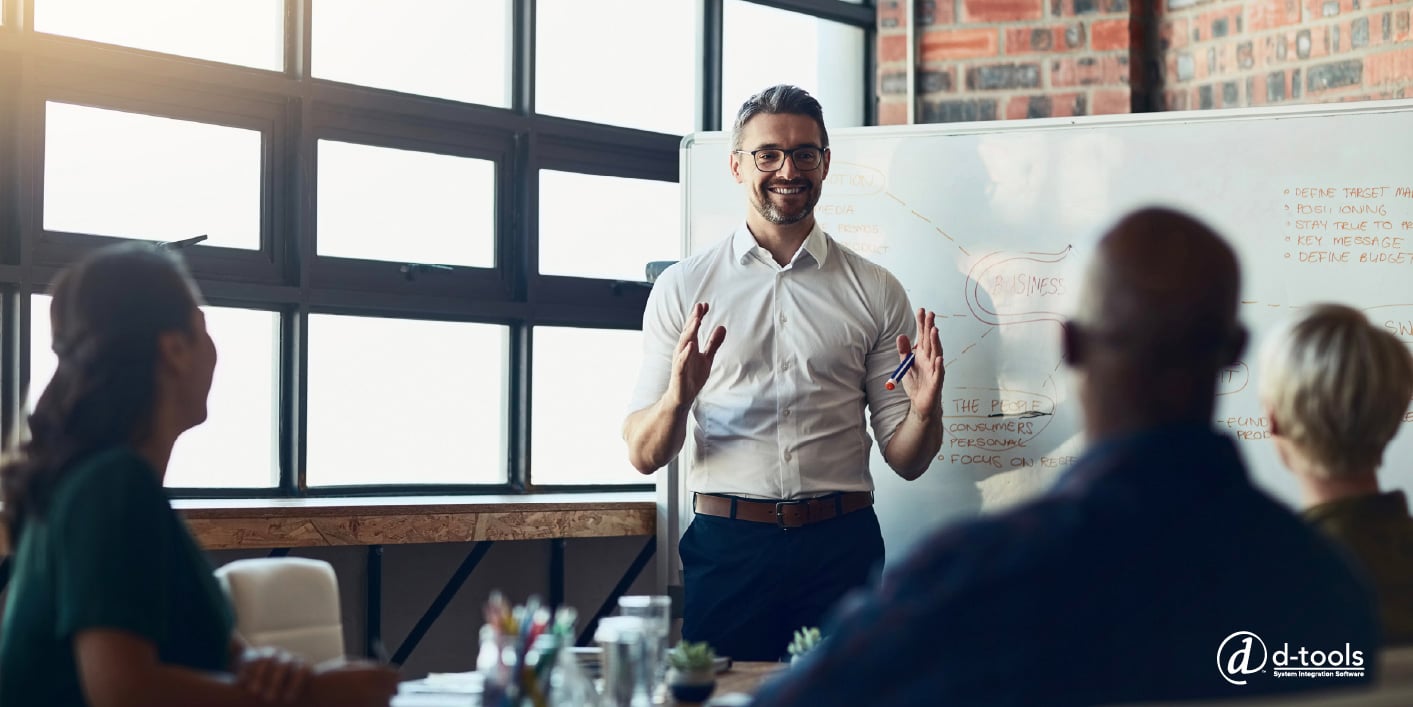 New software can enhance business operations, improve productivity, and provide transparency through more accurate data. Implementing new business software is exciting, but it can also be stressful. A software rollout plan can help ensure a seamless transition to the new platform, minimize potential business disruptions, and reassure employees with training and support.
Rather than your team feeling stressed out by the change, a well-documented software rollout plan can position it as a favorable business addition employees can look forward to.
Software Rollout Plan Example
Depending on the needs, requirements, business size, and other factors — software rollout plans can vary between businesses. But when it comes time to implement a strategy to introduce new technology, there are several considerations every business should keep in mind.
7 Tips for a Successful Software Rollout Plan
From transferring over existing data to training employees on the new tech, successful software rollout plans involve many moving parts.
The following tips can help ensure a smooth, company-wide technology shift.
1. Be upfront about which issues the software can solve
Resistance to change is natural. How you approach the software transition with your employees can help replace initial resistance with confidence.
To start, focus on the issues that the software will solve. Explain how the technology will improve or eliminate points of frustration for employees. Discuss features and benefits that can improve their day-to-day life, such as automation.
Leveling with employees and commiserating on challenges they've faced will help build rapport and trust with your team. Positioning the new software as a solution to their problems will get them on board and as excited for the new software rollout plan as upper management is.
2. Involve your employees as soon as possible
Employees involved in the software rollout process early on can function as advocates to the rest of the team. Strategically involve employees early on in the process for feedback and initial concerns.
Employees can identify potential issues caused by the implementation that might otherwise go unnoticed. Creating this open dialogue early on can enable you to address anticipated problems as soon as they occur.
Openly asking for feedback can instill confidence in your employees as the software rollout plan is executed.
3. Design a communications plan
Informal staff discussions are invaluable for facilitating communication and open dialogue — but a more formal, structured software rollout communications plan is essential to ensure success. Structure your communications strategy to correlate with the different phases of your rollout plan.

The communications plan for your software rollout should be omnichannel. Include email, in-person meetings, staff memos, newsletters, and other internal communications platforms like Slack or Microsoft Teams. Sending information from multiple channels guarantees staff will be notified of important updates as soon as they occur.
4. Plan ample time for training
Staff training is one of the most critical elements of a software rollout plan, and it can also be the most challenging.
Your formal rollout plan should account for ample training time for your staff. Additionally, be prepared to customize training on a departmental level based on roles. Take into consideration your staff's preferred learning styles and design your training to accommodate wherever possible.
In addition to more text-based training, include ample time for hands-on training sessions. Giving your team time in a sandbox environment can help them gain confidence in the new tech, visualize how they'll use it in their day-to-day, and provide a chance to ask questions before the software implementation.
5. Document everything
Along with training guides, it is vital to have detailed policies and processes documenting how the software works and how to use it. These best practices can assist current and future staff when using the new technology.
Having internal procedural lists and process documents finalized and approved is important, but remain agile and open to changes. As your team starts using the software, these documents may need to be updated to reflect any discoveries or changes to processes.
6. Implement QA testing
Before officially rolling out your new software, plan for quality assurance (QA) testing. The more testing you do ahead of time, the more potential problems you can identify before impacting the business.
Structure testing based on multiple scenarios and how the software operates on a departmental level. Strategically involve employees in this step, as their early knowledge of the platform can be invaluable in helping transition the rest of the team.
7. Leverage data and feedback
After rolling out the new software, leverage back-end analytics and metrics to evaluate performance. Spotting issues early on can lead to faster solutions and minimal downtime.

Regardless of where you're at in the rollout process, keep open lines of communication with your staff. Ask for feedback, learn about their experience with the software, and look for areas to streamline. Listen to and incorporate team feedback to instill confidence in your leadership and the new software solution.
Sample Software Rollout Plan Template
Challenges will always exist when rolling out new business software. To increase your plan's success, remain focused on the benefits and reasons for the switch. Dedicate plenty of time to creating your rollout plan for easier, stress-free implementation.
Use this Microsoft Excel-based sample rollout plan template for a more focused and successful software rollout:
As you explore your software options, consider solutions aimed at helping facilitate a smooth transition. Resources like data imports and personalized training can complement your rollout plan and ensure a smooth, company-wide transition.
D-Tools Cloud offers easy-to-deploy proposal and project management features to streamline workflows and maximize productivity for increased profits. D-Tools System Integrator optimizes business processes like sales and proposal management, system design and documentation, and field service management, improving the employee and customer experience, while increasing operating efficiency.
>> Click Here to Find Out Which D-Tools Product Is Best for You