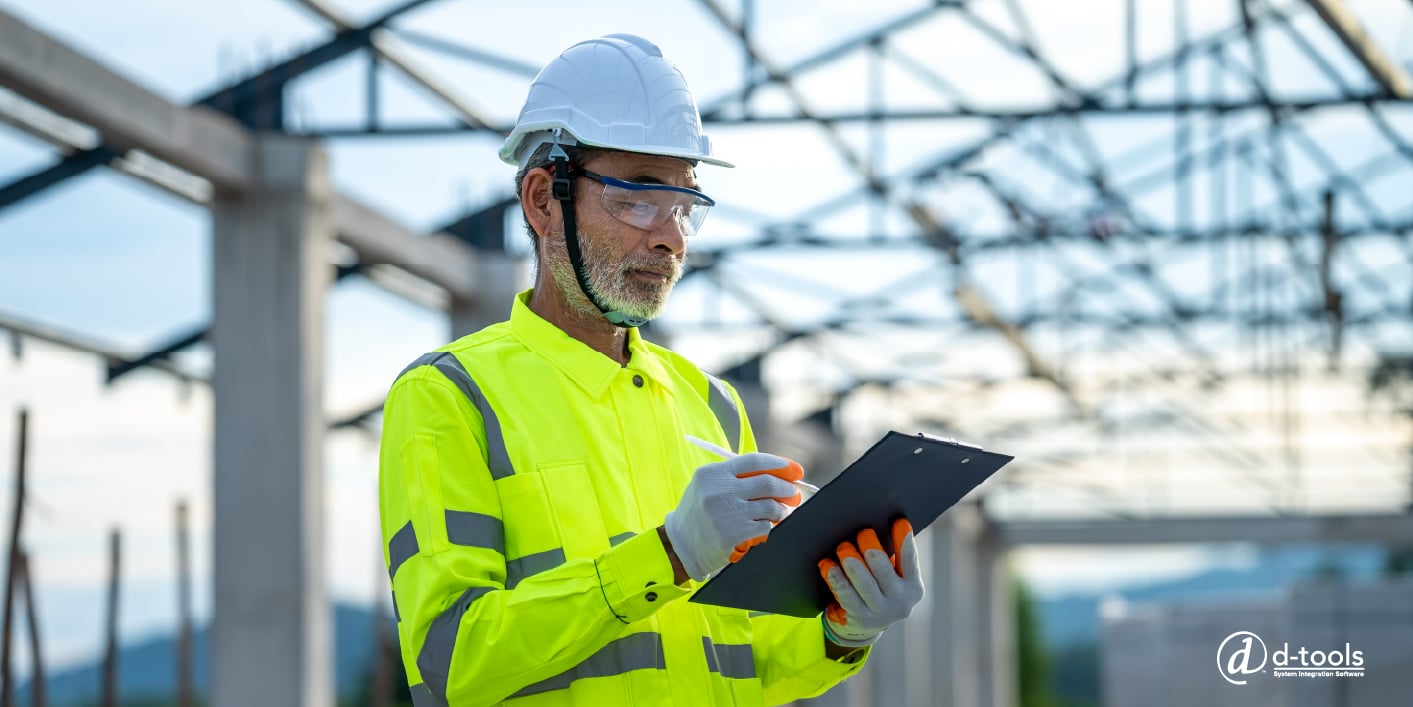 As a field services business owner, you're tasked with tracking everything from inventory to employee time and productivity. That's no small challenge, especially when your technicians are in the field instead of in a centralized location each day.

But employee time and productivity are more valuable metrics that you need to monitor and review. When you can effectively track time, you'll be better positioned to make data-driven business decisions that can improve your business' performance and profit margins.
Fortunately, there are multiple ways to manage your field service time tracking and timekeeping, and making a few changes to your current process can mean a significant improvement.
The Problems With Manual Time Tracking
In many businesses, time clocks are a perfectly sufficient way to track employee time. Employees clock into the office, clock out for meals, clock back in after meals, and then clock out at the end of the day.
But time clocks lack detail and the precision that you need in a field service setting.
A traditional time clock won't give you the details about which job your field technicians are working on, how much time they spend on the road, and how efficient they are each day. Time clocks might give you the information you need for payroll, but you'll lack the essential metrics you need to understand and improve your business operations.
When you're working with a physical time clock, you'll also change how your technicians need to operate their days. Instead of potentially driving straight to a job site in the morning, they'll need to first drive to the office or warehouse to clock in. The same is true of clocking out at the end of the day. This means you'll potentially be paying for extra (and unnecessary) technician time, extending their commutes, and putting increased wear and tear on your company vehicles.
Old-fashioned pen-and-paper time tracking is another alternative, and it solves some of the issues that you'll experience with a traditional time clock. By asking field technicians to manually track their own time, you'll avoid the need to have them come into the office to clock in and clock out each day.
But paper-based time tracking has its issues, too. Your field technicians might forget to check the time when they're starting or leaving job sites, and they might not track the individual project tasks with the precision that you really need. Manually tracked time records are prone to error, and it's also possible for technicians to lose their timesheets.
When you're dealing with hand-recorded time tracking, you'll ultimately increase the workload for your office staff. Your staff will have to perform additional data entry to convert those hard copies into digital data that you can use and analyze. That data entry introduces another opportunity for errors in the system, and it can reduce your office staff's productivity.
If you attempt to gather detailed information with manual time tracking, keep in mind that the metrics you gather are likely inaccurate. Relying on those metrics to make decisions about your business and operations could lead to poor choices and additional trouble for your business.
The Solution: Field Service Software Time Tracking
Using quality field service software can help solve many of these time tracking and timekeeping issues, and it also gives you better, more detailed overall data.
With field service software, time tracking becomes a much more automated, seamless process. Your field service technicians can clock in on their phones, tablets, or computers, no matter where they're located in the morning. At the same time, they can access their live schedule, ensuring they're seeing the most up-to-date information and that they'll be arriving at their appointment on time.
Depending on the software you use, your technicians may be able to mark that they're traveling to the job, and then the software actually tracks their progress while they're on the road. This is an easy way of logging travel time, and once technicians arrive at the job, they can mark when they're about to start work. The same is true of the job's conclusion, and then the process begins again.

This detailed time tracking provides you with the data that you need. It's also a good preventative measure against payroll inaccuracies since you'll have a detailed record of time worked that even shows each employee's location during the day.
It also has the important benefit of keeping your office team updated about each technician's and job's progress. When you're using software to track time, your office team will receive each update. They'll be aware of where your technicians are, and they'll also know if a technician is running ahead of or behind schedule. With this information, your team can take a proactive approach, calling the next clients to provide them with updated appointment start times. This makes for excellent customer service and improves the overall customer experience.
When your office staff continuously receives these updates, they're better able to appropriately field incoming calls that may require urgent attention. If your staff knows that one technician is running ahead of schedule, they can prioritize those important calls and assign the job to the technician who has the time to address it promptly that day.

These automated updates also help to reduce the communication time between your office staff and your field technicians. Because your team doesn't have to call the technicians for updates, your office staff can better focus on their other work and priorities. Similarly, your field technicians can focus on their work, rather than being interrupted by phone calls or texts. These updates are efficient and instant, and they make for clear communication without eating into staff time.
Why Accurate Time Tracking Is Essential
The information you collect through time tracking is essential for data-driven decision-making for field service businesses. Without that accurate information, it's impossible to completely assess your business' and technicians' performance, identify the best ways to increase profits, and even improve your scheduling and customer service.

When you know how much time your technicians are spending on each job, you can use that information in multiple ways:
Determine which technicians are most and least productive. Evaluate what factors contribute to that productivity, and determine if technicians would benefit from increased or specific training.
Evaluate how much time your technicians are spending driving, and determine whether there are scheduling adjustments you can make to increase technicians' billable hours and reduce time spent on the road.
Assess which appointments unexpectedly took longer to complete, and then determine what contributed to that increased work time. You may use this information to adjust your scheduling and intake information so that your technicians are better prepared for the jobs on their schedule.
Review job completion time and compare it to your invoices for each job. Evaluate your current pricing structure and determine if there are changes you can make to increase profits.
Evaluate technician productivity and progress on each task, especially when it comes to new technicians. Monitor increased productivity and even reward productivity milestones to foster a sense of personal investment among your field service team.
Use appointment duration metrics to assess the quality of the customer experience. Look at factors like first-time fix rate and overall time to completion to identify ways to improve your business performance and boost customer satisfaction and positive reviews.
Track and present metrics to company stakeholders to demonstrate improved overall company performance.
The more detailed information you can gather from time tracking, the better - but remember that if you're accomplishing this manually, time tracking will quickly become a burden on your employees. Instead, consider the benefits that using software with more automated tracking can offer to your entire team.
Choosing the Right Field Service Management Software
With accurate time tracking being so important in the field service industry, it makes sense to invest in the technology that supports time tracking as well as other essential functions. Quality field service management software is a worthwhile investment in your business, and it won't only improve your time tracking methods.

Field service management software is often versatile and comprehensive. A quality platform can help with everything from time tracking to inner-business communication to faster and more accurate invoicing, and more. Software also makes it easier to collect essential metrics, and this data-gathering often happens automatically, leaving you free to focus on other matters that require your attention.
With platforms like D-Tools Cloud and D-Tools System Integrator, you'll appreciate time, project, and item tracking. You'll get the detailed information and updates you need to monitor your business, while the time tracking and timekeeping also helps technicians to stay on top of their productivity. Mobile views keep your office team informed of your technicians' locations, and everyone stays updated. You'll also enjoy project and resource planning tools that can help you to plan, quote, and then manage and service projects, while project scheduling ensures that you have the right people at the right location for each job.