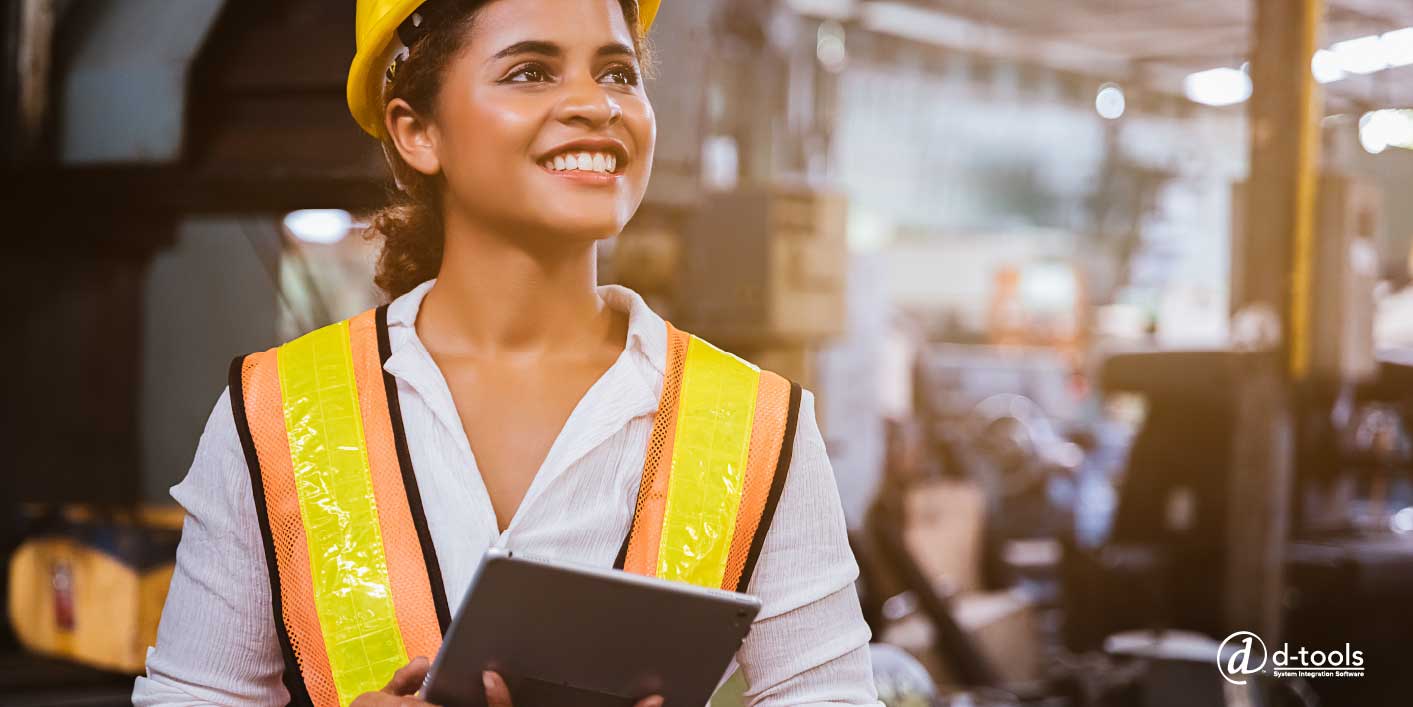 Efficiently running any business is a major undertaking, but when you're running a field service management business, your job becomes more complicated. Coordinating with technicians, sending out invoices promptly, and managing inventory all become more complex when part of your business is on the road.
Finding ways to automate and streamline those operations pays off in time-saving benefits and increased accuracy. According to Zapier's 2021 State of Business Automation report, 94% of workers perform time-consuming and repetitive tasks during their jobs. Automation can change that; the same study found 63% of small and medium business owners reported that automation helped their company quickly pivot during the pandemic, and 66% feel that automation is essential to running their businesses.
With the right field service software, you can leverage automation to address repetitive processes and save your staff time. But automation is just one of the benefits of field service management technology. Below are just a few reasons why it can pay off to invest in field service software.

Improve Your Scheduling
Doing your scheduling manually can lead to errors, lost efficiency, and extra time on the road for your technicians. Field service software can improve your scheduling in multiple ways.
When you use software, you can strategically plan out each technician's schedule to minimize driving and backtracking. This optimizes the amount of time that your technicians can spend on appointments, rather than on travel.
When your scheduling is maintained in a centralized platform, your sales and customer service team can easily access it to make updates as needed. Technicians can access the live schedule on their mobile devices, ensuring they receive those changes and arrive at the appointments where and when they're scheduled. This makes for a smoother overall process, and customers benefit from fewer errors and more efficient scheduling. Plus, efficient scheduling ensures you have a solid foundation for increasing revenue from existing customers through monthly or annual service contracts.
Track Your Technicians
Your field service management technology also ensures that your sales and customer service team can easily monitor your technicians' progress and location via mobile FSM platforms. Rather than interrupting your field team with phone calls for updates, you can rely on your software to track appointment progress, driving progress, and more.

With these updates, your in-office team can update customers accordingly. You can let customers know if their technician is running early or behind, and you can easily facilitate a clear line of communication with your customers. This prompt and detailed communication is an excellent way to make your business stand out from others, and it can contribute to improved customer satisfaction.
Improve Team Communication
Working in a single field service platform can keep your entire team—both in the office and in the field—updated. Everyone has access to the current schedule, and software can track items like appointment progress, invoice completion, necessary follow-ups, and more. You can also use software to create and assign tasks to team members, ensuring items aren't overlooked.
This improved communication between the office and the field can lead to enhanced team collaboration. Your teams can work together to help meet your business goals and ensure greater quality service. With the ability to process purchase orders, report delays and change orders, make scheduling changes, and more, all within the software platform, your team can better work as a unit, no matter where an individual worker happens to be.
Better Manage Inventory
Managing your inventory of tools and parts is a challenging task, especially when some items are located on trucks and your inventory changes daily. But if technicians arrive at an appointment without the right parts, you'll be left paying for the time it takes them to drive back to the warehouse to retrieve the right items. Even worse, if you don't have a part in stock, your customers could be left with non-functional equipment for days or weeks until the part arrives. These longer appointments or their resulting delays can leave customers unhappy and eat into your profit margins.
Using software that allows for digital inventory management can solve these issues. When both your sales team and your field technicians can access inventory on their devices, it's easier to keep those essential items in stock. Field technicians can review their upcoming appointments and compare them to the list of what's in their truck. This software helps to eliminate missed items and allows technicians to more accurately stock their trucks with the items they need.


Digitizing your inventory management with a field service management platform can provide you with valuable data about what parts and products are most frequently used. This information can help you to develop more accurate ordering strategies to ensure you always have these most important components on hand.
Additionally, by allowing your technicians to take a more active role in inventory management and ordering, you can reduce the time-consuming nature of this task. When you can see at a glance which parts you need, placing an order becomes faster and easier.
Empower Your Employees
With the capabilities of field service management software, your employees will have the tools they need to better perform their jobs. For example, your sales team can quickly access details about previous sales calls, which technicians were sent out, and what prior fix resolutions were. This information can help them to better respond to customer inquiries and assign a technician who's appropriate for the job.
The same is true of your field service technicians. When they can access data about previous service calls from the field, they can make more well-informed decisions and can better troubleshoot issues. Your technicians are more likely to accurately diagnose and fix the issue during the first appointment, which can lead to happier customers.
Track Better Metrics
Your field service software can improve the quality and accuracy of the metrics that you track. Because software can automatically track metrics, it can save you time and make the process more efficient. There's no need to worry about overlooking or forgetting to record essential information, and many platforms can provide highly detailed field service performance metrics on everything from average appointment durations to the time your technicians spend driving and more.
You can use those key performance indicators (KPIs) to improve your business processes, identify challenges, and increase your profits. Tracking field service KPIs is highly valuable and can contribute to your business' success. It's just one of the many reasons to use - and justify the cost of - field service management technology.
Complete Invoices Faster
Paper invoices are a thing of the past. They're error-prone, time-consuming to complete, and they're all too easy to push off for days or weeks before taking the time to complete them.
With a field service platform, you can automate back office management tasks like invoice completion. Being able to complete and approve invoices as soon as an appointment is finished helps to prevent your team from forgetting to include items or services that were delivered, making for more accurate invoicing.
When your business completes invoices faster, you're able to close out appointments more quickly. Prompt invoicing means you'll receive payment faster, and can contribute to a healthier cash flow process to support your business.
>> Invoicing through QuickBooks? Here's what to know when integrating FSM software with this popular business accounting software.
Improve Customer Relationships and Satisfaction
Technology can improve efficiency, enhance communication, and maximize field service productivity. However, its most important benefit may be its ability to help improve your relationships with your customers for increased customer satisfaction.
Using software means you'll have more accurate information to relay to your customers. Options like automated text and email updates help customers to feel connected and appreciated, and your ability to provide more precise appointment times demonstrates that you appreciate the value of your customers' time.
Other benefits like improved inventory management and digital access to previous customer records mean that your technicians are better prepared to provide prompt and appropriate repairs and service. This technology helps your business to appear professional and improves the quality of the service you provide. As a result, you can maintain better relationships with your customers, who are likely to be happier with the services that they receive.

That improved customer satisfaction has several important effects. Happier customers are likely to leave positive reviews, which can enhance your business reputation. Happy customers may also provide customer referrals, which can further help to build your customer base without requiring you to pay for additional marketing.
More importantly, customers who are pleased with your business are more likely to retain your services long-term. You could potentially encourage these customers to sign up for annual service contracts, increasing your profit margins. When these customers become long-term customers, their lifetime value increases.
>> Ready to transform field services for your company and, more importantly, for your customers? Download your copy of this free field service best practices guide today.
Establishing a large base of long-term customers is an excellent way to build stability in your business, particularly when those customers have signed up for annual service contracts. Pairing these long-term customers with an active new customer acquisition strategy can grow your business and increase your income.
Choose the Right Field Service Software
There are many benefits of field service management software, but to get the best value out of your technology, it's important to choose a platform that's right for your business. As you explore your field service software options, consider the challenges that you want it to solve and the specific benefits that it should provide to your business.
Software options like D-Tools Cloud and System Integrator are solid choices for a field service-based business. With the ability to improve your inventory management, communication between the office and the field, change order and scheduling management, invoicing process, and more, this technology offers a wide array of benefits.
Learn how D-Tools' software can add efficiency to your processes. Request a demo today.