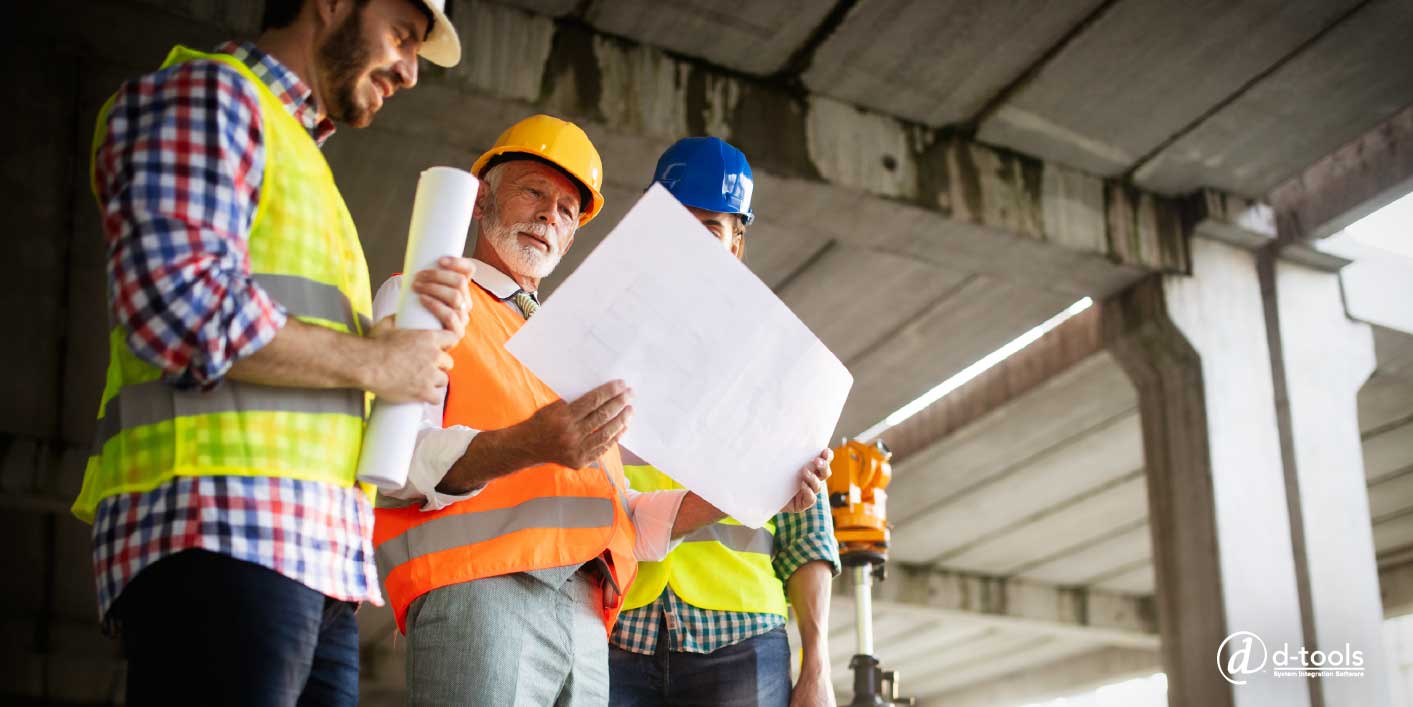 Measuring your business' success can be tricky. What indicates true success? Is it increased profit margins? A larger client base than last year? An improved reputation? In many instances, measures of success can be somewhat subjective, depending on your priorities.
That's why tracking your business' performance metrics is so essential. A detailed history of your performance metrics can help you measure specific results and better understand where your business is excelling and what areas need improvement.
When it comes to tracking this information, you can choose from nearly countless key performance indicators (KPIs). But it's important to track the metrics that will help you to meet your field service goals. Before you start tracking every single detail about your business, spend some time determining which metrics are the most important for your business.
The following tips on how to choose the right field service performance metrics can help.



How to Choose the Right Field Service Performance Metrics: 3 Tips
Determine Your Field Service Goals
Before you start narrowing down your list of priority metrics, make a list of the goals that you have for your business. You might want to streamline your back office management processes to increase your profit margins in the coming months, or you might have a goal to improve your customer retention rates while also bringing in new customers.
Achieving each goal will be easier if you have access to specific information about your business, as well as its past and future performance. If you're focusing on profit margins, then data on your first-time fix rate, your average ticket time, your billable hours usage, and more will be important. When it comes to customer retention, then factors like first-time fix rate, system uptime, and customer satisfaction come into play.
Once you've established your top field service goals, you can better determine which of the following metrics are most important to help you track and achieve those goals.
>> Download this field services best practices guide for practical tips on how to meet your goals.
Consider These Top Field Service Performance Metrics Worth Tracking
Every business is unique, so the performance metrics you decide to focus on might vary slightly. However, these performance metrics are some of the most valuable and most commonly tracked.
Service Response Time
Also called the mean time to service, your service response time refers to the amount of time that passes before your field service technicians arrive on-site after a service call is made.
This metric is directly related to field service productivity and ties in closely to customer satisfaction. If your service response time is unusually long, customers may get upset or impatient.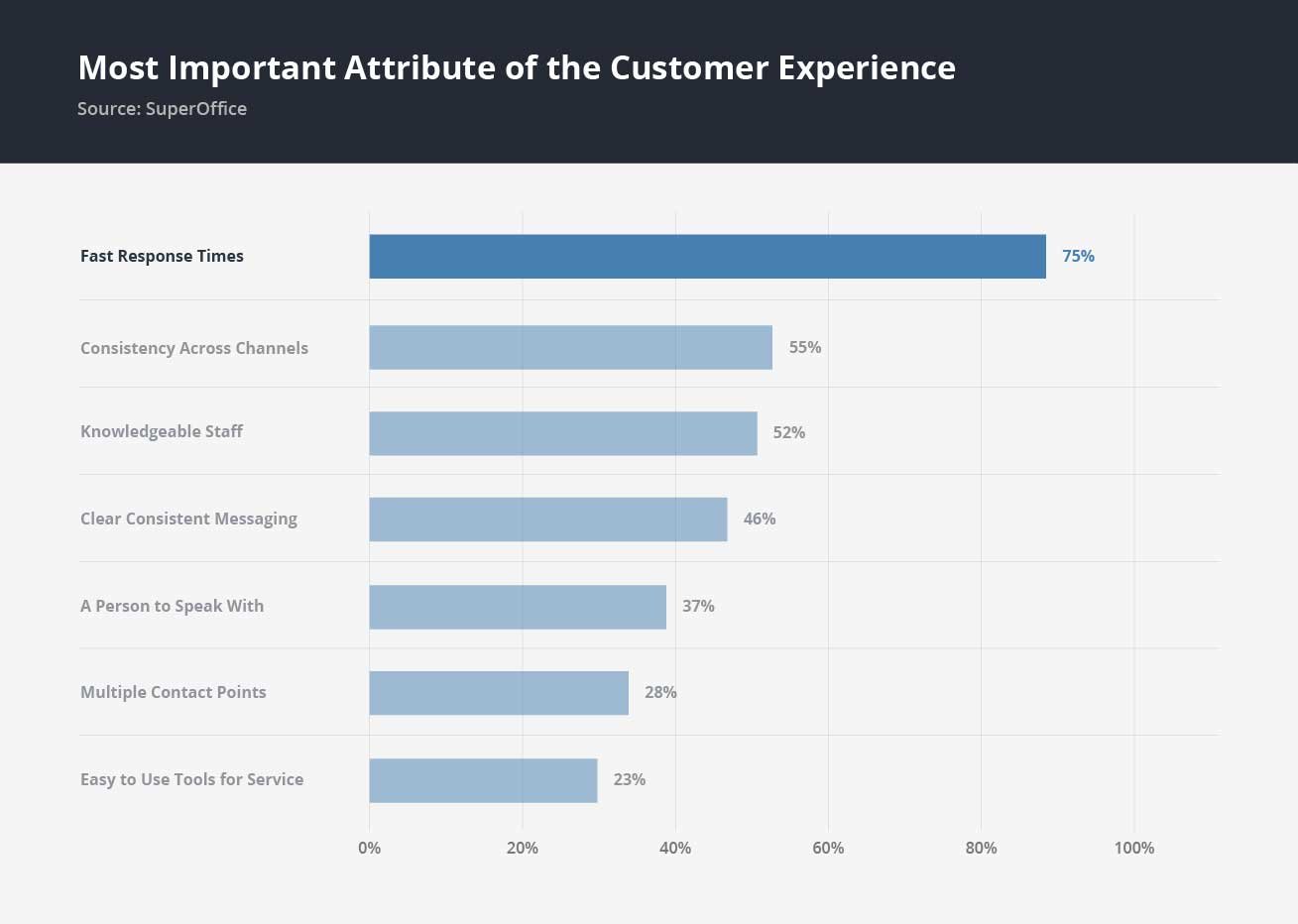 Multiple factors affect your service response time. Establishing an efficient dispatching system that handles your incoming call volume is one important step. You'll also need to have enough field technicians on your team to handle these service calls.
Mean Time to Complete
Closely connected to your service response time, your mean time to complete metric refers to the entire amount of time that passes from receiving a service request call to when the job is completed. This metric can also affect customer satisfaction, especially if calls are taking longer or require follow-up appointments.
Examining your mean time to complete can help you to identify issues that are taking up unnecessary time. For example, a slow dispatch process might be delaying field technicians' arrival. Poor inventory management might mean that technicians have to leave the site and travel back to the warehouse for supplies, extending the appointment's duration. Being able to identify and then fix these issues can reduce your mean time to complete average and improve customer satisfaction.
First-Time Fix Rate
Your first-time fix rate identifies the number of calls that are fully resolved during the first appointment. This metric has several implications for your business.
If your technicians are able to resolve most calls on the first appointment, you'll generally enjoy a higher profit margin from those calls. Technicians won't have to leave to fetch or order parts, you'll save on the wear and tear your vehicles would sustain from a second or third trip, and your technicians save time because they don't have to repeatedly drive to the job site.
Being able to fix most issues on the first appointment also affects your customers' uptime and their satisfaction. Whether you need to invest in additional technician training or a more extensive inventory, making changes to improve your first-time fix rate are usually worth the investment to streamline field service delivery.


Sales Made During Service Jobs
Your field technicians are important members of your team not only because of their ability to provide service and repairs, but also because of the unique position they're in to sell products or additional services to customers.
Unlike your sales team, who will generally only communicate with customers by phone or email, your service technicians engage with customers in person. They have the opportunity to identify potential issues during the appointments, and they can also suggest services or products that can help to address or prevent problems.
Tracking field service KPIs like the sales that your technicians make during service jobs can help identify which technicians are most successful in upselling products and services. This information can help you to offer additional training and guidance to increase these sales, and your profit margin, in turn.
Completed vs. Invoiced Jobs
While overall service call efficiency is important, you'll only see income from those completed jobs once they're invoiced. It's essential to track which calls have been completed, as well as which calls have been invoiced. A significant delay between call completion and invoicing can also delay the payments that you can expect to receive.
Software that automates the invoicing process can help to solve this issue. You may also need to implement new policies and procedures to ensure that invoices are promptly completed after each call.

Contract Uptime
When you're servicing equipment that's covered by a service contract, it's helpful to monitor how much uptime each piece of equipment enjoys. If a piece of equipment is running well nearly 100% of the time, then you're likely only providing occasional services and enjoying decent profits from that service contract.
If, however, that contract uptime declines, you may have to make repeated calls. Customer satisfaction will drop, and you may have to invest more into staff time and supplies than the contract might bring in. Staying on top of your contract uptime can help you spot these issues early on, before they cost you significant profits. You can also take steps to address these issues, whether that's by using different products or modifying your contract.
Employee Productivity
Monitoring your employee productivity can help you to understand which employees consistently get the most work done. You can also use this information to look for ways to help other employees increase their productivity.
To help your field service technicians become more productive, you might explore options like better scheduling and route planning to minimize driving, or automated invoicing so technicians can focus solely on their work. By maximizing field service productivity, you can potentially increase your profits, too.
Customer Acquisition Cost
Growing your customer base is important, but it comes at a price. Your customer acquisition cost refers to the amount you spent on marketing and advertising over a certain period of time, compared to the number of customers you brought in during that same period.
The lower your customer acquisition costs, the better. Experimenting with different advertising and A/B testing your marketing messages can help you to get the best results out of your marketing budget.
Customer Retention
Closely related to your customer acquisition cost is your customer retention rate. This rate refers to the percentage of your customers who stay with your business long-term, such as by agreeing to an annual service maintenance contract.
The greater your customer retention rate, the greater the lifetime value of those customers will be. When you're retaining more customers for longer periods of time, then you can justify higher customer acquisition costs because of the increased profits you make from each customer you acquire.
Your customer retention rate will be closely related to overall customer satisfaction. Providing prompt, quality service is one of the best ways to increase your customer retention. Issues like slow response times, poor first-time fix rates, and more will contribute to customer falloff.

Profit Margins
Perhaps one of the most important field service performance metrics to track, your profit margins provide insight into your business' overall profitability. Profit margins identify the money you make from each call after all of your related expenses are paid.
Some calls will naturally have higher profit margins than others, but you can also identify ways to minimize call expenses by tracking these margins. Training your technicians in upselling, finding ways to help them be more productive with better scheduling, and ensuring that your technicians have the right tools needed to complete each job are just a few ways you can boost your profit margins by increasing revenue from existing customers.
Use the Right Field Service Management Software
Tracking performance metrics isn't always easy, especially if you're using multiple software platforms or rely on software that doesn't effectively track the most important data. Investing in a field service management software platform that helps you track these essential metrics can pay off with better, more accurate monitoring of your business' performance.
D-Tools Cloud and System Integrator are prime examples of how quality software can enhance your business' performance and improve your metrics. These end-to-end software solutions provide the field service management resources to ensure clear communication between project managers in the office and technicians in the field. These systems provide highly detailed information on everything from your inventory and team management to your ticket response and installation completion times. They're capable of tracking this information for you, so focusing on collecting data is one less thing that you have to do.
Realize the benefits of field service management software and learn how D-Tools' products can add efficiency to your processes. Request a demo today.