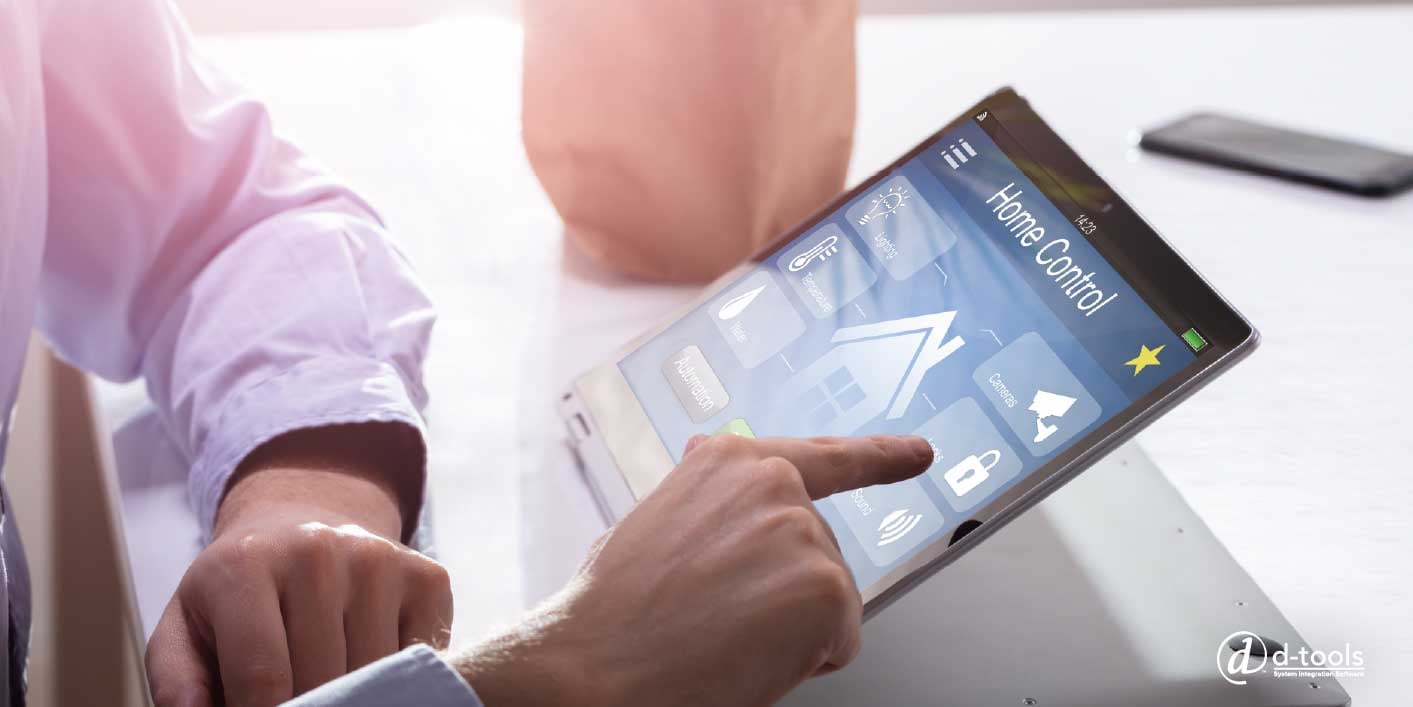 Your business profit margin is an essential metric that should always be a major focus. Your profitability can give you a sense of how well your business is doing, but it also provides insight into whether your pricing needs adjustment or your productivity needs to be improved.
While your profit margin gives you important information and helps you monitor your business' success, your decision-making also plays a role in your profitability. These five strategies to increase profitability are relatively easy to implement, and they can help make your business even more successful.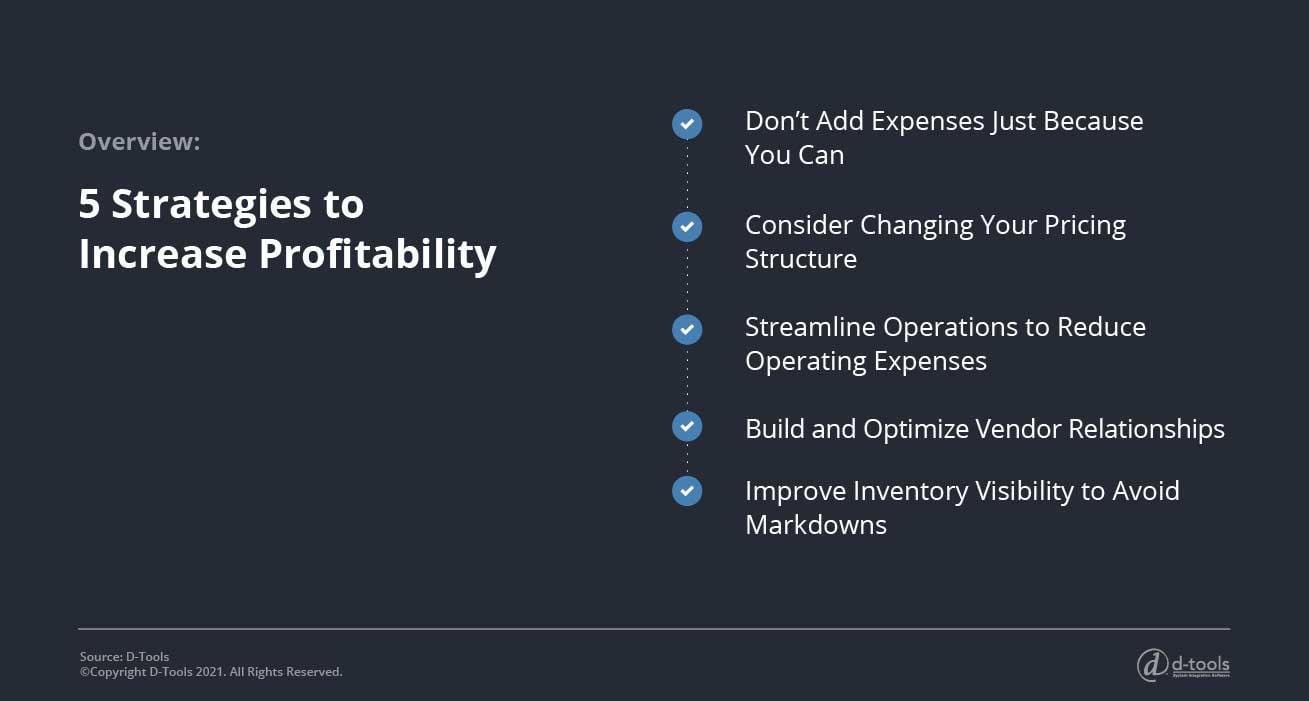 Don't Add Expenses Just Because You Can
There's truth in the adage that you need to spend money to make money, but it's important to be strategic in how you invest in your business. If customers frequently ask about products you don't offer, then investing in those products so you have them in your inventory can be a wise decision. Simply adding on more business expenses because you can isn't as wise.
If you want to invest in your business and grow profits, start by performing a business cost-benefit analysis. This will take time and effort, but it's well worth it. With a cost-benefit analysis, you'll establish data that will help you to better understand your business, so you can make wiser choices.
Once you've completed your cost-benefit analysis, you can see what services and products bring in the greatest profit, which are most popular, and even which cost your business the most to offer to customers. Having this data in hand can help you to decide whether changing your services or offering a new product is a wise investment, or whether it's just an extra expense that won't really help to increase your profits.
This focus on avoiding unnecessary or unjustified expenses can have serious implications for your business. By making only wise investments that truly support your business, you'll be able to retain more of your profits in your reserve fund. Having cash in a reserve fund means you'll be prepared to deal with the unexpected.
The unexpected could be something as simple as a fleet truck breaking down, or it could be as monumental as an event like the COVID-19 pandemic. The pandemic is a sobering example of how even the most solid, well-established businesses can be taken down by unplanned and unavoidable events. Building up your reserve fund and investing your money wisely can help ensure that you're not one of those businesses that can't weather the storm.

What Are the Ongoing Expenses for a Home Automation Business?
To wisely invest in your business, you'll need to start by budgeting for and assessing your ongoing expenses. Costs like your store's rent, website hosting, business vehicle insurance and maintenance, and employee-related expenses like workman's comp insurance are all standard, recurring, and necessary expenses. You'll also need to budget for the products and systems that you stock.
It's helpful to make a list of these recurring expenses, so you know what you're already spending monthly to keep your business running. Comparing that information to your monthly home automation business profits can give you a sense of how much money you might be comfortable investing in a new business venture or enhancement.
Consider Changing Your Pricing Structure
Your pricing structure is a key element in maximizing your profits, and if your pricing isn't done strategically, you could be losing out on money with every transaction. Rather than just focusing on increasing prices, it's important to assess your pricing structure as a whole.


Consider subscription models. Depending on your customer base and business model, offering subscription services can be an excellent pricing choice. Subscriptions help to ensure that you receive regular income, and they offer opportunities to boost profits without the additional drain on your staff time that acquiring and onboarding new customers requires. If you have an existing customer base, converting them to subscribers can instantly boost your income.
Evaluate your deposits and retainer fees. Canceled and missed appointments and orders are a standard part of the automation industry, but they can be costly losses for your business. Taking deposits and retainer fees can help to offset some of these expenses, but these fees need to be large enough to help cover your costs and lost time. If you haven't increased these fees in a few years, reassess them and see if it's time to bump them up.
Create loyalty incentives. By working to retain your existing customers, you can avoid unnecessary customer acquisition costs and increase your customers' lifetime value. Loyalty incentives like service discounts and special product offers can make customers feel appreciated and encourage them to spend more with your business, boosting profits.
Think about what you offer. When evaluating your pricing, you might look at what your competitors are charging. This can give you a sense of the local market value for your services. But don't overlook the areas where your business adds unique value. That value might be rush jobs, a wealth of experience, or a warranty on your work and equipment. When it comes to selling home automation systems and services, that value is a benefit customers won't get elsewhere, so make sure it's reflected in your pricing.
How Does a Home Automation Business Make Money?
When changing your pricing structure, it's helpful to understand the full picture of how your business makes money. Most home automation business profits come from the sales of home automation systems. You may also offer direct installations and service appointments, typically at a flat or hourly rate.
When you perform your cost-benefit analysis as outlined in Step 1, pay attention to which income streams are most requested and profitable. Then, use that information to review your pricing structure. Look for opportunities to increase your pricing where appropriate, or perhaps explore a different structure that can boost your profits.
Streamline Operations to Reduce Operating Expenses
While reevaluating your pricing structure can help to bring in more money, it's equally as important to reduce your operating expenses to maximize your profits. Operating expenses recur, often monthly, so excessive spending on these expenses can quickly add up and eat into your profit.
Payroll is often a major operating expense, but there are ways to reduce payroll costs. Automating your repetitive business tasks is one helpful strategy. Field service management software often has the ability to send out appointment reminder calls, email appointment confirmations to customers, and let your field technicians view and update inventory from the road. Each of these tasks can save staff time, leaving your team better able to focus on other more important tasks, while ensuring you get the best value out of the time that your team's on the clock.
>> Here's what to know when integrating FSM software with QuickBooks.

How Much Profit Can a Home Automation Business Make?
To evaluate and then reduce your operating expenses, you'll need to understand how those expenses tie into your business income. It's possible for a home automation business to make $150,000 or more in profit a year, but keeping your costs low is key to that profitability.
Any business will have operating expenses, but you'll need to minimize those expenses within reason. Maximizing productivity and making the most of staff time through techniques like automation can bring in higher income and increase your profit margin.
Build and Optimize Vendor Relationships
Since the majority of home automation business income is generated by system sales, it's essential to build strong relationships with your vendors. To start, open up a dialogue with your vendors. Get to know your sales reps, and even if you're busy, try to make time or ask them to schedule their visits or calls. Remember, this is an investment in both your vendor relationship and in your business.
As you establish and build vendor relationships, you can start to work with that vendor in different ways. You might ask for a product discount if you place an order of a minimum size, or you might discuss ways to make shipping more cost-effective, so you save money. Look for ways that you and your vendor can work together so you can both sell more products and enjoy increased profits.
How Big Is the Home Automation Industry?
The home automation industry is a rapidly growing field, and that growth is largely driven by smart home appliances. Fortune Business Insights predicts that the industry should become a $114 billion industry by 2025, which means there's plenty of opportunity for growth for both home automation businesses and for home automation product vendors.
The industry's current growth bodes well for your business' success, and it also means that your vendor relationships could become long-term partnerships. This industry growth should also attract more vendors to the market, so if a current vendor isn't the right fit, don't be afraid to explore other options until you find a vendor that can better support your business.

Improve Inventory Visibility to Avoid Markdowns
Any time you have to mark down a product, you're losing out on profits that you could have gained. Strategic inventory purchases are part of the equation, but you also need to focus on keeping your inventory visible so that the products sell.
If you're managing a brick-and-mortar storefront, it may be time to reassess your product displays and their locations. If you know that certain products aren't selling well, pay attention to how they're displayed and try changing those displays to see if they result in increased sales.
This is equally important when displaying inventory online. Investing in usability testing can help to identify issues that make it difficult for site visitors to find and buy products. Fixing these problems can reduce issues like abandoned carts and low product sales.
What Challenges Do Home Automation Businesses Face?
Product sales are just one of the challenges that home automation businesses face. Lack of trust may cause some consumers to resist purchasing smart home devices, and worries about artificial intelligence are common. Your company will also need to be prepared to help consumers overcome the difficulty of installing and learning to use the products.
Inventory visibility is another challenge. Keep in mind that consumers are looking for convenience, so make it easy to find, choose, and buy the products that are the right fit for them.

The above home automation business ideas can help you to maximize your profits and even grow your business. Using a data-driven software solution, like D-Tools Cloud or System Integrator, can also help to streamline your operations and boost your profits. With the right processes in place, you can increase customer satisfaction and retention for greater customer lifetime sales.
If you haven't yet invested in software to add efficiency to your operations, you're losing profits to time-consuming tasks. Request a live demo of D-Tools Cloud or System Integrator today to see how it can boost your productivity and your profits.