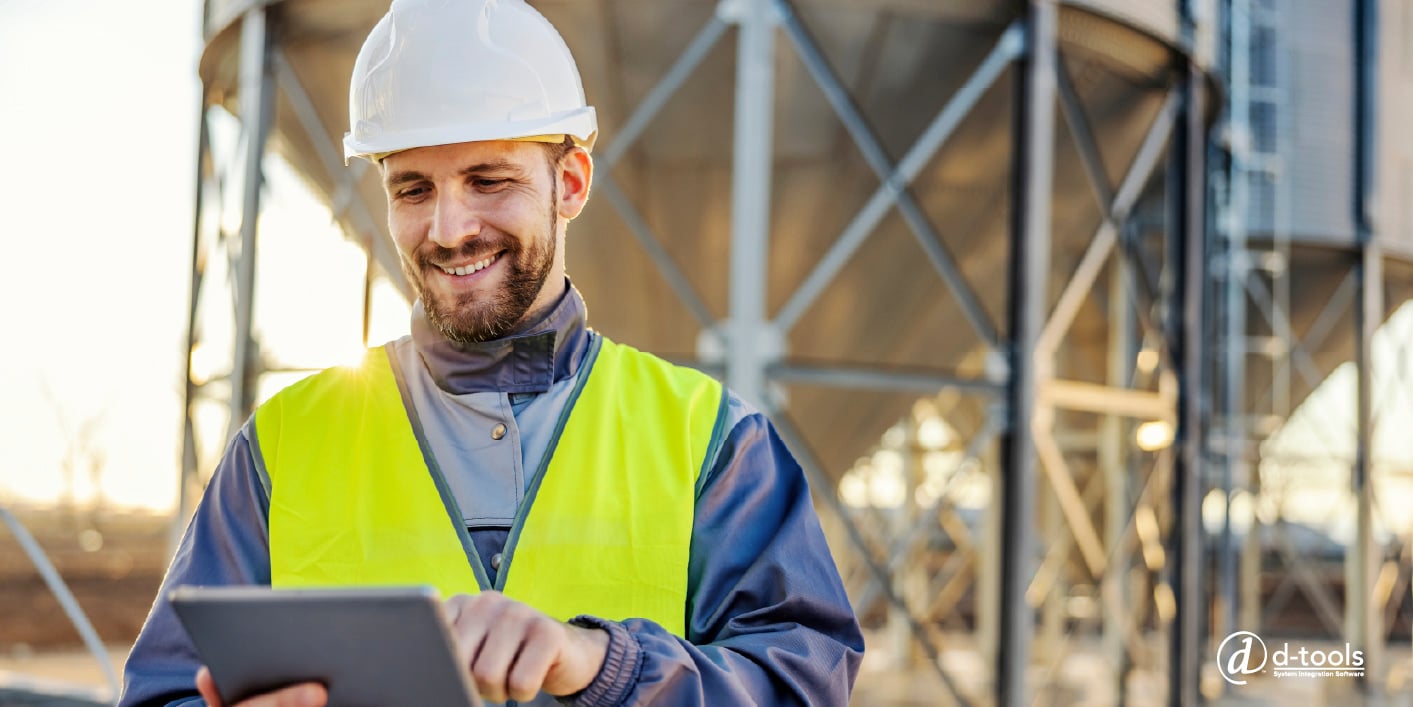 Employee scheduling can feel like a game of Tetris — you have to fit all the pieces together to get the job done. But it's also a critical part of running any successful business — and when done right, it can significantly improve team effectiveness. A recent study found that companies using responsible scheduling practices see increased productivity and sales, along with reduced labor hours. The report, cited in a bill now before Congress (HR 6670, the Schedules That Work Act), indicates that stable, predictable shift structures lead to higher business success.
Another important factor the study highlights is the benefit of tech-enabled schedule changes. Employees can use a third-party app to amend their shifts, making on-the-fly adjustments more manageable for service technicians out in the field.
Could technology be the key to effective field service employee scheduling? This article will look at the difference between manual and data-driven scheduling processes. It will also explore how to streamline employee schedules and optimize employee and subcontractor productivity.

How to Make Employee Schedules the Hard Way (Using a Manual Process)
Many industries involve traditional 9-5 work hours. With this structure, employee scheduling is somewhat straightforward. However, this is not always the case for those in systems integrations. With varied projects, travel time, and field service management to consider, a standard timesheet won't cut it.
While manual scheduling gives you complete control over who does what, where, and when, it's invariably time-consuming. Outsourcing to an administrative assistant is also tricky as the person creating the schedule must have a clear overview of all business operations. What's more, making changes can be complex and confusing. But perhaps one of the biggest issues with manual scheduling is the risk of human error. A simple typo or miscalculation could lead to muddled shifts, missed deadlines, and dissatisfied customers.
Without schedule optimization, creating an employee schedule for field service techs is tedious and complicated, involving the following steps:
1. Identify resource needs
The first step in manually creating a schedule is determining which projects are coming up and what resources they require. This means you need to know what tools and equipment will get the task done as well as who can carry out the work.
Where is the job? How much travel time do you need to factor in? Is it a routine maintenance job or an emergency callout? All of these will play a role in your scheduling.
When managing schedules, you must know your business inside out. Are certain seasons or months busier than others? Perhaps you get more emergency troubleshooting calls in the winter. If this is the case, you must account for that when planning.

2. Schedule workers
Once you've worked out resource requirements for a project, it's time to match up an employee with the right skills — and, crucially, the availability.
You need to have a mental and documented inventory of your team:
Who does what?
Who's been here the longest?
Who is new to the job?
It's worth noting that new technicians may take longer on a job than those with years of experience. Therefore, you need to consider how this will impact the time you allot for a particular job.
Location is another key consideration. Can you schedule local jobs on the same day to optimize travel time?
3. Review schedule and share with employees
If each project is completed modularly, you need to take a step back and review the schedule as a whole. Do all the pieces fit together? Are there any overlaps? Before sharing with the team, it's essential that there are no clashes and that all jobs are adequately assigned to employees.
4. Account for schedule changes
With so many variables impacting how you plan timetables and assign tasks, there's a lot of room for flexibility. Whether circumstances change ahead of time or you have last-minute alterations such as sick leave to contend with, you need to be prepared to change schedules at any time.
A service technician's schedule is almost always in flux as needs arise and changes occur. Manually-created schedules shared via email or physical documents provide little real-time visibility leading to delays in communication when inevitable changes occur. Printed or handwritten schedules can also become messy and illegible if you have to cross things out, and online documents may not show updates immediately. As a result, errors can occur.
Related Read - Resource Management: 10 Tips for Success
How to Make Field Service Employee Schedules the Easy Way (Using a Data-Driven Process)
Manual employee scheduling can be time-consuming, complicated, and prone to error. However, by leveraging technology and critical operational metrics, small and scaling businesses can streamline their field scheduling process to make it more efficient.
For example, you can create schedules that promote employee happiness and boost productivity by tracking shift patterns and preferences. Absenteeism, for instance, could indicate employee disengagement. If so, you might want to look at changing the projects those team members are tasked with. On the other hand, are there high levels of overtime? Use this information to allocate appropriate staffing levels — do you need to assign more technicians to particular projects?

One way to harness these metrics is to use scheduling software that integrates with your organization's employee data. It will automatically pull field service employee information into the scheduling system. This saves you from cross-referencing factors such as availability, roles, and skill sets and manually entering data.
You can also automate key operational metric reports to make more informed decisions about employee scheduling.
Look for software that makes creating and assigning tasks straightforward, provides a mobile view for technicians in the field, and offers an easy system for employees to time track and clock in or out.
If you're ready to leverage technology and create a data-driven process for your employee scheduling, here are steps you should follow:
1. Have a clear picture of your resources and goals
Just as when scheduling manually, you need to understand what each project requires and how you can fulfill those requirements.
Organize resources by project location and duration. Scheduling software will help you do this in a clear, visual way so you can determine what needs to be done where. Look for a tool with a dynamic, drag-and-drop calendar.
It's also a good idea to let data from previous projects inform future planning. For example, has the team completed a similar job before? If so, you may be able to assign those employees again and allocate a similar amount of time.
2. Assign qualified technicians
Once you clearly understand a project's requirements, you're ready to schedule individual technicians to the field. While you may have a mental log of each team member's skills, expertise, and training, utilizing software can speed things up.
You may be able to add notes to each technician's profile that makes it quick and easy to see whether or not they're suitable for a particular job. In addition, scheduling software can pull data from each employee's calendar so you can easily see if the technicians you have in mind are available for shifts.
In many cases, it can automatically assign shifts based on certain rules you put in place — for instance, worker preference or a skill requirement. This can significantly reduce the amount of time you spend scheduling.
Related Read - How to Schedule Service Calls: 5 Tips
3. Open communication
One significant advantage of using automation tools is that you can immediately share the information with employees and make ongoing amends.
Throughout the scheduling process, open channels of communication are key. Using software with integrated instant messaging prevents employees from having to check emails or other platforms.

4. Keep on top of schedule changes in real-time
In particular, communication is essential when it comes to disruption. With scheduling software, all team members can stay up to speed with schedule changes. From job cancellations to emergency assignments and last-minute changes due to sickness, scheduling tools ensure everyone is up to speed.
Using a mobile app, employees can see changes in real-time, no matter where they are, and receive notifications to make sure nothing slips through the net.
Not only does this minimize delays, but it also reduces the risk of miscommunication and errors.
A mobile view is especially beneficial for field technicians. It will keep teams informed, on time, and on track. In turn, this can lead to happier customers. For example, traffic may cause a technician to turn up late to a job. By communicating in real-time, they can inform all other parties involved as the situation unfolds and better manage expectations.
With scheduling software, the whole team can stay on top of completion times, costs, and performance.
5. Use your data to continually improve your scheduling
Data and metrics are at the heart of effective employee scheduling. Any time a job is completed, it's worth logging the insights they provide. These will help you improve your scheduling process and provide a helpful background that can inform how you arrange and allocate future projects.
Related Video: D-Tools Cloud — Project Management Suite
The Bottom Line: Having the Right Data at Your Fingertips Helps Ensure Employee Scheduling Is Done Right
Managing workloads is an essential part of any business. Whether you have a small team or an extensive workforce, it's vital to know what projects are underway, what resources they require, and who's completing them. Employee scheduling underpins the success of your tasks.
Manual scheduling might be sufficient for some industries. But if your business needs to consider field service management and fluctuating project lengths, it's vital to look at a more accurate and flexible scheduling method.
Scheduling manually not only takes up a lot of time but also increases the risk of human error. A manual method makes communication challenging and doesn't allow teams to see real-time updates.
You can access real-time data for more accurate, up-to-date timetables by leveraging technology and using employee scheduling software. Additionally, businesses can optimize rosters based on employee skills, preferences, and availability data. As a result, companies that use employee scheduling software and automation tools are more likely to save time, boost productivity, and improve employee satisfaction. As a knock-on effect, this leads to happier customers and increased revenue.
Both D-Tools Cloud and System Integrator (SI) harness data and metrics to streamline employee scheduling. Accessible from any device, D-Tools Cloud provides a comprehensive Project Management Suite. The intuitive platform features scheduling and task assignment tools alongside item tracking, time tracking, and more — all tailored to support project managers and field technicians.

Meanwhile, System Integrator (SI) improves operating efficiencies across the entire workflow. It enables you to assign jobs to employees and subcontractors quickly and effectively. With SI's Field Service Management tool, technicians can track work, add site notes and photos, get customer signatures, and update documents from any mobile device.
Want to see more? Request a guided tour of D-Tools software today. And if you're unsure which solution is right for you, look at our side-by-side product comparison.
Still not convinced?
We invite you to check out these 8 Reasons to Use Field Service Management Technology. Take a look at a big-picture view of the benefits, including How Field Service Software Improves Productivity.