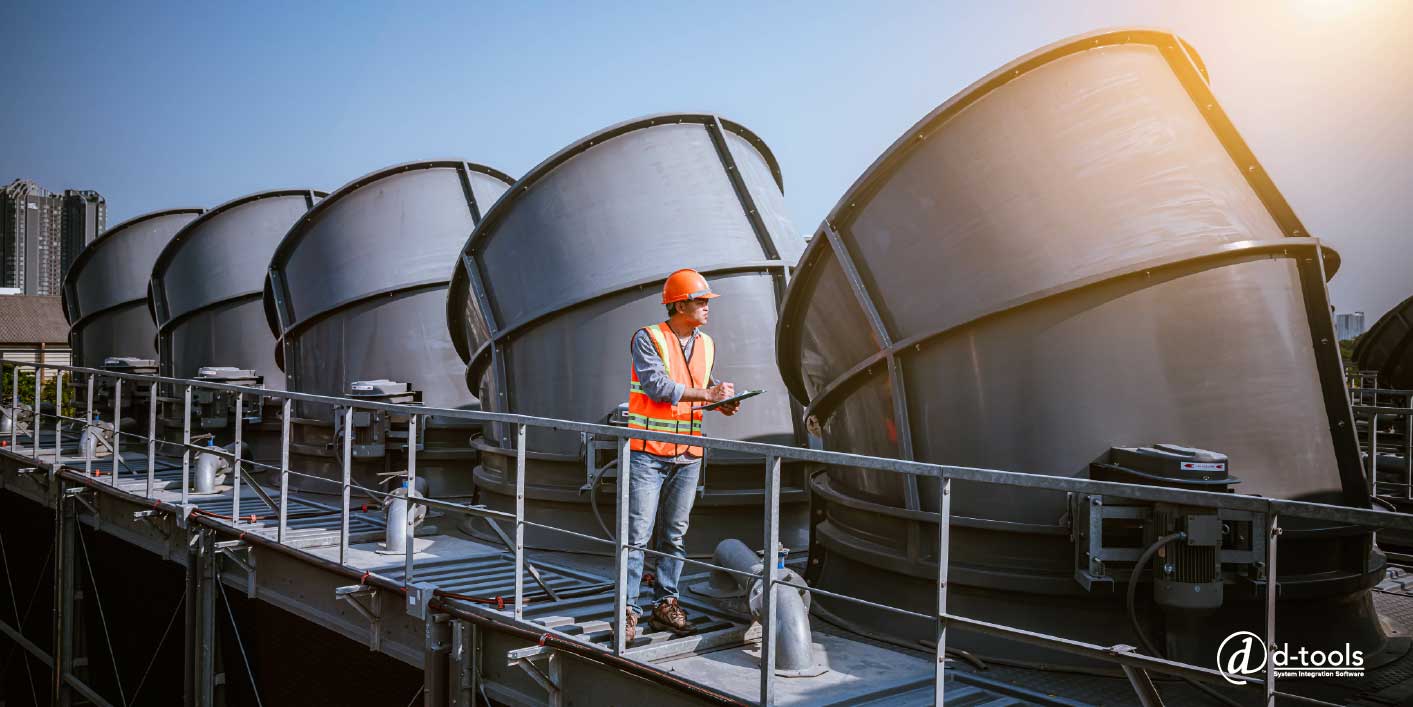 Whether you're running a well-established HVAC controls company or are still building your new company into a success, the HVAC controls and building automation systems market is a promising industry. According to Grand View Research, the HVAC market was at $13.1 billion in 2018, and it's predicted to grow by 12.2% from 2019 through 2025. That growth is driven by increased disposable income, an increase in spending in the construction industry, urbanization, climate change, and more.
All of these factors mean that your business stands poised to bring in more customers and provide increased services. This is also the perfect time to increase your company's profit margins. By making simple changes, you can drive up your profits, enjoy a stabilized and even thriving income, and position your company to maximize the increased demand within the HVAC controls and building automation industry.

The following tips on improving HVAC controls company profit margins are relatively easy to implement and can make a significant difference for your business.
Evaluate Your Pricing Structure
Your pricing structure directly affects your profit margins. If your pricing isn't effective, then you'll still be missing out on potential income, even if you bring in more customers or improve your business' efficiency.
To evaluate your pricing, you'll need to compare your expenses to your income on each job. By breaking down each job into costs like labor, transportation costs, supplies, and more, you can see where you're bringing in money and where your profit margins need to be higher.
Raising your rates might be a solution. Before making a raise, perform some market research and see what your competitors are charging. You might be significantly undercharging when compared to your competitors, making it easy to implement an increase without driving away customers.
You may also want to reevaluate how you're pricing services. If you're charging customers by the service appointment, you might consider encouraging those customers to sign up for a service contract that includes a certain number of appointments. This can increase your profit margins, particularly given that many of your customers won't use or schedule all of their included appointments.
Conversely, you'll want to evaluate what you include in your current service appointments, and how many customers use all of the appointments you include. You'll also want to review field service key performance indicators (KPIs) like first-time fix rate. If you're losing money because of how your service contract is designed, you'll need to reconsider what to include in the contract itself.
Train Your Employees
Your employees play an essential role in helping to maximize your business' profits, so it's well worth the cost of investing in training your employees well.
Your customer service and sales teams will benefit from training in your business' pricing structure, policies, and services offered. Teaching them how to effectively upsell can help to increase the profits you see on each job.
In addition to your sales team, it's equally important to train your field technicians in HVAC controls and automation sales techniques. A field technician who is well-versed in your products and services can suggest additional products or services to a customer based on what they find during the appointment. Your field technicians have direct contact with your customers, and being able to upsell products and services can maximize the value of each appointment.


While training in sales techniques is essential, it's equally important to verify that all of your staff are trained in how to fill out invoices. Staff that forget to include expenses on invoices can be costing you revenue.
>> Invoicing through QuickBooks? Here's what to know when integrating FSM software with this popular business accounting software.
Keep Your Team Communicating
Focusing on staff communication can ensure that your entire business works together to increase profits. Open communication ensures that everyone on your team is up-to-date on pricing, policies, changes, and more.
When you establish open communication between all of your staff, you're more likely to learn about challenges your business is facing, whether those are inventory management issues or customers requesting a service that you don't yet offer. Consider promoting communication through regular meetings, emails, and other venues to keep your whole team working together.
Gather and Use Metrics
Obtaining and using metrics on your business' performance can help you identify areas where you're losing money. Once you know what needs to be improved, you can implement and test solutions to help increase your profit margins.
With quality field service management software, you can measure everything from your average job completion time to the number of jobs that are completed on the first visit. This field service performance data can reveal surprising trends about your business, like which technicians are most productive and what types of services are in most demand. When you have detailed information about your business, you can identify what's working and make improvements to further increase your profits.


Focus on Customer Retention
By focusing on customer retention, you can build a larger customer base without relying as heavily on customer acquisition, which costs more money. Providing top-quality service to your existing customers can encourage them to stay with your business, increasing their lifetime value.
You can boost your customer retention efforts in many ways:
Monitor customer reviews and post-service surveys to identify consistent shortcomings in your service
Offer customer loyalty programs
Stay in touch with your customers through emails, seasonal mailings, and more
Encourage customers to sign annual service contracts
Reach out ahead of time about contract renewals
Putting extra effort into retaining your customers can increase your profit margins and build a larger customer base.

>> To unlock true business growth, check out these tips on how to increase revenue from existing customers.

Look for Ways to Add Value
Many businesses immediately focus on offering discounts when they're looking to add or retain customers, but this strategy eats into your profit margins. Instead of cutting costs, look for ways that you can offer increased value.
Consider offering maintenance services or complementary services. You might read customer surveys or run a poll to determine if there's demand for a certain service you don't currently offer.
When you review your service contract, look for ways you can enhance the contract with low-cost offerings that still add value to your customer, like increased emergency coverage options or the option to upgrade to a higher-priced but more comprehensive plan.
Track Your Customer Acquisition Costs and Adjust Your Marketing
Continuing to build your customer base is an essential part of running your business, but marketing is expensive and needs to be done strategically. Start by determining your customer acquisition costs. You can do this by adding up all of your marketing expenses over a period of time. Then, divide that total by the number of new customers your marketing efforts brought in over that same period of time.
The higher your customer acquisition costs, the less profit you'll initially make from a new customer. You can bring those costs down by focusing on the marketing efforts that are most successful and that bring you the new customers for the lowest cost.
You may need to adjust your marketing strategy to focus more on those more effective marketing efforts. Plan on continuously refining your marketing as you learn more about which efforts work best.
Set Business Goals
Setting business goals can help you grow your profit margins, grow your business, and achieve other priorities. By pairing goals with specific dates when you'd like to achieve them, you can better motivate yourself and your staff to work toward those achievements.
When you set goals, focus on both short-term and long-term goals. Having short-term goals to work toward can help to build confidence and a sense of accomplishment. These shorter-term goals should support your longer-term goals. For example, if your long-term goal is to increase business profit margins by 10% within the next five years, then set a smaller goal or milestone of increasing profit margins by 2% the first year to help you make progress toward that larger goal. The short-term goal makes the larger goal more manageable and practical and can increase your chance of successfully achieving it.

While setting goals, consider getting your staff involved. Ask staff to set goals and milestones for their own teams, and have everyone brainstorm toward larger business goals. This involvement can help staff to feel emotionally invested and can motivate them to work toward those goals.
You might also consider offering performance rewards to further incentivize your employees to put extra effort into helping your business achieve those goals. Performance rewards can increase field service productivity by motivating technicians to upsell products and services, and more. With your whole team invested in meeting goals, you're more likely to increase your profits and meet the milestones you've established.
>> Download this free field services best practices guide for additional tips on how to meet your goals.
Get the Best Field Service Management Software for HVAC Controls
When it comes to improving your profit margins, the more data that you have about your company's processes, the better you can identify issues and maximize your profits. The best field service management software for HVAC controls and building automation gives you precise, accurate data about every aspect of your business.
With a platform like D-Tools Cloud or System Integrator you'll enjoy comprehensive control over everything from scheduling appointments to minimize driving to remote inventory access to ensure your technicians arrive at every appointment with the parts and tools they need. These field service management software platforms can help you to identify current shortcomings that are eating into your process, and then take steps to fix those issues.
Learn how D-Tools' software can add efficiency to your processes. Request a demo today.