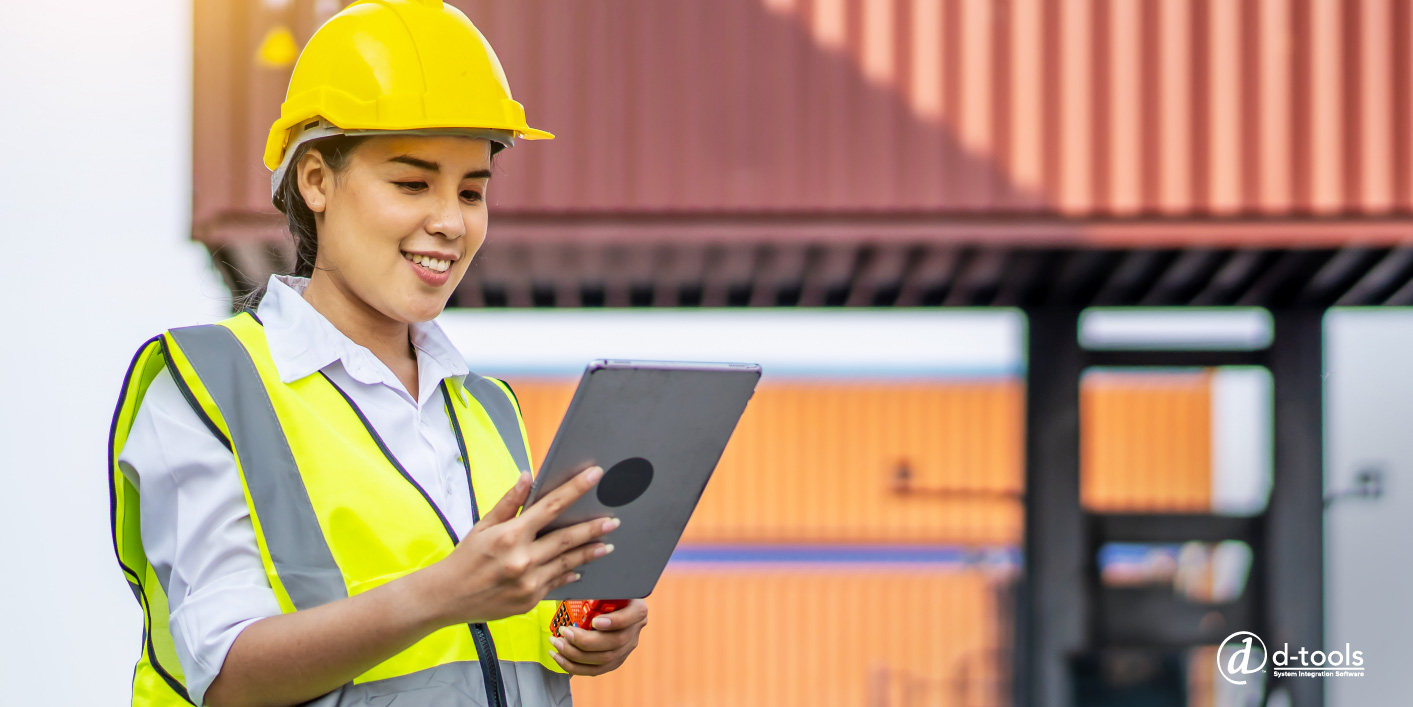 For any service-based business, service scheduling is a daily activity. It's so common that it's easy to become complacent in how you approach your scheduling. But the industry is changing, and technological advancements provide more schedule optimization opportunities than ever before.
If your business has yet to embrace technology for schedule optimization, you're missing out. Optimizing your company's service scheduling offers many advantages, including making your business more competitive, profitable, and scalable.
Implementing the eight schedule optimization techniques in this article may require you to rework your business processes, but the result will make field service scheduling easier. With optimized scheduling, you can increase your staff's productivity, improve your first-time fix rates, increase customer satisfaction, and retain more clients.
Technique #1: Ditch the Paper Trail
This first technique may bring about the most dramatic change in your scheduling approach, but it will pay off in the form of easier, more precise scheduling. If your business is still relying on a paper scheduling system, it's time to leave that system behind.
Whether you're printing out spreadsheets or drawing your schedules onto whiteboards, paper scheduling is error-prone and inefficient. This type of scheduling isn't responsive to inevitable changes, and it doesn't integrate with other project tools you might be using, like Microsoft Visio and Autodesk AutoCAD. Paper scheduling is, simply put, outdated, and it's no doubt consuming unnecessary time and effort to maintain.

Making the change to using software for scheduling can transform your operations. The process will be easier and faster for your office staff, and since technicians will be able to access live and responsive schedules, they'll always have the most up-to-date information in the field. Using scheduling software means you can avoid unnecessary errors and mix-ups, and your scheduling will work with your technology rather than adding another task to your employees' to-do lists.
Technique #2: Use Your Data
The more data you're able to gather, the better you'll be at anticipating the changing scheduling needs of your customers. To gather quality data for scheduling, you need to track the metrics that matter. Examples include the number of emergency calls scheduled over a certain period, the days of the week when you see higher appointment demand, when and how often you've had to schedule additional technicians to keep up with the demand, and your overall first-time fix rate.
Tracking this information manually is nearly impossible, but the right software makes it easy to track these key metrics and more. If you're able to build up your data — not just across weeks but across months and even years— you'll have a better understanding of how field service needs vary and how to accommodate those needs in your scheduling.
For example, you might identify critical times during the year when demand is highest. Building automation and HVAC controls integrators can expect to see an influx of service calls in the hottest and coldest points of the year when customers' heating and cooling systems see the most intense use. There's also likely an uptick in service calls in the early winter and early summer when customers start running equipment and discovering issues. Being aware of these patterns means you'll be able to schedule additional technicians in advance, making it easier for your office staff to set up those extra appointments and keep up with customer demand.
>> Related Read: Field Service Time Tracking Done Right
Technique #3: Leverage Employee Strengths
The more you know about your team members' skill sets, the more you can capitalize on their abilities. Having conversations with your technicians about what they feel are their strengths and weaknesses can help inform your scheduling approach.
If you have a technician who is particularly adept at working with certain manufacturers' products or certain types of systems, scheduling that technician on appointments involving those products or systems can maximize field service efficiency.
Consider how you can track and share this information with the staff who are scheduling, whether by making notes in your scheduling software or drawing up rules to guide them through the technician selection process.
Technique #4: Build in Flexibility
One of the most significant challenges of optimizing your scheduling is that service schedules inevitably change, and they can do so daily and even hourly. These unexpected changes can prompt delays that result in unhappy customers.
Plan for uncertainty around appointment duration, particularly when troubleshooting a new issue, by building some flexibility into your schedule. This may require you to monitor technician progress in real-time and use that information to adjust appointments later in the day.
This approach is more straightforward when your scheduling software allows dispatchers to publish service orders to a field-accessible web portal powered by the cloud. With these capabilities, you'll be able to see when a technician has wrapped up an appointment and is preparing to head to the next job. You can then update the next client about their technician's arrival time, providing greater transparency and a better customer experience.
>> Related Read: 5 Ways to Improve Field Service Technician Utilization
Technique #5: Enhance Customer Communication
By utilizing multiple modes of customer communication (e.g., phone, email, and text), you'll increase the chances of customers remembering, being present, and showing up on time for their appointments. With more customers arriving to their appointments on time, your field service team will encounter fewer delays, and your office staff will have fewer appointments to reschedule.
Technique #6: Schedule for Efficiency in Travel
Your technicians naturally spend a lot of time on the road, but how you manage their schedules can minimize their time behind the wheel and maximize the time they spend on the job site. Strategically scheduling appointments with road routes in mind can reduce the amount of unnecessary driving or backtracking that your technicians do. Route planning can decrease the time between appointments and help technicians avoid traffic jams or weather-related delays, keeping your service schedule more accurate.
Alternatively, consider assigning certain technicians to appointments within certain geographic locations. A service territory mapping strategy works well if your technicians have the same skills, capabilities, and equipment on their trucks, as well as if appointments are somewhat evenly distributed across your service area.
>> Related Read: How to Add Efficiency with a Digital Work Order System
Technique #7: Take a Proactive Approach to Maintenance
Emergency repairs are time-consuming and impossible to schedule, but they're also a top priority. Changing your maintenance scheduling approach could help reduce the number of emergency service calls your business needs to field.
Consider offering contracts that include standard, periodic maintenance to help prevent unexpected equipment or system failures. With these contracts or service plans in place, you can ensure your customers are attended to regularly and that emergency service calls are rare.
Technique #8: Choose the Right Software
Having the right field service management software affects your ability to implement the schedule optimization techniques outlined above. At the minimum, your software should allow your office and field team members to efficiently communicate and manage projects through installation and ongoing service. You'll get this and more with D-Tools Cloud and System Integrator.
>> Find Out Which D-Tools Software Product Is Right for You.